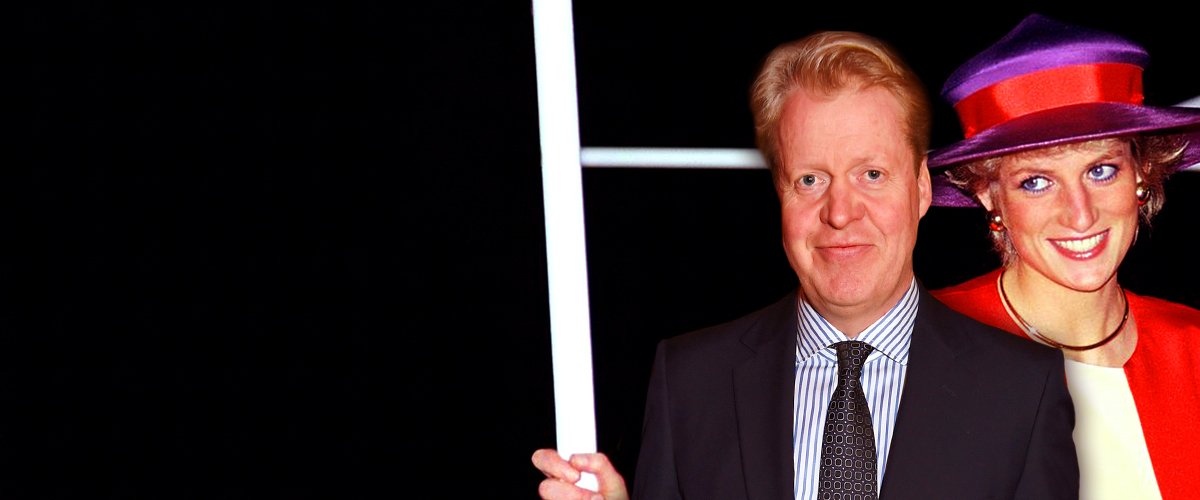 Getty Images
Charles Spencer Is the Queen's Godson — Get to Know Princess Diana's Younger Brother

Known to be Queen Elizabeth's treasured godson, Charles Earl Spencer seems to miss the presence of his late sister-turned-mother, Diana Spencer, as she continues to live on in his heart.
Prince Harry and Meghan Markle's wedding was graced by dignitaries and several family members, including her royal Majesty, Queen Elizabeth and the entire Spencer clan.
One of such guests was the Prince's uncle and Queen Elizabeth's godson, Charles Earl Spencer, who arrived at Windsor Castle to celebrate the couple. Here's a peek into Harry's uncle, Charles Earl Spencer's life.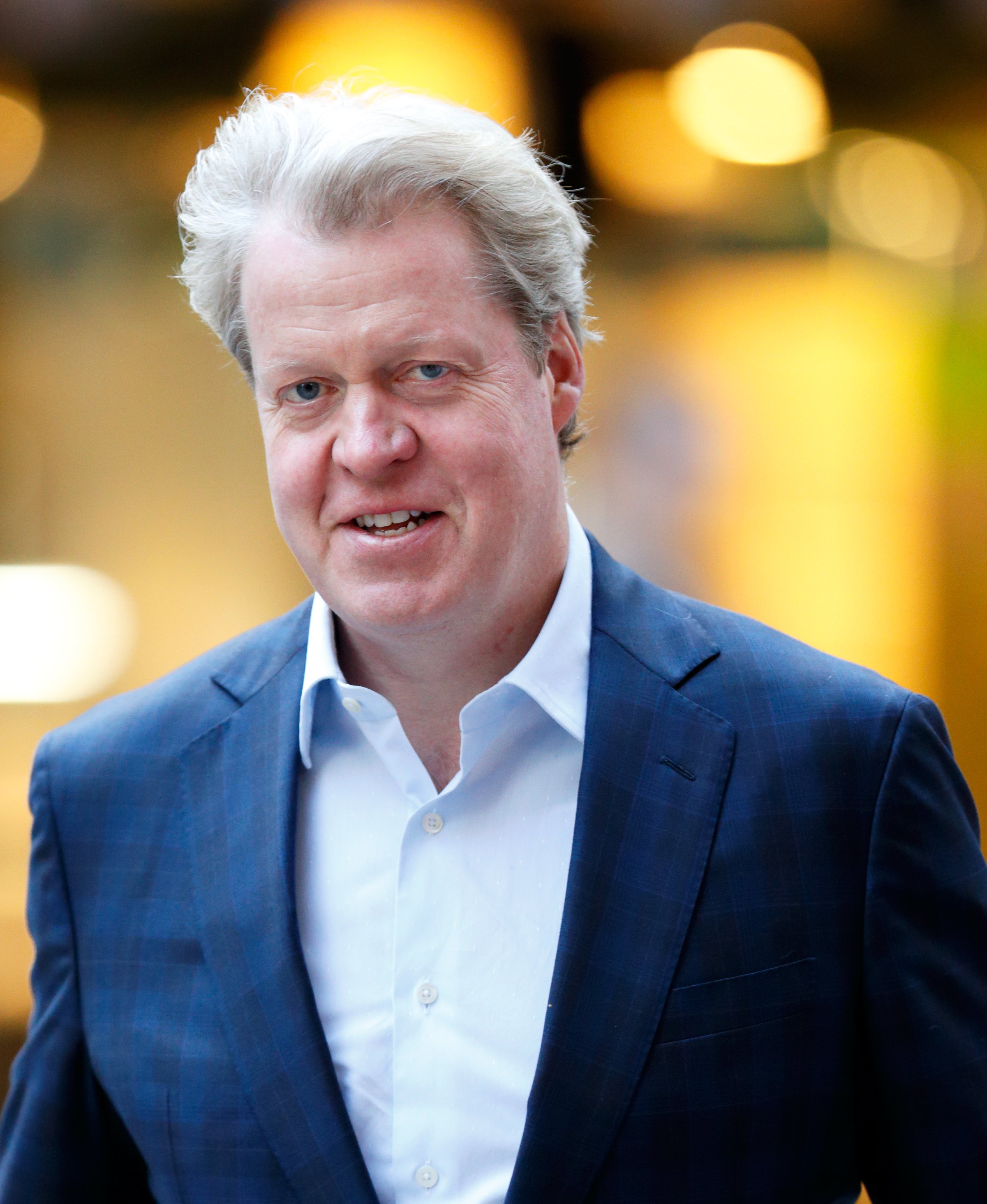 Charles Spencer attends the ICAP charity day in London, England on December 9, 2015 | Photo: Getty Images
HAD A DIFFICULT CHILDHOOD
Reflecting on his dark childhood days, Charles explained that his mother left him when he was two, and he was sent to a boarding school at eight, which gave him a ruptured childhood.
Putting in the effort to get over the trauma, Charles has been in and out of therapy for 20 years, which was rather tasking but has yielded positive results.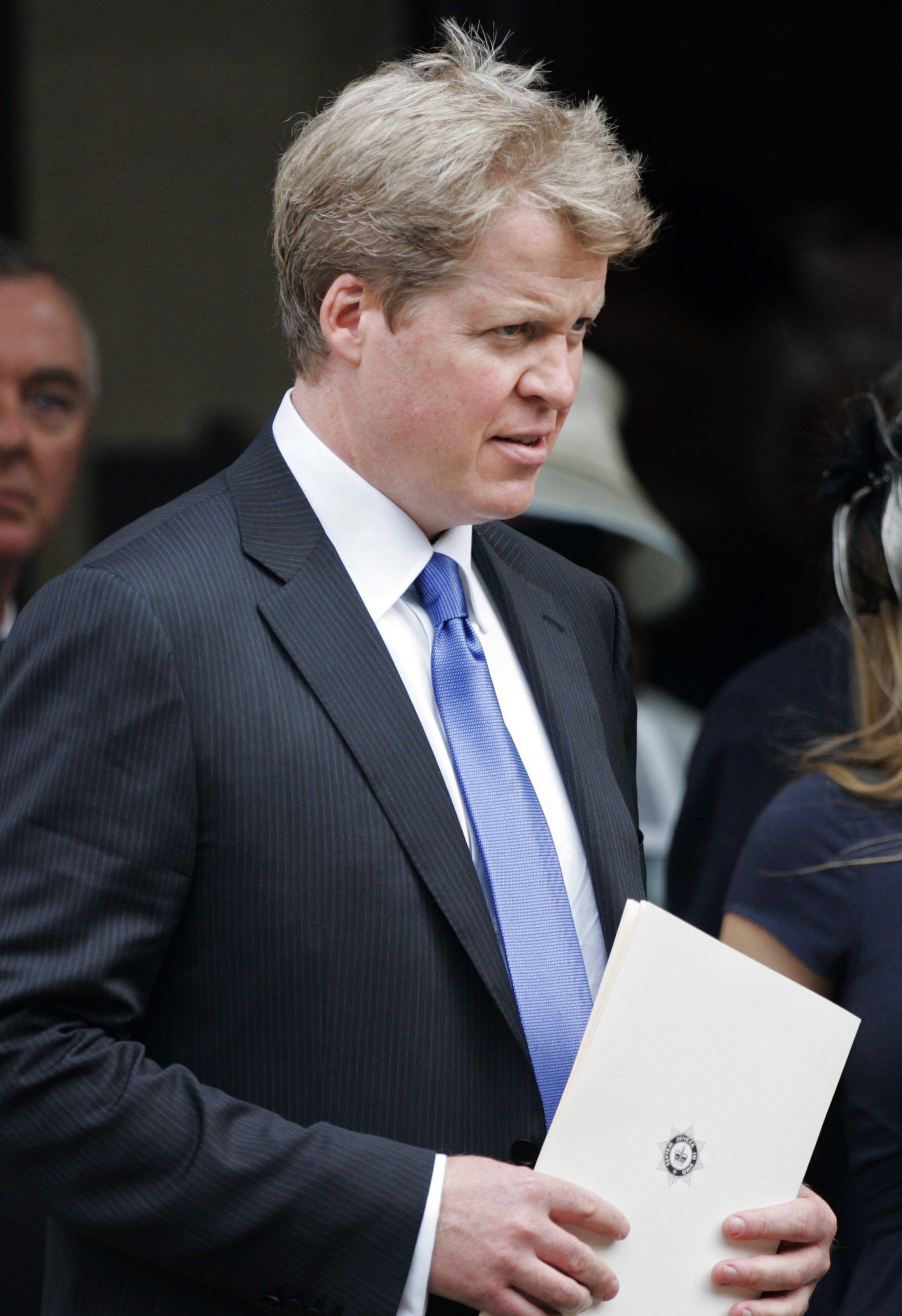 Charles Spencer attends the Memorial Service for Princess Diana in London, England on August 31, 2007 | Photo: Getty Images
MARRIED MULTIPLE TIMES
The 9th Earl's love life seems to be a long bumpy ride as he divorced his first wife, Victoria Aitken, in 1997 and his second wife, Caroline Freud, in 2007.
Charles is also a philanthropist involved in several charitable organizations.
Currently a father of seven children, he seems to be living his best life with his third wife, Countess Karen Spencer, with whom he tied the knot in 2011.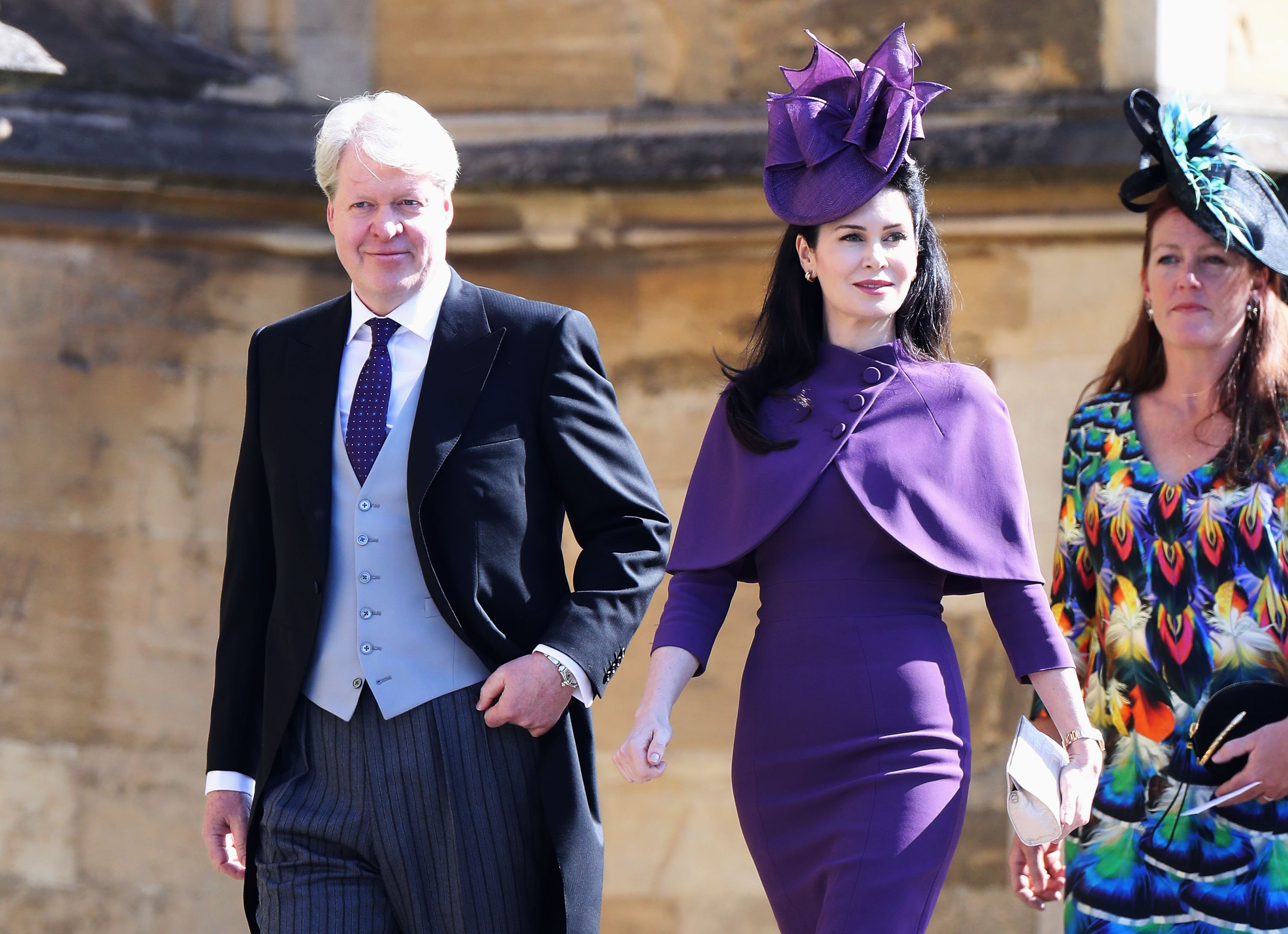 Charles and Karen Spencer attend the wedding of Meghan Markle and Prince Harry in Windsor, England on May 19, 2018 | Photo: Getty Images
OWNER OF ALTHORP
Charles is the owner of the 500-year-old Althorp estate in England, which was made the resting place for Late Princess Diana, who died on August 31, 1997.
Charles stated that Princess Diana would always be a loved and relevant part of the Althorps' story as she is someone the family would always be incredibly proud of.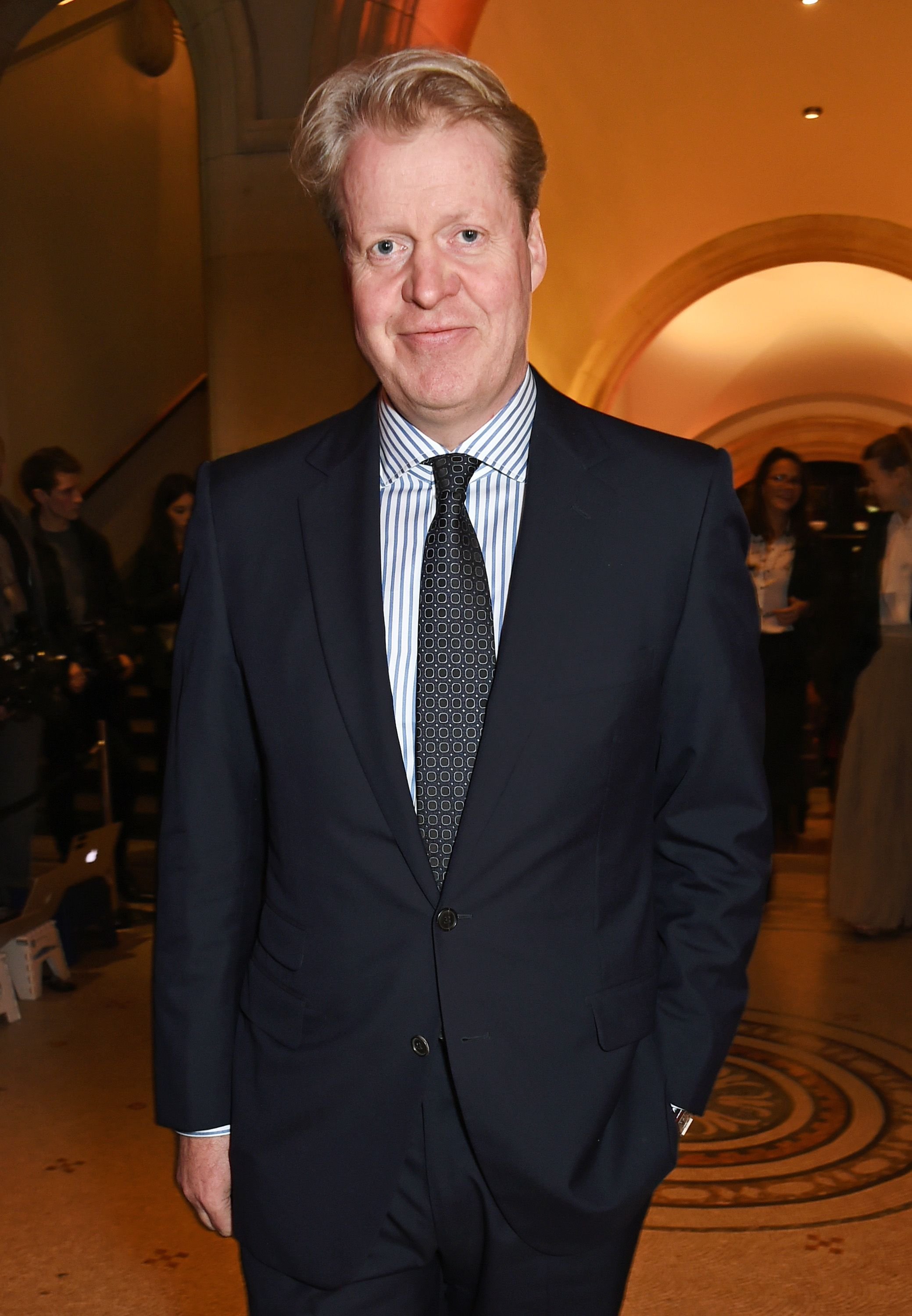 Earl Charles Spencer at a private view of "Vogue 100: A Century of Style" hosted by Alexandra Shulman and Leon Max at the National Portrait Gallery on February 9, 2016 | Photo: Getty Images
DELIVERED DIANA'S FUNERAL SPEECH
Reflecting on his sister's legacy after her untimely death at age 36, the 54-year-old brother gave a powerful eulogy and still continues to talk about his sister's impact to date.
The Earl tries to keep Diana's memory alive through his actions and shared that one of his greatest disappointments is not seeing Diana as a grandmother as she would have been the best ever.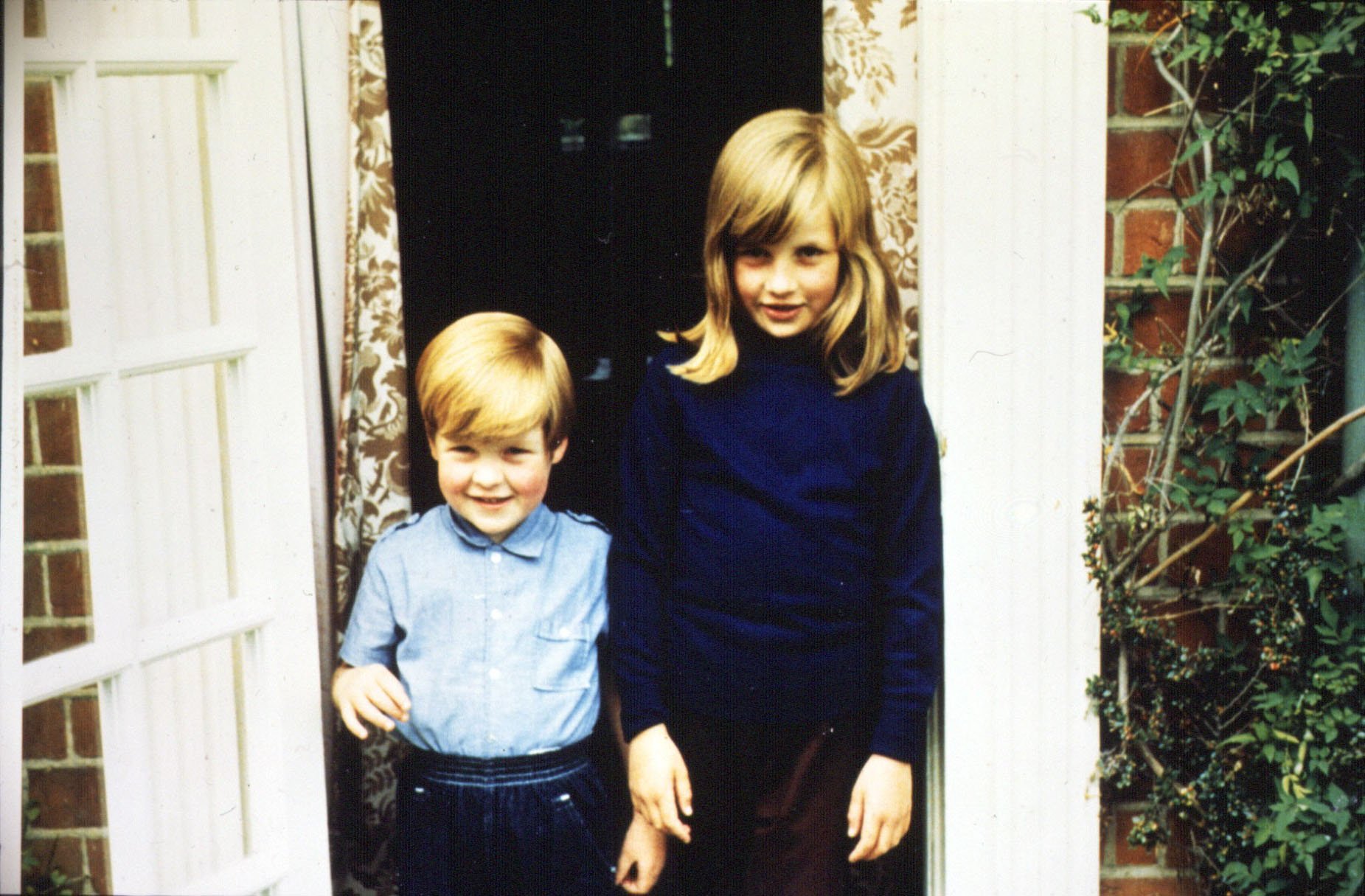 Princess Diana and her brother Charles Spencer pose together in 1968 | Photo: Getty Images
Charles is widely known not only for his outstanding address at his sister's funeral but also for his work as a journalist and historian who has written several books.
Some of his notable books include Sunday Times bestseller "Blenheim: Battle for Europe," "Prince Rupert: The Last Cavalier," and "Killers of The King," amongst many others.
Charles is also a philanthropist involved in several charitable organizations, including "World Child International," which was founded by his wife, Karen.
Please fill in your e-mail so we can share with you our top stories!