'House of Payne' Star China McClain Shows Fit Figure Making a Costume with a Bed Sheet (Video)
American actress and singer China McClain showed off her trim figure while making a costume using a bedsheet in a recent humorous video on her Instagram feed. 
China McClain has, over the years, proved to be a bundle of talents, and she has once again shown off this invigorating side of herself with a new video on her Instagram feed. 
The clip, posted just yesterday, showed her making a 2020 version of a 19th century walking dress with a bedsheet. It also gave a good glimpse of the 22-year-old's fit figure.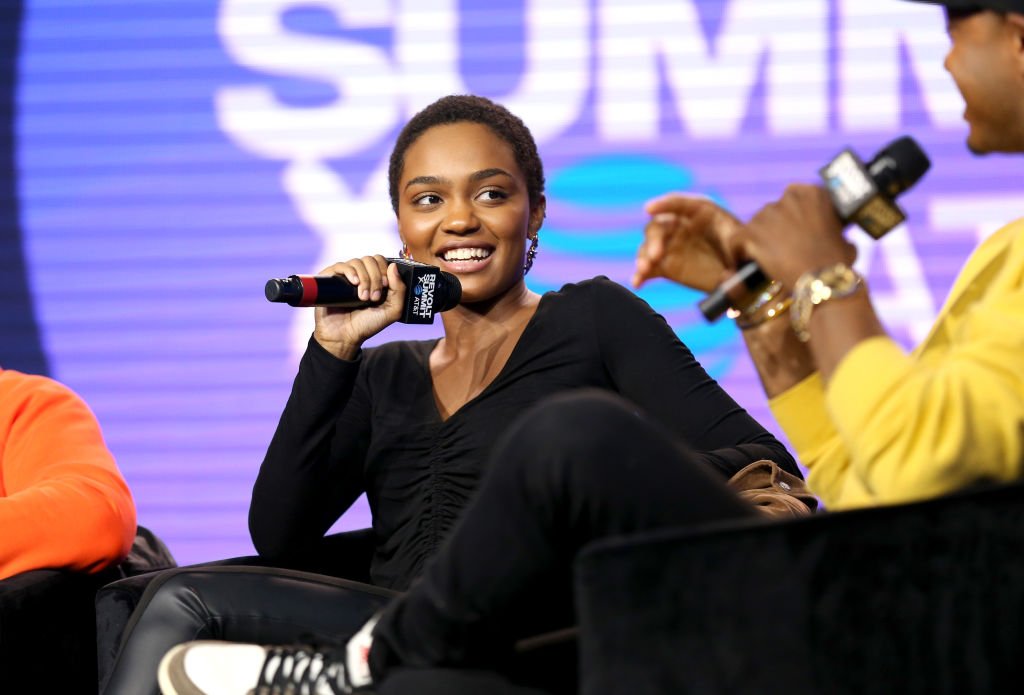 She started by tying a pillow to her backside and a white bedsheet around her waist. She then fastened on a black corset and wrapped a gorgeous shimmering material around her waist once again. 
The star finished the experimental look with a black umbrella and went on to model and dance in her "walking dress." The video was taken in her foyer, and it gave a good glimpse of her glorious twinkling Christmas tree in the background. 
McClain also had on simple makeup, lovely dangling earrings, and perfectly rocked her shaved head. With this clip, it is easy to remember when she debuted the new hair cut. 
It had not been well-received back then, and she went under heavy unwanted criticism from several men who unfortunately believed that a woman's beauty was tied to having long hair. 
She implored her fans to trust her decision and added that she just wanted to do God's work because she felt him moving in her. 
The actress was, however, unaffected by their opinions and even shared a detailed message in a TikTok video. She opined that there were several reasons why a woman would decide to cut her hair, and most people did not know because they never asked. 
She went on to say that she cut off hers because she wanted to. She added that thinking one was not beautiful because they had short hair was really damaging to a lot of women. 
McCain said that many men were chasing away their potential female partners because they were putting physical attributes like how long her hair was in front of things that have to do with her actual character. 
Besides being an inspiration to women, the actress has also made a name for herself in the Hollywood scene. Her career started when she was seven years after she debuted in the movie "The Gospel."
She has starred in several others, including Disney Channel's "Descendants," where she also lent her singing voice.  She also featured in the hit CW series "Black Lightning," where she played the character of Jennifer Pierce since the show started in 2018.
However, the star revealed that she was finally leaving for different reasons. She implored her fans to trust her decision and added that she just wanted to do God's work because she felt him moving in her.
Working on launching her own production company, McClain also explained that she hoped to shine a light on positive Godly things. With this step, one can only wonder what she has in store.