Eniko Hart Shows off Her Buttocks in Tight Black Leggings — See Her Workout Photo
Eniko Hart, the wife of Kevin Hart, recently showed off her post-baby body in a photo that she posted on her Instagram. The model mom looked amazing in her workout gear from Fabletics.
The Hollywood post-baby bounce back is something that often seems unattainable but for Kevin Hart's wife, Eniko Hart, her body snapped back just 11 weeks post-partum.
The model recently flaunted her toned physique on her Instagram page and fans were blown away by the star's body and determination to stay fit.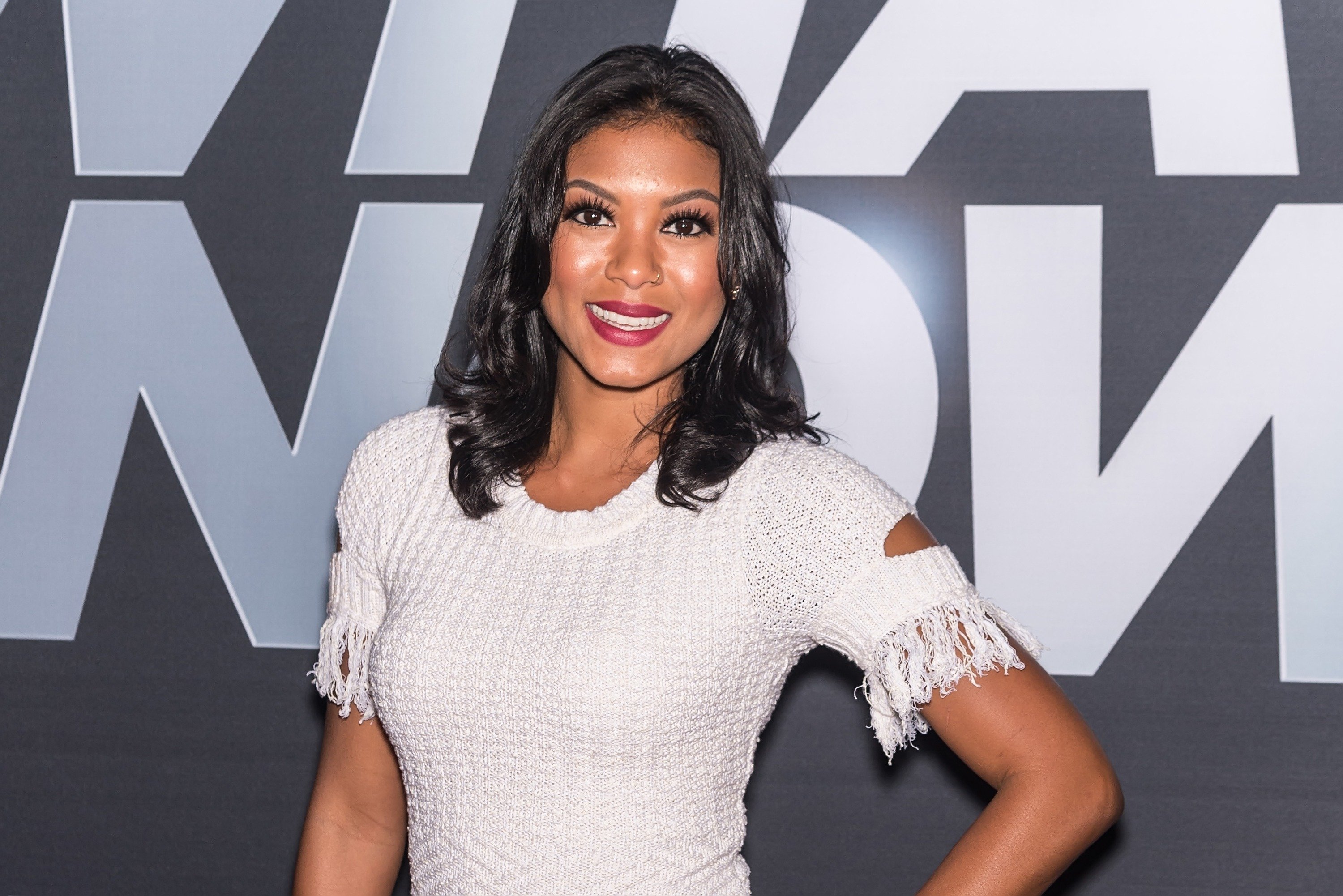 The photo captured Eniko during one of her workout sessions. She was dressed in a sports bra and tight black leggings from Fabletics that flaunted her curvy derriere and toned long legs. She captioned:
"Feels good to be back & feeling great! 11 weeks post baby."
The model was pictured while handling a landmine bar with a weight on and a camo-print resistance band around her thighs. She also wore black protective gym gloves for the exercise.
Eniko's fans were stunned by how fit Eniko looked just a few weeks after giving birth and took to her comments section to express their awe at her amazing feat.
One fan quipped, "I'm 11 years post-baby, and I still don't look like this," while another commented, "The snapback is real!!!!!" A third fan agreed and wrote, "You're such goals omgggg!!"
Eniko's snapback is the result of the hard work that the model has put in the gym. The star kept up her workout routine throughout her pregnancy and up to a few weeks before she had her baby.
The beauty hasn't been shy to show off her post-partum body and shared several pictures of herself since welcoming baby Kaori Mai Hart on September 29.
As early as eight days after announcing the birth of her baby, Eniko showed off her amazing figure as she modeled an orange two-piece set from Fabletics along with a maroon snakeskin set from the online brand.
Just two days later, she revealed via Instagram that she had already lost 19 lbs since childbirth. The mother of two confessed that she felt good about the weight loss, which was a result of treating her body well.
Eniko's transformation continued as time went by. By day 16 post-partum, the glam wife was already rocking sexy swimsuits that showed off her vanishing waistline. 
The model's ability to snap back post-baby is motivational for other moms seeing as she has maintained a great body through both pregnancies. She and Kevin welcomed their first child, Kenzo Hart, in November 2017.