Daily Joke: A Cowboy Rode into Town and Stopped for a Drink
Today's #jokeoftheday is about a cowboy who rode into town and stopped to have a drink only for his horse to get stolen. So, he had to do something drastic.
A cowboy rode into a town and stopped to take a break and enjoy at a local saloon. It was supposed to be a splendid visit, but the locals often had a mean habit of picking on strangers by playing pranks.
The cowboy savored the drink and, once he was done, went outside to find that his horse had been stolen. He returned to the bar, threw his gun into the air, and caught it without looking before firing a shot into the ceiling.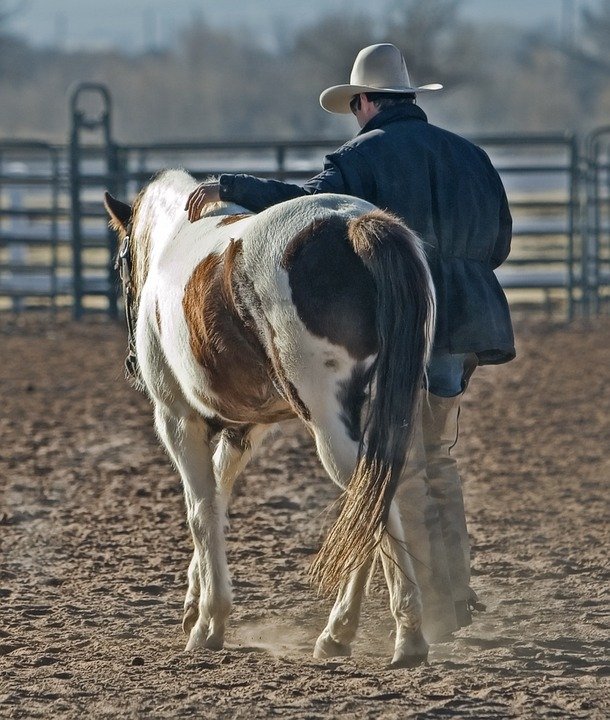 He angrily yelled at the occupants at the bar, "Which one of you sidewinders stole my horse?" They all pretended like he didn't just say something and continued with their activities. The cowboy was furious and repeated another warning. He said:
"Alright, I'm gonna have another beer, and if my horse ain't back outside by the time I finish, I'm gonna do what I dun in Texas! And I don't like to have to do what I dun in Texas!"
This time, his warning got through some of the locals, and they became restless. The cowboy stayed true to his vow and took another beer before going outside to resume his journey.
To his surprise, his horse had already been returned. He got on it and got ready to ride out of town when the bartender approached him and asked what he did in Texas. The cowboy smiled and said, "I had to walk home."
Another hilarious joke tells the story of an older woman who checked overnight into an expensive hotel to celebrate her birthday. The next morning, the 70-year-old was given a bill of $250, and she asked why it was so expensive. In her words:
"It's a nice hotel, but the rooms certainly aren't worth $250 for just an overnight stay! I didn't even have breakfast."
The worker explained that $250 was the standard rate, and the woman demanded to speak with the manager. On seeing the senior woman, the manager explained that the hotel has an Olympic-sized pool and a huge conference center available.
However, the woman responded, saying that she didn't use them.  The manager insisted that they were available and she could have used them. He listed the organization's famous in-hotel shows that consist of the best entertainers.
Yet the woman said she didn't go to any of the shows, so she shouldn't be charged that much. After much back and forth, the woman finally decided to pay and gave the manager a cheque. He took it and saw only $50 written.
He was shocked and challenged the senior woman. She replied saying, "That is right. I charged you $200 for sleeping with me." The confused manager shouted that he didn't.
The elderly woman responded, "Well, too bad. I was here, and you could have." If you enjoyed these jokes, click here to read about a couple who was getting divorced and went to see a judge.