Pete Wentz Is Ashlee Simpson's First Husband and a Rock Star — Get to Know Him
Talented singer Ashlee Simpson's ex-husband Pete Wentz has enjoyed a successful music career as the bassist and lyricist of the rock band "Fall Out Boy." Here is all you need to know about him.
Pete Wentz is an American rock musician and was born on June 5, 1979, as Peter Lewis Kingston Wentz III. He was born and raised in Wilmette, Illinois, an affluent suburb of Chicago.
Pete Wentz's parents met while campaigning for President-elect Joe Biden's senatorial run in the 1970s. The two provided a strict upbringing for their son.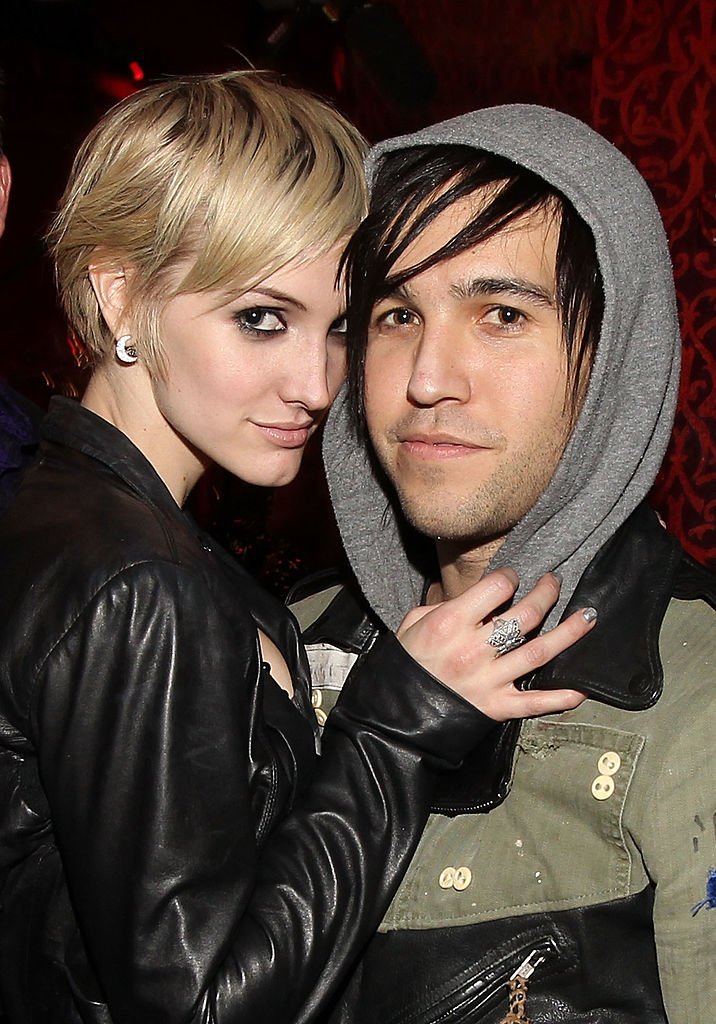 They reportedly sent him to a tough-love boot camp when he started skipping classes as a high school freshman. The experience was a defining moment for Wentz's music career.
Wentz revealed that marriage is certainly not out of the question, but for now, they are focused on their kids.
During his stay at the camp, he learned how to internalize his emotions, and music became the only outlet by which he could express himself.
PETE WENTZ'S JOURNEY INTO MUSIC
Pete Wentz learned how to play the piano at a very young age, and later picked interest in the bass guitar once he decided he wanted to play in a punk band.
Meanwhile, Wentz's eight-week stay in the boot camp forced him into a shell. He began to see writing and music as his way of expressing himself.
His lyrics tended to be highly personal, and his intelligent wordplay later made him a major success with fans. As a teenager, Wentz got involved with various punk and hardcore bands.
He played in multiple groups simultaneously. He quickly built up a reputation as a stellar performer within the Chicago punk circle. In 1993, he formed his first band, First Born. 
By the mid-90s, he had become an infrequent bassist for Racetraitor. He later formed the metalcore band Arma Angelus, where he was the lead vocalist. 
During his stint with Arma Angelus, he met guitarist Joe Trohman, who convinced Wentz on starting a new, poppier punk group. In 2001, Fall Out Boy was born, and Wentz subsequently left Arma Angelus a year later to focus on his new band.
EXPLODING ONTO THE MUSIC SCENE
Pete Wentz served as bassist and main songwriter for Fall Out Boy, and the band gradually built up a cult grassroots following across the country, with Wentz striking an instant connection with fans.
In 2005, the band achieved mainstream success with their third studio album, "From Under the Cork Tree." The album was their major-label debut album, and it was later certified double platinum by the RIAA.
Their success was briefly interrupted when Wentz, who has endured a lengthy battle with drug addiction and depression, overdosed on anxiety medication and had to spend a week in the hospital. 
However, the band made a swift comeback with their record-breaking fourth album, "Infinity on High," which debuted at number one on the Billboard 200. Their fifth studio album, "Folie à Deux," was released to major success in December 2008.
PETE WENTZ'S MARRIAGE 
Ashlee Simpson and Pete Wentz met in 2006 at the MTV VMAs. The pair began dating shortly afterward, and the media was quick to get on their backs with several rumors and speculations surrounding their relationship.
Despite the constant rumors regarding their relationship, the couple got engaged in April 2008. Days after announcing their engagement, Simpson was back fighting off rumors that she was pregnant.
On May 17, 2008, the pair tied the knot at Simpson's parents' residence in Encino, California. Barely two weeks after their wedding, the couple confirmed that they were pregnant with their first child.
Shortly before the baby was born, Wentz revealed they were 90% sure that they were having a baby boy. The couple later welcomed their son, Bronx Mowgli, in November 2008.
On February 8, 2011, Pete Wentz's wife at the time, Ashlee Simpson, filed for divorce from her ex-husband, citing irreconcilable differences. She also requested joint custody and primary physical custody of their son.
PETE WENTZ'S BITTER DIVORCE
Wentz and Simpson's divorce proceedings went smoothly, and they finalized their divorce on November 22, 2011. The 41-year-old singer reportedly did not want the divorce, but things had already broken down pretty bad.
Nearly five years after his split from his ex-wife, Wentz opened up for the first time about what caused their divorce. The rockstar revealed how the Fall Out Boy hiatus took a toll on his marriage.
Wentz claimed he lost himself during the hiatus and ultimately pushed Simpson away with his attitude. However, he did admit that he initially held some resentment towards his ex-wife for abandoning him in a difficult period in his life.
Thankfully, the duo has managed to put their differences aside and build an excellent co-parenting relationship over the years. While speaking on the relationship that exists between them, Simpson said:
"I think the fact that there is a lot of respect amongst all of us, that makes it easier. And we're all really close friends. We got really lucky with that."
On February 4, 2013, Fall Out Boy stunned the music world when they announced their unexpected return, along with a new album and hot new single. 
Since making their return, the band has released their sixth and seventh studio albums, "American Beauty/American Psycho" and "Mania," which both debuted at number one on the Billboard 200.
WENTZ FINDS LOVE AGAIN
Since his split from his ex-wife, Wentz has kept a relatively low profile. He began dating model Meagan Camper in 2011, and the couple welcomed their first child together, son Saint Laszlo Wentz in August 2014.
On January 1, 2018, the couple announced that they were expecting their second child together, a baby girl. Wentz, who is already a father of two boys, expressed his excitement at finally having a daughter. He said:
"I see my friends who have daughters, and it seems like a whole different kind of love that they have for each other, so I look forward to that..."
The lovebirds welcomed their daughter, Marvel Jane Wentz, in May 2018. Wentz and Camper could not hold back on their excitement and quickly took to their Instagram pages to share the exciting news.
Meanwhile, the couple has been dating for over nine years and is still going very strong. Wentz revealed that marriage is certainly not out of the question, but for now, they are focused on their kids.
Despite his hectic touring schedule with Fall Out Boy, Wentz is a devoted father and loves to dote on his children. There is no saying if he will walk down the aisle a second time, but fans are seriously rooting for Camper and Wentz.