Heavily Pregnant 'This Is Us' Star Mandy Moore Gives Update on Her Third Trimester
Many Moore fills fans in on the third-trimester developments of her first pregnancy. The actress also spills the beans on the many ways in which her growing belly was disguised on the set of NBC's "This Is Us." 
Actress, Mandy Moore is expecting her first child with her husband, Taylor Goldsmith. She's taken to Instagram to reveal the third-trimester symptoms she's dealing with.
It was through her Insta Story that the 36-year-old Moore kept her fans informed on how she has been doing. She poses a series of questions to her follow trimesters, to find out if they're going through the same thing.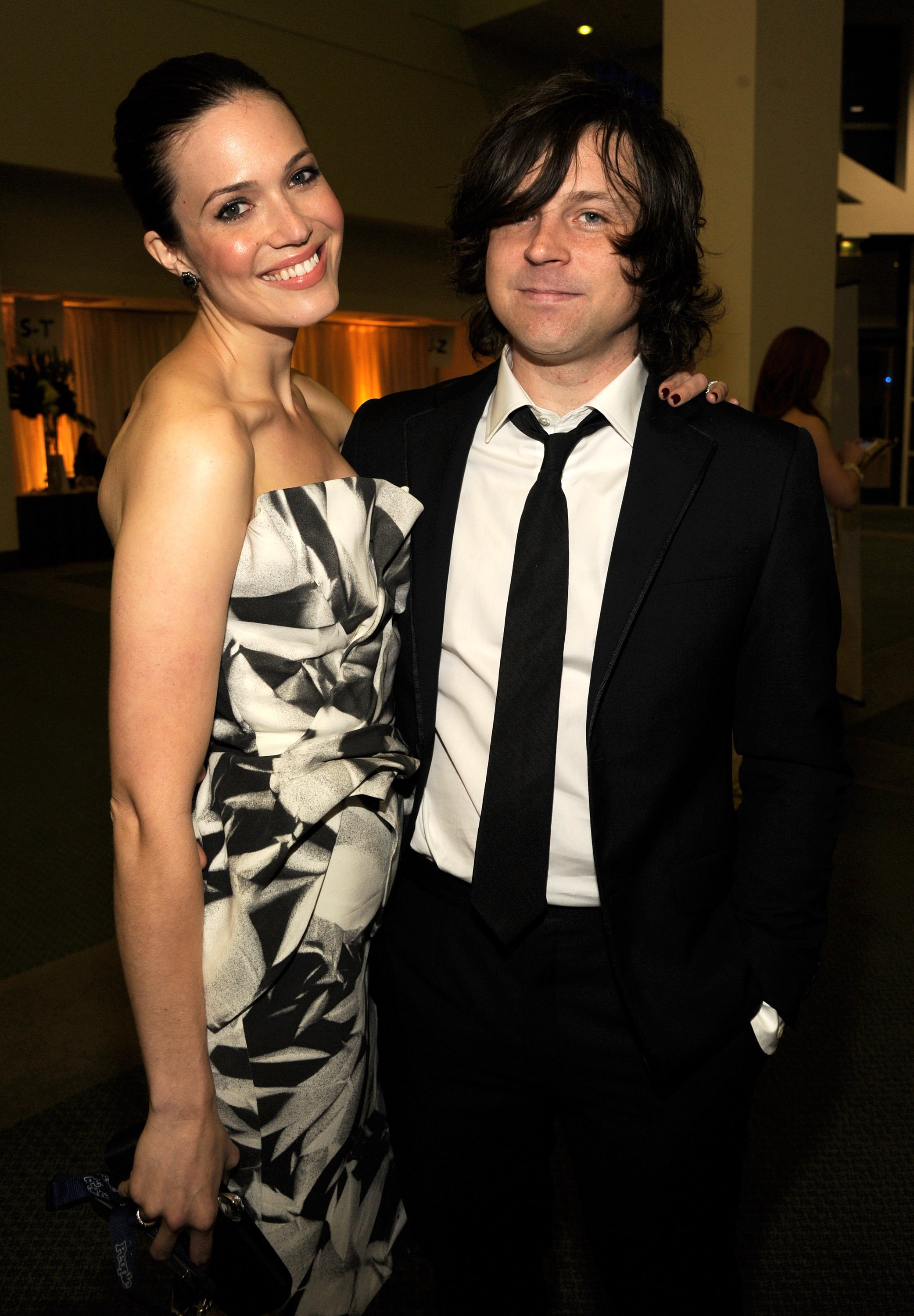 She opted to film her story from her bed and was seen lying down without makeup wearing an orange sweater with her dark hair tied up.
It seems Moore was caught off guard by the side effects and how suddenly they developed, as she lists how she has been physically and emotionally affected, asking: 
"Is anyone else suddenly nauseous, exhausted, and weepy? What the heck?? I feel like everything just turned on a dime."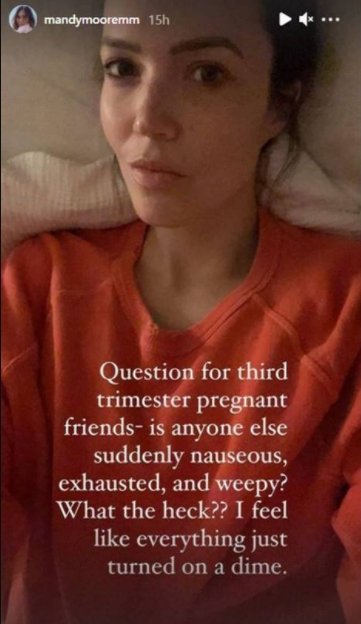 Having had production on "This Is Us" being impacted by the Coronavirus Pandemic, Moore revealed she had no issues self-isolating, citing that she prefers staying at home anyway.
With so many actors not being able to work throughout 2020, Moore expressed her gratitude at being able to return to set, where filming resumed. 
Moore also spilled the beans on the extents they went through to keep her baby bump hidden on "This Is Us." 
It seems the "Silver Landings" star has had quite a bumpy road throughout her pregnancy, as she divulged on SiriusXM.  She spoke about how ill she fell at the start of her journey, citing loss of appetite and weight loss. 
Moore was confined to her bed, unable to do anything other than sleep due to how sick she felt. Luckily, the discomfort wasn't something she had to endure for long, adding: 
"I know that's not the case for everybody. It sometimes can persevere for the entire pregnancy. I am lucky it trailed off and I feel much better now."
Moore and Goldsmith are excited to welcome their son in early 2021. They made the announcement via Instagram posting a black and white photo of Goldsmith gently holding Moore's tummy. 
The couple will become first-time parents two years after walking down the aisle in November 2018. She said she welcomes any advice from people, adding that she will absorb all the knowledge she comes across.      
According to Moore, she'll be drawing from the past 5 years playing a mother for insights on how to approach motherhood. She's interacted with babies and children of different ages on set and believes she's ready for the real thing.
Moore also spilled the beans on the extents they went through to keep her baby bump hidden on "This Is Us." It required the use of large handbags and carrying laundry baskets as often as possible. We can't wait for the new arrival to join his parents.