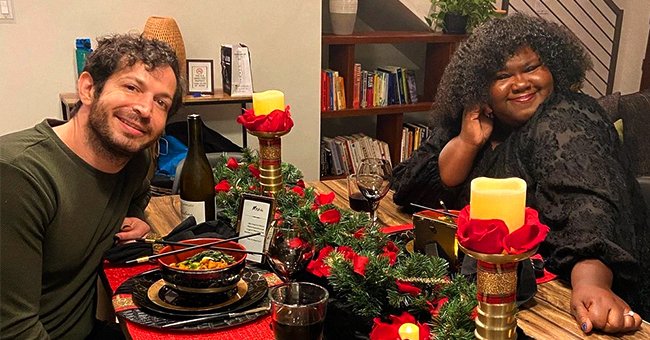 Instagram/brandontour
Gabby Sidibe Slams Woman Who Sent Her Fiancé a DM on IG in an Expletive-Filled Tirade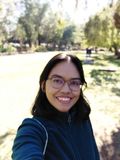 "Precious" star Gabourey "Gabby" Sidibe did not mince words when she called out a woman who slid into her fiancé's DM on Instagram. She took to Instagram Story to share some serious comments.
Oscar-nominated actress Gabourey "Gabby" Sidibe is not a woman anyone should mess with. She recently posted a hard-hitting message for someone who sent a direct message to her husband-to-be, Brandon Frankel, on Instagram.
Sidibe, who shot to stardom for her spectacular performance in the 2009 film "Precious," does not shy from calling out anyone who oversteps boundaries. And one particular Instagram user earned her ire.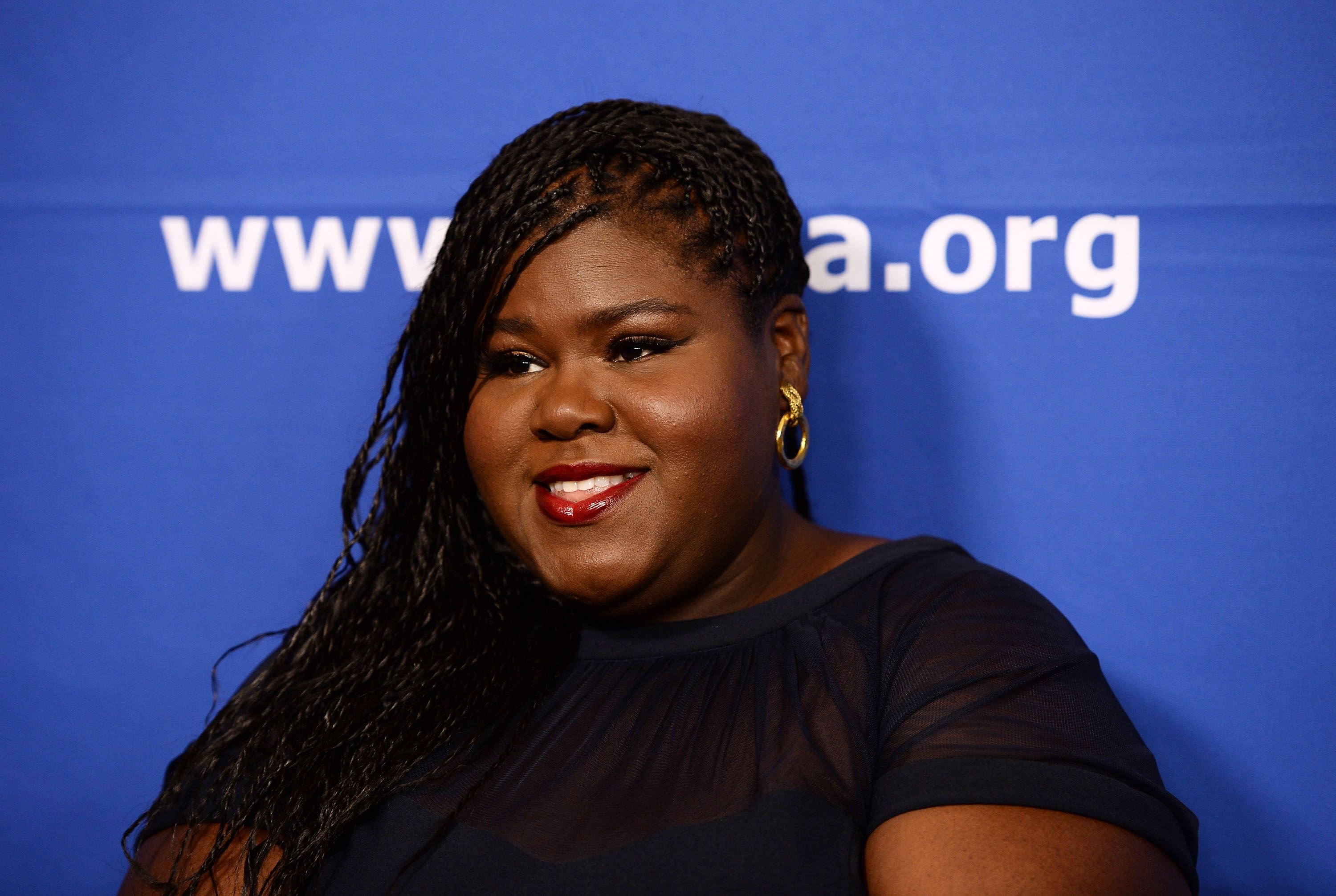 Gabourey Sidibe at the Beverly Wilshire Four Seasons Hotel on December 7, 2017 | Photo: Getty Images
CALLING OUT A FLIRTY STRANGER
The 37-year-old actress was not having it when a woman sent a flirtatious message into Frankel's inbox. Over a screenshot of the message with some censored text, Sidibe wrote in bold letters:
"If you DM him, you DMing me too."
She then went on to threaten to beat the flirty stranger in an expletive-laden tirade. The "Empire" star also included a funny meme with text that read, "Girl, Bye!"
THE PROPOSAL
Sidibe is living her best life these days with her fiancé, who proposed to her in November. The actress could not be happier when the man whom she also considers her "BFF" popped the question to her.
She gushed over Frankel, whom she described as the funniest and sweetest man. She said she is grateful to him for the joy he has brought to her life and for allowing her to know herself better.
Earlier, she fired back at rapper Twista for his demeaning social media post.
Nearly a month after Sidibe broke the news of her engagement, her fans went wild after she shared a photo taken during the engagement showing Frankel naked in bed with only balloons covering his private parts.
At the time, Sidibe already made a warning to girls who might be thinking of sliding into Frankel's DM, saying that she will fight them off. The actress is clearly head over heels for her man.
Frankel - who works in entertainment, branding, and marketing, according to his Instagram - first shared about their relationship on social media in May 2019. Sidibe's fans were delighted to see her find love.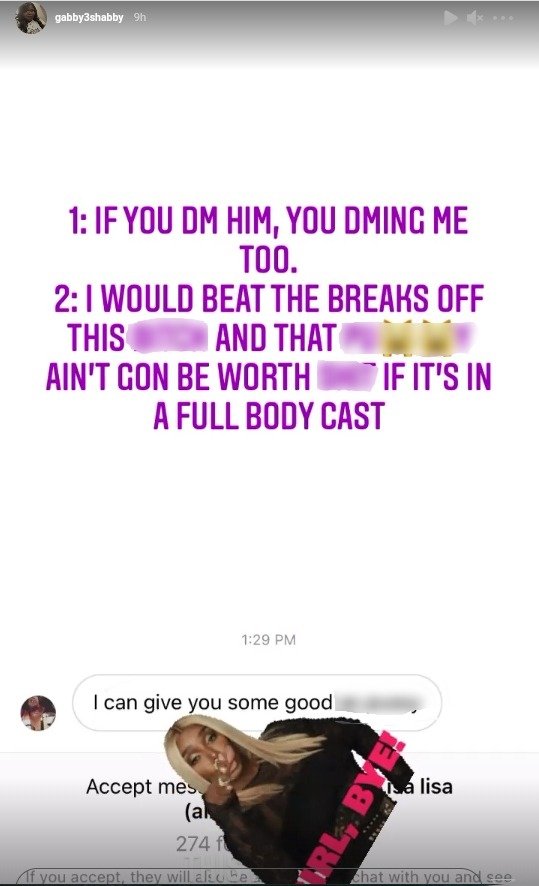 "Precious" star Gabby Sidibe did not mince words in her Instagram Story message to a woman who slid into her fiancé's DM.| Photo: Instagram.com/gabby3shabby
HITTING BACK AT BODY-SHAMERS
The Brooklyn-born actress has been subjected to body-shaming since she grabbed the spotlight for her starring performance in "Precious." Earlier, she fired back at rapper Twista for his demeaning social media post.
Twista posted a meme comparing Sidibe with another woman, with a clear reference to the difference in their body types. Sidibe jumped in the comments and made a sarcastic remark directed at Twista.
Sidibe has come a long way since being cast as the lead actress in "Precious" at 24 years old. She was working as a phone sex operator before working on the critically-acclaimed film.
Following her stellar performance in the movie, she earned roles in "Tower Heist" and other big-budget films. She also landed roles in hit TV series like "Empire," "American Horror Story," and "The Big C."
Please fill in your e-mail so we can share with you our top stories!