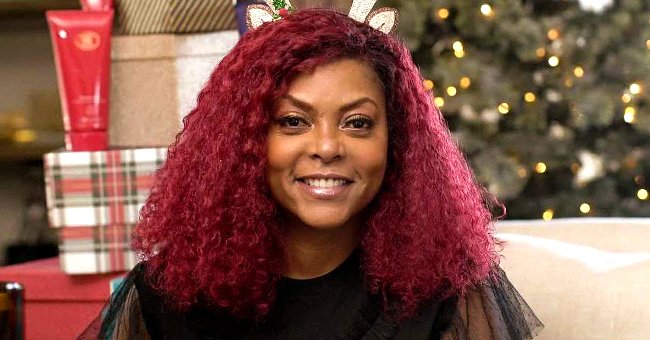 Getty Images
Taraji P Henson Looks like Snow Queen in White Jumpsuit and Coat in a Snap with Jason Bolden

Actress Taraji P. Henson showed her playful side in a recent video of herself dancing in front of a Christmas tree, which was posted on Instagram.
Actress Taraji P. Henson's fans know she can be playful and expressive of herself anytime and anywhere and saw her do so again in a video she posted on Instagram on Sunday.
In the video, celebrity stylist Jason Bolden was posing in front of a Christmas tree with his hands and right leg extended when Henson joined him.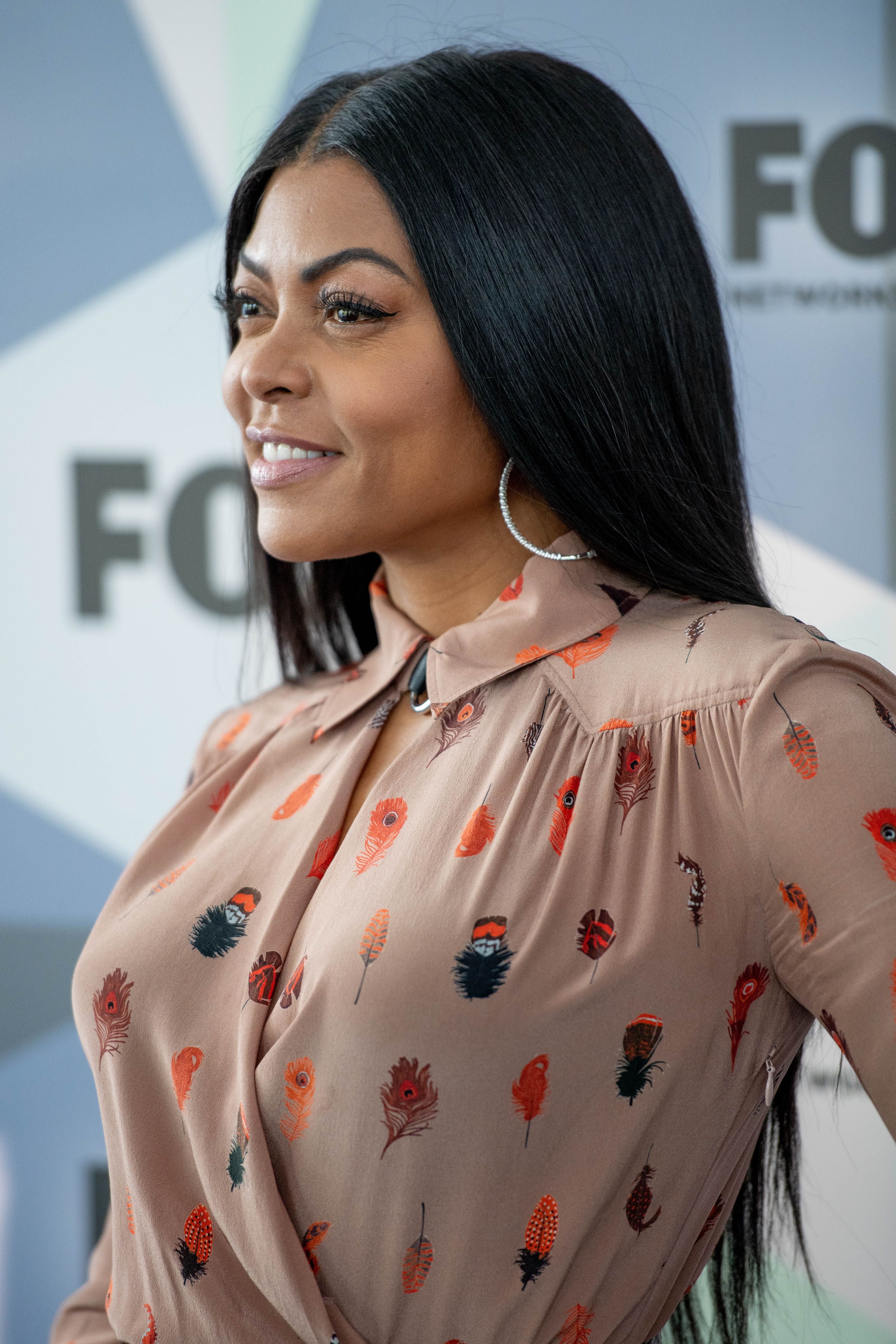 Taraji P. Henson at the 2018 Fox Network Upfront at Wollman Rink, Central Park on May 14, 2018. | Photo: Getty Images
The actress looked like a snow queen as she appeared in a white mini jumpsuit, which she matched with snake-print boots. Henson wore a white coat over her outfit and completed her look with a white hat.
She also wore white shades and held a silver glass purse. She took the shine from Bolden, who walked away as soon as she arrived, giving her a mocking look as he did.
The "Empire" actress then turned her back on the camera and shook her waist while humming Megan Thee Stallion's hit song, "Body." In the caption to her post, Henson shaded Bolden.
She said the stylist knows he cannot take any Christmas pictures without her before adding that Megan Thee Stallion has created a monster in her with her hit tune.
Henson is set to make her directorial debut with the high school comedy, "Two-Faced."
Besides showing Henson's funny nature, the video also showcased her incredible sense of style, which she brought to the fore while hosting the 2020 American Music Awards.
Henson stole the show that night when she appeared on stage in 12 different outfits, creating many top moments and ultimately raising the bar for fashion at award shows.
Hosting the AMAs proved to be another highlight in Henson's inspiring career, which took off after she starred in the 2001 movie "Baby Boy," which co-starred Tyrese Gibson.
Since then, her career has grown in leaps and bounds as the actress has starred in many notable movies and television series, winning multiple awards along the way.
Having conquered the acting and award-hosting season, Henson is set to make her directorial debut with the high school comedy, "Two-Faced," produced by Tim Story, who she worked with on the film, "Think Like a Man."
Henson has worked hard to get herself to the top of her career and deserves all the accolades she receives. She is reportedly estimated to be worth $25 million, a figure that will surely increase with time.
Please fill in your e-mail so we can share with you our top stories!