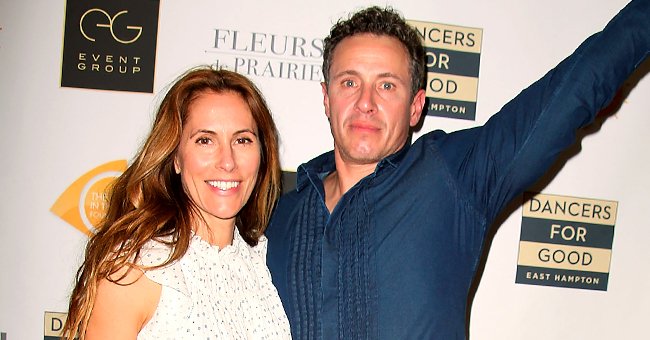 Getty Images
Chris Cuomo's Wife Christina Defies Age in Adorable New Pictures with Their Dogs

American journalist Chris Cuomo's wife, Cristina Cuomo, looked like a 16-year-old as she played in the snow in new pictures on her Instagram page.
Cristina Cuomo is a mother of three children, but she is also a young girl at heart and showed that in a recent post on her Instagram page in which she shared two pictures.
The first picture showed Cristina clad in a brown jacket and jean pants that she matched with boots. She also wore black gloves and a black head warmer and held a small blue ball.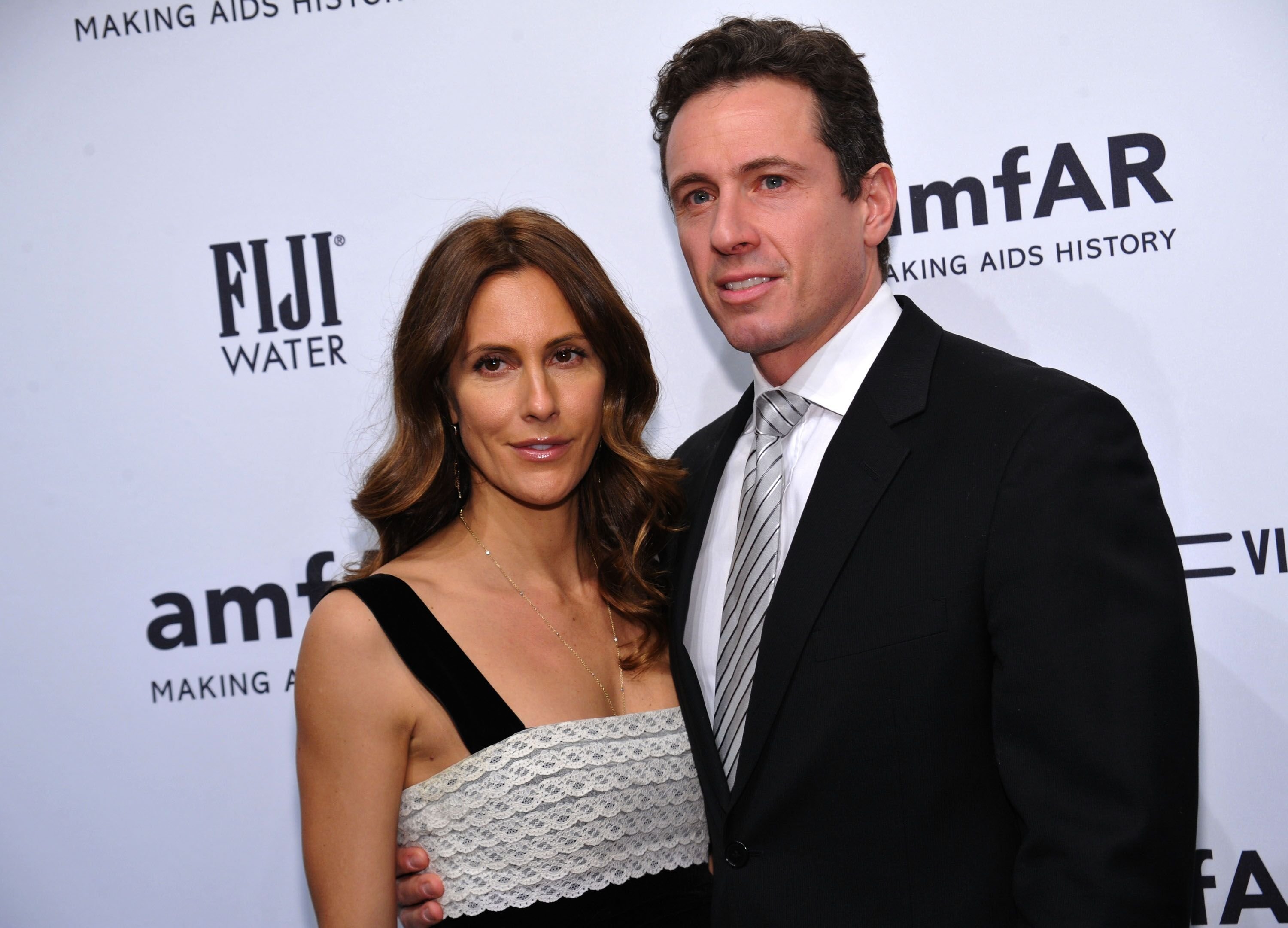 Cristina and Chris Cuomo at the amfAR New York Gala to kick off Fall Fashion Week on February 6, 2013. | Photo: Getty Images
Cristina was standing all smiles on a snowy ground but was not alone. She was smiling because of her three dogs who were with her and playing fetch with her.
In the second picture accompanying the post, the smallest of the dogs, Eliza, who was wearing a camo jacket, stood on Cristina's body as she lay on the snow. She captioned the post:
"❄️ Walking in a winter wonderland! @moncler keeping me warm + cozy for our new pup Eliza's first snow day! Baby, it's cold outside!"
Many of Cristina's fans adored her show of affection for her dogs and commended her in the post's comment section. One fan described the snapshot as perfect.
One fan said the picture was cute, adding that Cristina and her dogs were having so much fun. A third person said her pups are adorable and caused so much joy.
The Governor was so busy that his dog experienced cabin fever and suffered from anxiety.
Cristina is a wellness maven and shares three children, Bella, Mario, and Carolina, with her husband, Chris. The family was in the news amid the COVID-19 pandemic after Cristina, Chris, and their son, Mario, tested positive for the virus.
At one time, Chris had to work from his home basement to avoid contact with the rest of his family as he isolated, though he kept fans updated on his wellbeing.
Chris' brother, Andrew Cuomo, the Governor of New York, was at the forefront of the battle against the COVID-19 pandemic as the state was worst hit by the pandemic.
The Governor was so busy that his dog experienced cabin fever and suffered from anxiety. However, Andrew, Chris, and their respective families battled through the challenges and still do so.
They have done so with happy demeanors, as Chris showed when he bounced back after his battle with the virus, flexing his biceps in a video his daughter, Bella, posted on TikTok.
The Cuomos are a family that never goes down in the face of challenges, as evidenced by their triumph over the novel coronavirus. Cristina's smiling face as she played with her dogs in the snow is also proof that happiness lives in the family.
Please fill in your e-mail so we can share with you our top stories!