Bow Wow's Baby Boy Sleeps on His Chest as They Bond in a Sweet Photo
Famous rapper Bow Wow recently took to social media with a photo update that captured him spending some quality bonding time with his son. 
Bow Wow seems to be having a great time being a father— he took to his Instagram page recently to share a picture that captured him spending time with his son, whom he calls Prince Bow. 
In the shot, the talented rapper, who was born Shad Gregory Moss, could be seen reclining on a black couch wearing a black T-shirt and a hat while baby Prince snoozed peacefully away on his chest.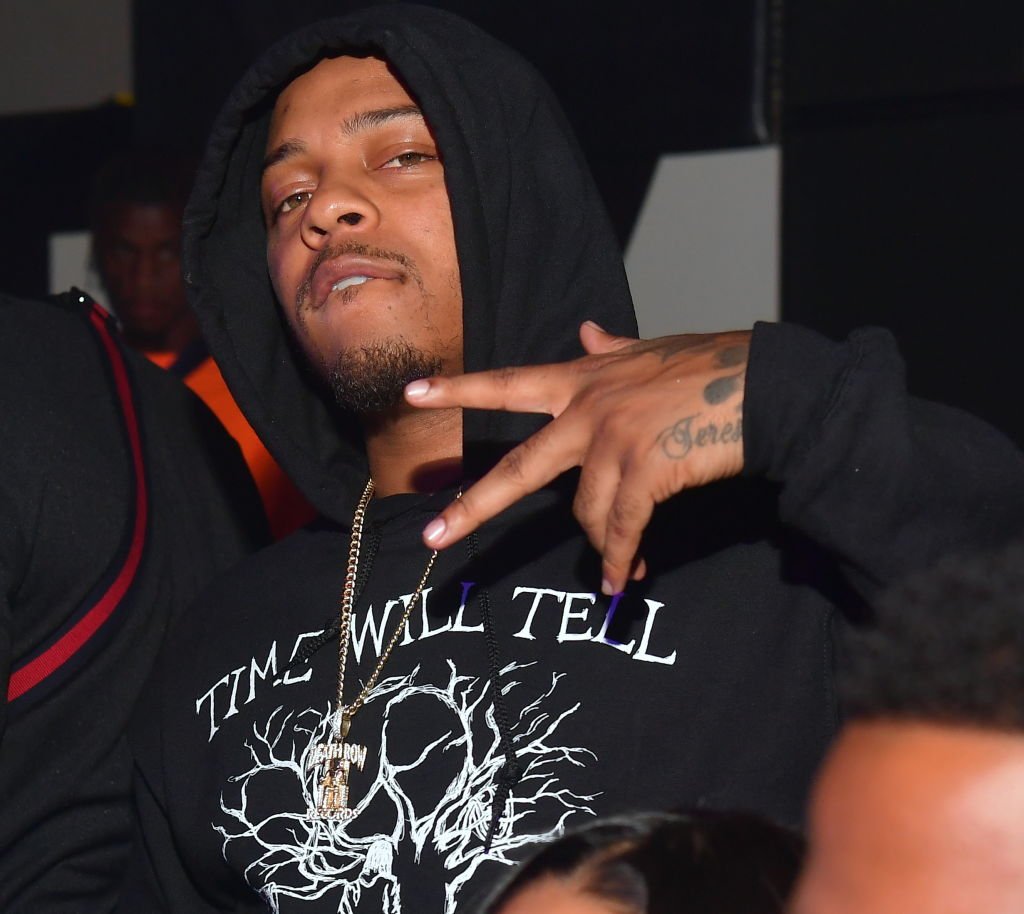 The toddler's face was turned towards the camera, and the uncanny resemblance the father and son shared could not have been more evident. 
Behind the pair, in what can be assumed to be Bow Wow's living room, a black and white portrait of legendary rapper Snoop Dogg could be seen hanging in a frame. Bow Wow captioned the post,
"It's me and you today. If you do anything in that diaper what you did last night, I'm calling your mother over."
In the comment section, fans of the rapper had only nice things to say about the photo. One fan alleged confidently that Bow Wow would turn out to be a great father, while another confessed that she found the shot beautiful.  
Baby Prince is Bow Wow's second child—the rapper confirmed that the little tot was his in September. He is also the father of Shai, a girl he had from his previous relationship with fitness model Joie Chavis. They dated on and off between 2010 and 2017. 
He seemed to be addressing the moment he informed his daughter Shai that she would be becoming a big sister.
Baby Prince's mother is an Instagram model named Olivia Sky. She had initially triggered rumors that named Bow Wow as her child's father when she posted the child's photo on Instagram.  
The picture captured the newborn laid out on a pillow which had cute dog pictures printed all over it, and he held on to a knitted bone. It didn't take long for fans to put two and two together. 
Netizens put on their investigative goggles and found more hints in Bow Wow's song "D.W.M.O.D.," which is short for "Dealing With My Own Demons." 
In the track, he seemed to be addressing the moment he informed his daughter Shai that she would be becoming a big sister. Now that fans know Shai is a big sister, they are dying to know the newborn's name. Hopefully, it will be revealed soon.