Meet Vincent Cassel's Wife Tina Kunakey — Details on Her Personal Life & Career as a Model
Actor Vincent Cassel is living his best life with his wife Tina Kunakey, a French model who has been turning heads with her exquisite beauty and impeccable fashion style.
"Black Swan" actor Vincent Cassel lucked out in the marriage department when he tied the knot with the gorgeous French model Tina Kunakey. She puts her beauty and style on display via her Instagram page.
Kunakey is a picture of effortless elegance and exceptional natural beauty in several photos of herself she has shared on her Instagram page, which has more than one million followers.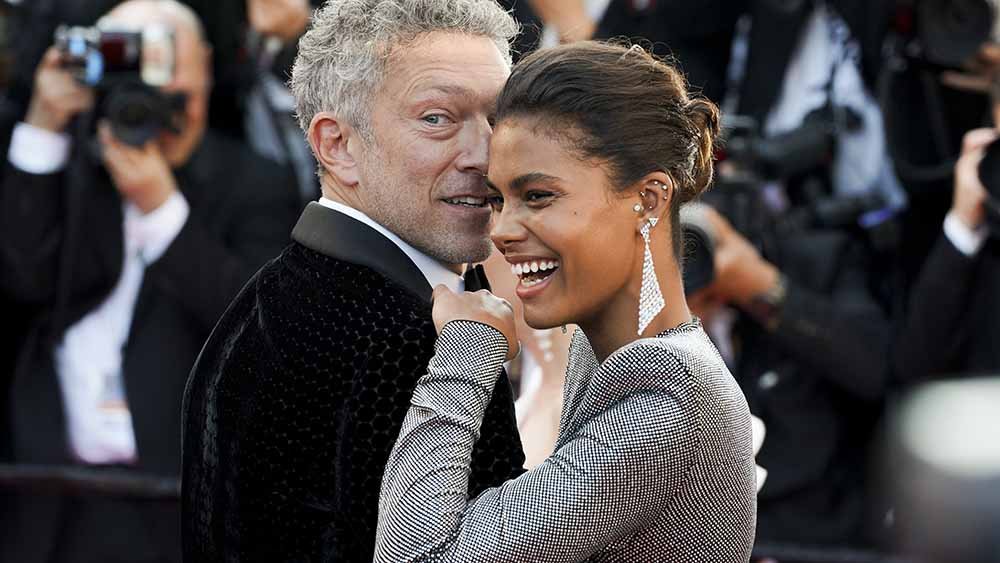 A SIGHT TO BEHOLD
In one photo, the brunette beauty struck a fierce pose on a balcony while wearing a stunning black dress with a thigh-high slit. She covered her arms with long, fashionable gloves.
The fit model showed off her toned shoulders and her perfectly chiseled face in a gorgeous black-and-white photo. She also flaunted her well-coifed hair, styled in small curls.
In another photo, Kunakey stole the spotlight at a red carpet event, which she graced with her husband, who is also French. Cassel himself looked dapper as he smiled for the cameras beside his beautiful wife.
THEIR AGE GAP
Cassel and Kunakey tied the knot in France's Basque country in August 2018. Before their wedding, the successful model opened up about handling negative remarks about her age difference with Cassel. She said:
"If I gladly accept the compliments of some, I would not do without the criticisms of others."
Cassel and Kunakey have a 31-year age difference. The model, who achieved considerable success at a young age, said that other people's perception does not stop her from being happy and living life to the fullest. 
HER OWN SUCCESS
Kunakey had made a name for herself even before she started dating Cassel, a popular actor in France who endeared American audiences with his stellar performance in "Black Swan." She has starred in campaigns for L'Oreal, among other big brands.
The couple could not be happier as they have been blessed with a beautiful daughter, Amazonie, born in April 2019. The little family recently enjoyed a vacation in Rio de Janeiro, Brazil. 
She has shown the world the beauty of a woman's body as it transforms during pregnancy.
NAKED PREGNANCY PHOTO
Cassel and Kunakey, who have been together since 2016, love documenting their married life on social media, including her pregnancy and the birth of their daughter. Kunakey famously flaunted her baby bump on social media.
The model confidently posed naked on the beach while showing off her baby bump by way of announcing her pregnancy to the world. She has shown the world the beauty of a woman's body as it transforms during pregnancy.
Cassel also shares two daughters with actress Monica Bellucci, to whom he was previously married for 14 years before their split in 2013. The actor seemed to have bounced back from their divorce as he starts a family with Kunakey.
Cassel is happier than ever with Kunakey, whose beauty is admired by the world. The model is taking social media by storm with her sensational looks and her fit physique, which she often flaunts in her bikini photos.