Vanessa and Kobe Bryant's Daughter Bianka Kisses Her Baby Sister Capri in a Cute Photo
Vanessa and Kobe Bryant's daughters Bianka and Capri looked adorable in black and white images that showed Bianka showering her younger sister with love.
There is something beautiful about the love between two sisters. Vanessa and Kobe Bryant's daughters have that beautiful sisterhood bond, which is a delight to witness.
Taking to Instagram, Vanessa shared a black and white image of her youngest daughters and the sisters looked adorable as Bianka leaned to peck Capri on the cheeks.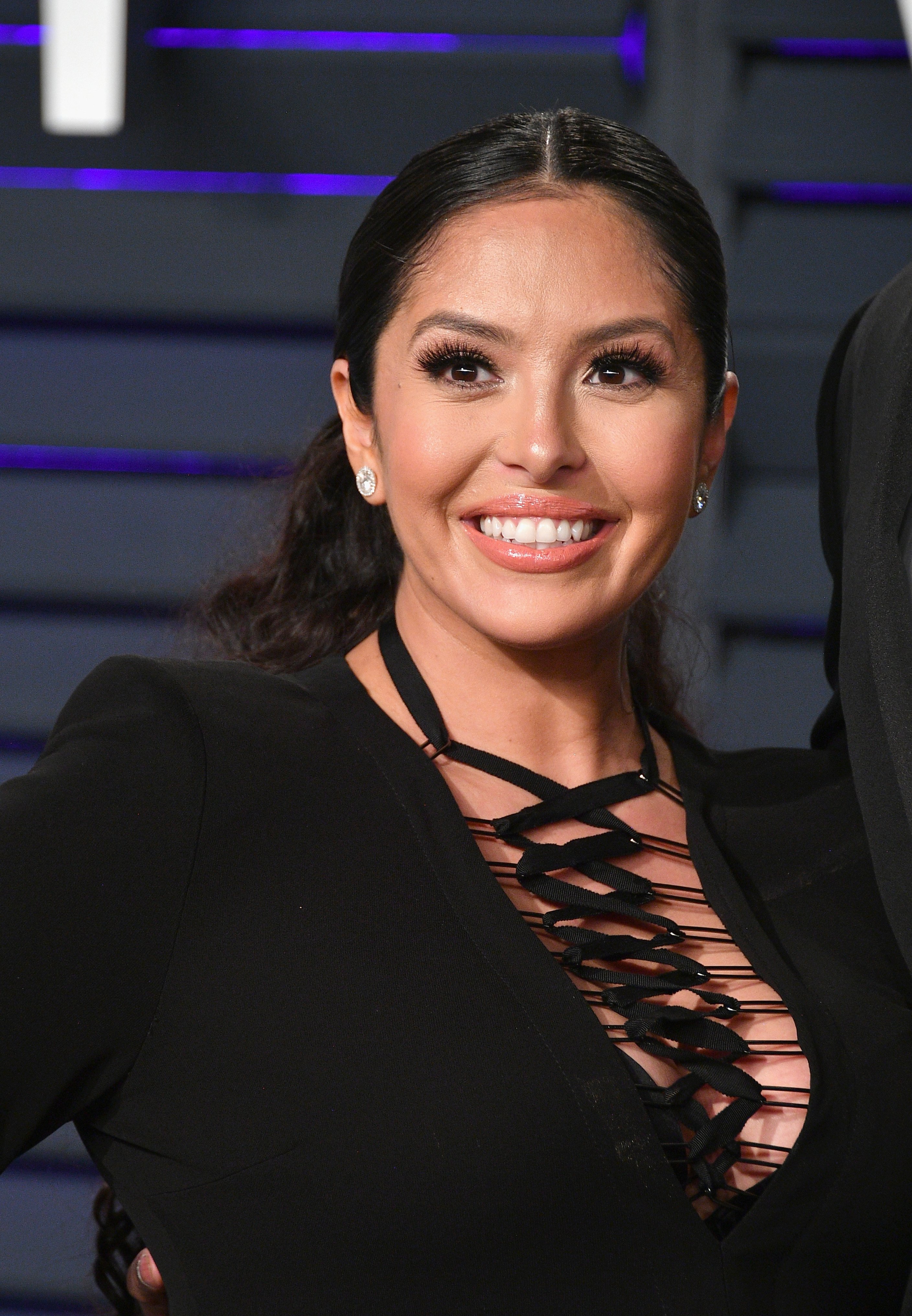 The shot showed Bianka and Capri wearing black outfits and their curly hair sitting nicely atop their head. While the older sister had a black bow, the younger one did not have any.
The beauty of the shot laid in how surreal the image looked. With Bianka's head bent to place a peck on Capri's cheeks and the latter looking away from the camera and upwards, it was picture perfect. Vanessa captioned the post:
"❤️ Bianka and Capri ❤️."
Within hours of posting the image, it garnered over half a million likes with numerous comments from friends and lovers of Vanessa and her kids who could not help but comment on how beautiful the young girls looked.
Although the comments section was later disabled, some fans were able to drop a few, with most of them talking about how cute the image looked.
 The past few months have been a roller coaster ride of emotions for Vanessa and her daughters.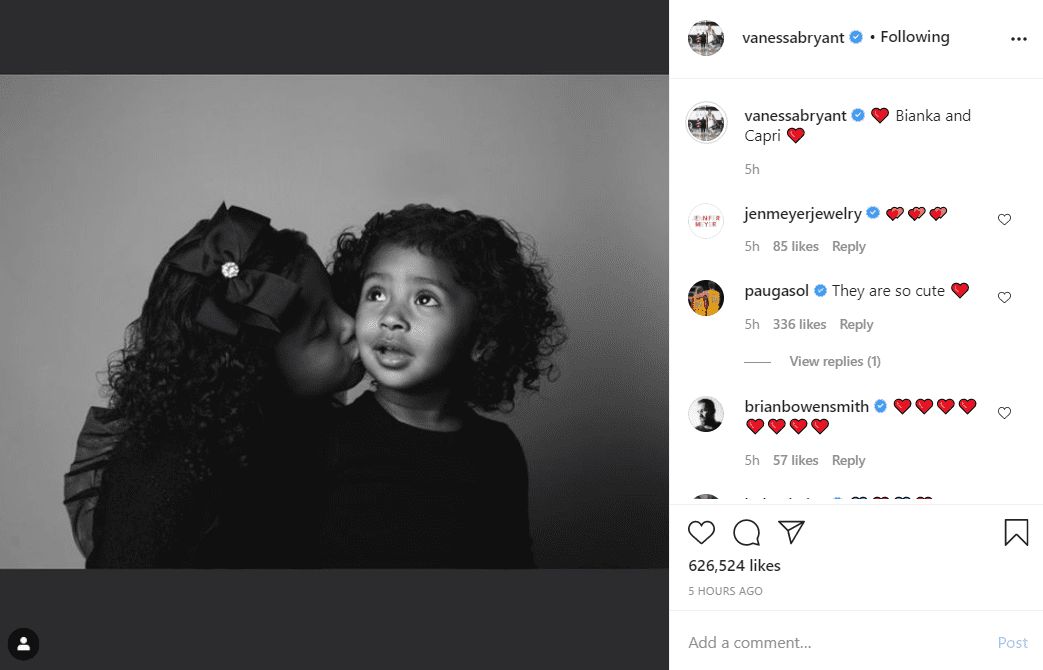 Aside from the black and white image, Vanessa also shared another picture of Capri looking elegant. The shot featured the toddler smiling and melting hearts with her huge doll eyes.
All through Vanessa's Instagram account, many pictures of her daughters can be seen. From her oldest daughter Natalie to the youngest Capri. There are also images of Gianna, who sadly died alongside her father earlier this year.
The death of Gigi and Kobe, alongside several others, has been tough for Vanessa and the family. A source told People in February that although everyone is trying to be strong, they were in pain and trying to deal with it as best they could.
Before his death, Kobe had opened up about how being a girl dad was a wonderful feeling. He expressed that the joy of seeing his girls excel in whatever they did made him happy, and he gushed over how much he loved to spend time with them.
Although the past few months have been a roller coaster ride of emotions for Vanessa and her daughters, she is determined to enjoy her time with them while doing her best to honor and keep the memories of Kobe and Gigi alive.