'Blue Bloods' Star Sami Gayle Teases Fans about the Show's Return
After her brief departure from the drama series "Blue Bloods," Sami Gayle has reprised her TV role and recently teased fans about her return with a cute post on Instagram.
Sami Gayle is an actress best known for her role as Nicky Reagan on the CBS series "Blue Bloods." The 24-year-old recently reprised her role and teased fans about returning to the series with a post on Instagram.
The actress shared two pictures of herself posing in a buttoned-up red dress that stopped just before her knees. The photos were taken in front of a mirror, and Gayle's reflection revealed she was in a dressing room.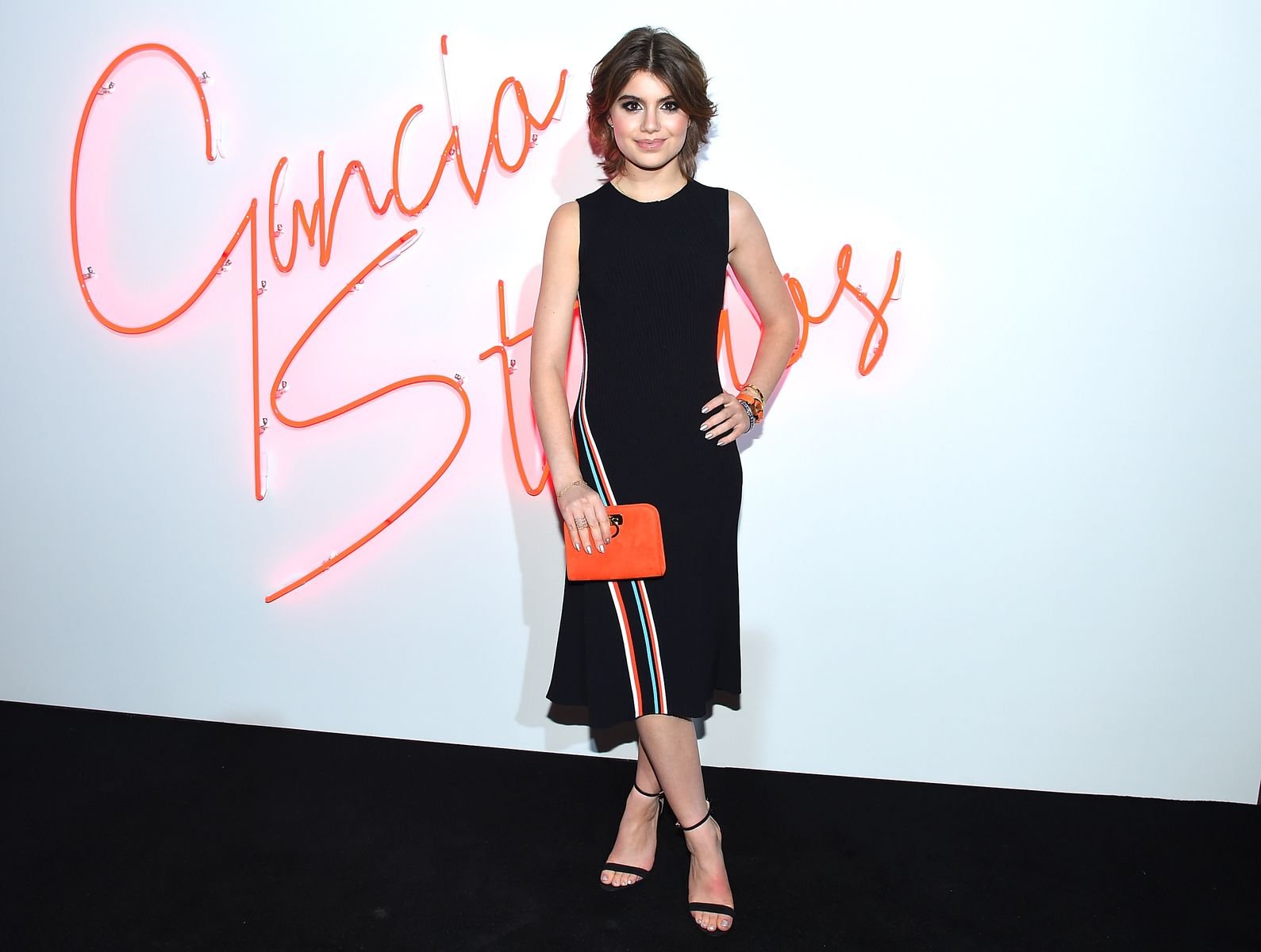 The 24-year-old followed safety protocols by matching her outfit with a pink mask and revealed in the post's caption that these pictures where not taken at her home with the words:
"Any guesses as to where I am in these photos? Hint: Tune in at 10 pm!"

However, the CBS series hit a low point in July after the death of one of its actors, Nick Cordero.
The answer to her question was evident, and fans flooded the comment section with similar responses. Many stated that the actress would appear on "Blue Bloods," while others expressed their excitement over her character's return.

The series official Instagram account also teased fans about Gayle's return to "Blue Bloods" with a promotional picture for the 11th season in November. The image captured the actress alongside a statement that confirmed her return.
The 24-year-old has been on the series since its first season, but her character left for San Francisco in Season 10. This event caused rumors to spread about Gayle exiting the series, but fans are pleased that she is back for season 11.
Donnie Wahlberg who plays Danny Reagan uncle to Gayle's character, told sources about how his experiences on "Blue Bloods" helped him bring joy to children during Target's Heroes & Helpers program.
The actor participated during the 10th anniversary of the program. He stated that his role as a cop brought him in contact with real-life heroes, which he believed would also inspire the children chosen to participate in the Heroes & Helpers event.
However, the CBS series hit a low point in July after the death of one of its actors, Nick Cordero. The "Blue Bloods" star died after a long battle with coronavirus on July 5, and no one felt his absence more than his wife.
Amanda Kloots honored her late husband's memory with a touching tribute on Instagram during the one-month anniversary of his death. The mother-of-one was reportedly by Cordero's side throughout his time at the hospital.