Ice-T's Wife Coco Flaunts Toned Buttocks in Floral Leggings and High-Heels Posing in a Photo
In a recent Instagram photo, Coco Austin, American actress and wife of rapper Ice-T, showed off her perfect figure and hot derriere as she posed in floral-patterned leggings and high heels in a pink room. 
Coco Austin is proving that time has nothing on her age-defying looks. The 41-year-old, married to the rapper and record producer Ice-T, has never failed to show off her timeless beauty with several social media posts. 
In one of the recent posts on her Instagram feed, the actress and media personality once again made mouths water as she showed off her perfect figure in a series of photos.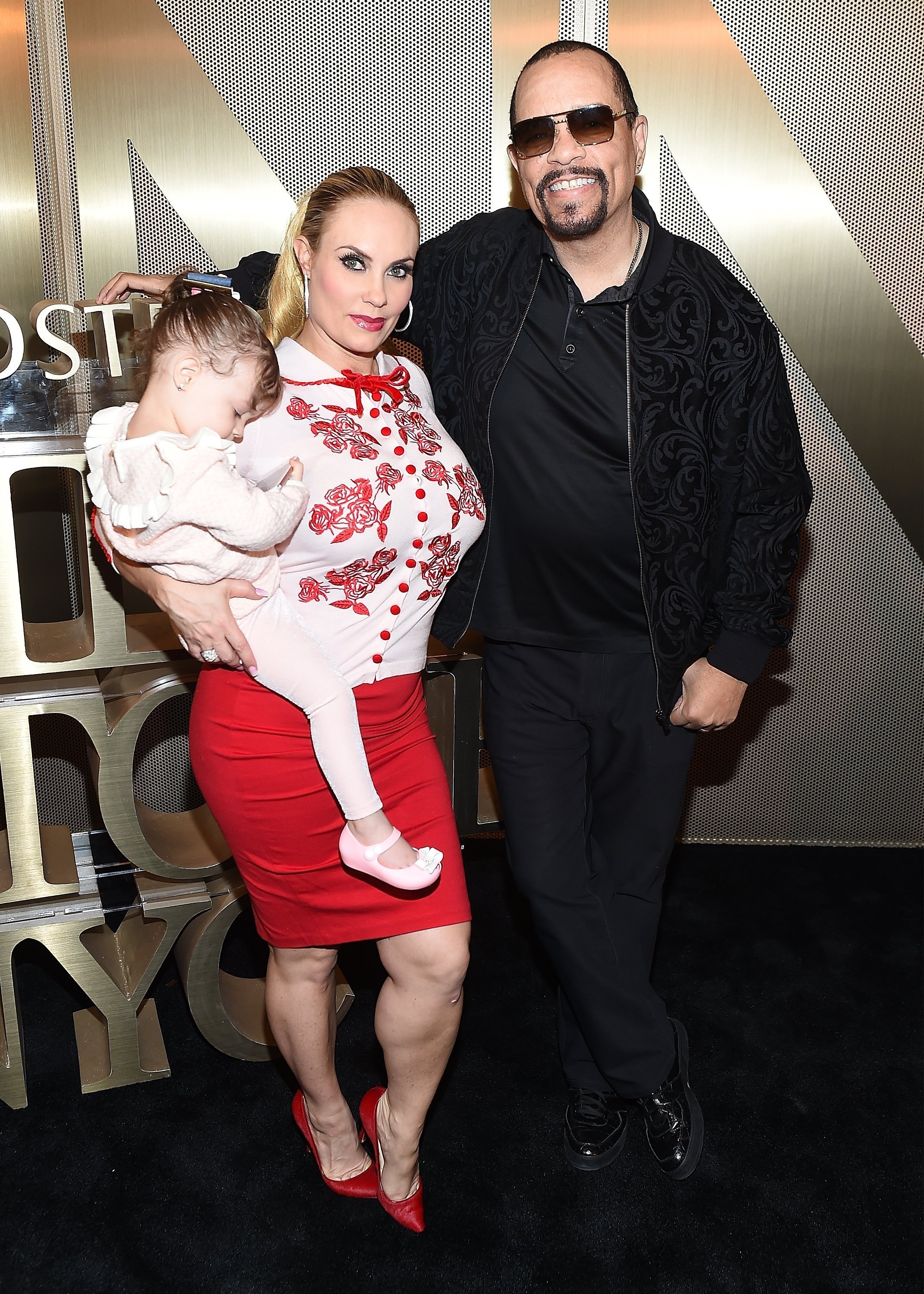 She was clad in a black tank top with a low neckline and gorgeous blue and pink floral leggings that completely accentuated her fit figure. Her face was perfectly made up, and her blonde hair styled to the side. 
The first slide was a close-up back shot that put her hot derrière on display as she sat by a pink table in a pink room. The next slide was a full-length picture that showed the star sensually posing with her hands on her knees as she sat on a stool. 
The last slide was a wholesome picture of Austin posing with her adorable daughter, Chanel. The little girl was standing next to her proud mother, who was sitting on a comfortable looking bed surrounded by giant roses and petals. 
She had on a white designer shirt, black leggings, and had no shoes on. Her hair was slicked to the top of her head into a cute little bun, and she had a sweet smile on her face as her mother lovingly gazed at her. 
The blonde-haired queen was actually named Nicole and used to be a brunette tomboy back in the day. 
Seeing the stunning hot photos, it is no surprise that fans have always marveled at her jaw-dropping looks. The star once gave an insight into the routines that help keep her body in perfect shape.
Austin once posted a fitness video on her YouTube channel where she was seen heavily working out on a piece of gym equipment called the React machine. She explained that it replicated a surfboard action and gave her the trim figure. 
She later opened up about her beauty secrets, revealing that she always took a lot of time to prep up her skin for bed every night. She also added that she never slept with makeup on and made sure to use her lotion before tucking in. 
Though the actress is known for being one of the hottest female stars on the block, it goes without notice that she did not start out with all the mouth-watering looks. The blonde-haired queen was actually named Nicole and used to be a brunette tomboy back in the day. 
However, after surgically enhancing her figure, she kickstarted her career in Hollywood, working as a model, businesswoman, and reality TV star, and eventually racked up for herself a net worth of $4 million. 
Now along with her successful career, she passionately combines her role as a wife and mother. She and Ice-T have proved to be the best parents to their little girl and with the sweet social media posts, it is safe to call them a perfect little family.