Inside the House HGTV Star Jasmine Roth Designed Herself and Later Sold for $2.2M
Take a glimpse inside the beautiful home of "HGTV" star Jasmine Roth, which she designed herself and put up for sale at $2.2M earlier this month.
It is one thing to live in a beautiful home in Los Angeles, California, and another thing to design such a home by oneself. These are two categories "HGTV" star Jasmine Roth comfortably belongs to. 
On December 5, the television personality shared multiple pictures of her beautiful home in Huntington Beach, California, which she was putting up for sale at $2.2 million.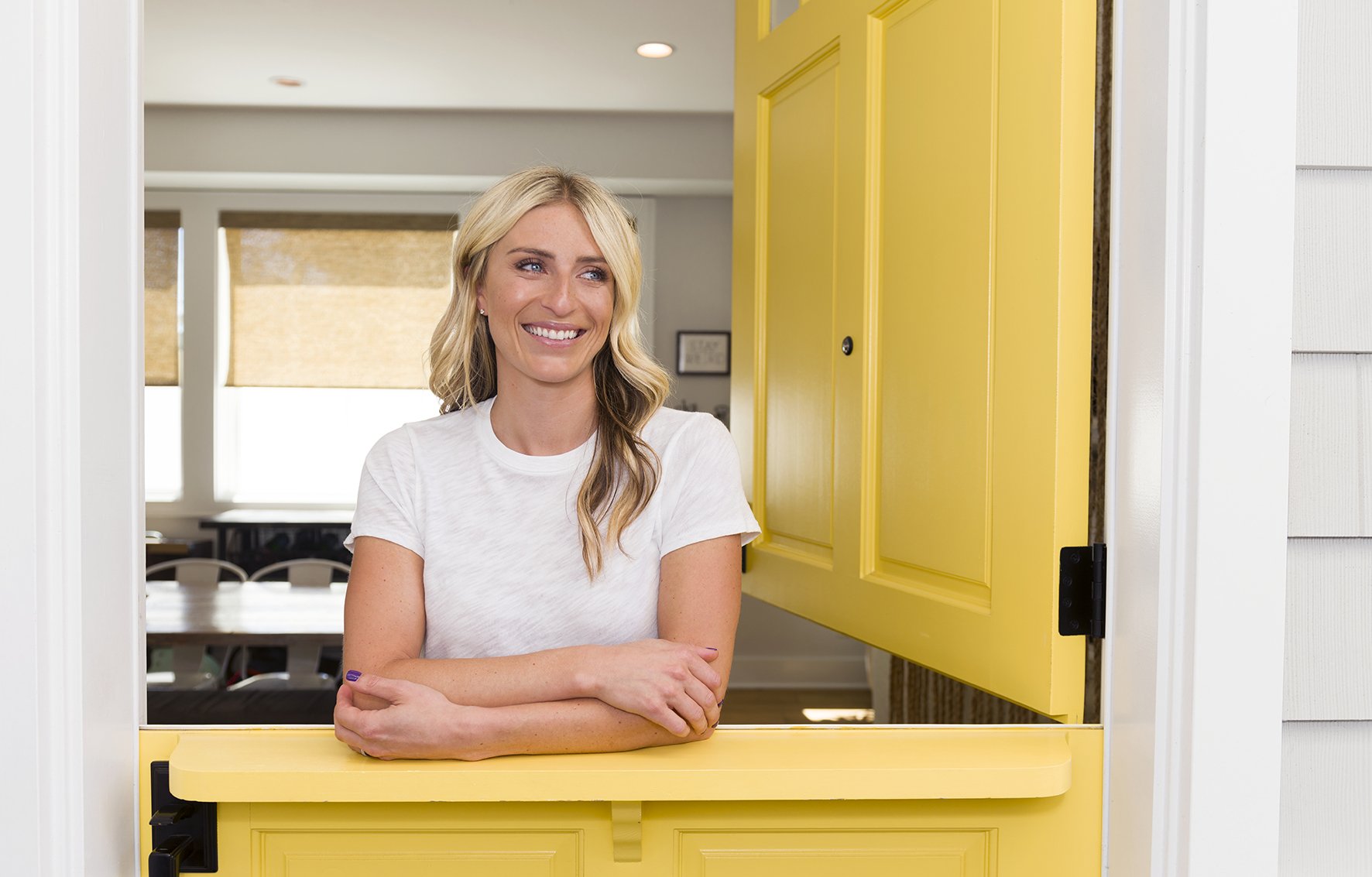 The home holds a special place in Jasmine's heart because it is the first home she ever built herself. She even christened the house "11th Street Retreat," showing her fondness for it. 
In the caption to her post, Jasmine said she and her husband, Brett Roth, have all the feels about putting their home on the market but that it also feels like the timing is right. She also said:
"what can we say, 2020 is the year of doing things we never thought we'd do! ????."
She ended her caption by saying that putting her home up for sale was an opportunity for anyone who wanted to live in a house she built from the ground up. 
One of the pictures Jasmine shared showed her home's dining table, which had wooden chairs and a long bench surrounding it. She also shared a photo of the bathtub, which has a glass bathroom behind it. 
Before putting her house up for sale, Jasmine rented the cozy beach property out to Airbnb in October.
The home also features a beautiful fireplace to get warm in and a big kitchen, complete with Viking appliances, honed marble countertops, a sink, a big cooking and dining table, a kitchen cabinet, and an oven. 
The television personality also shared the picture of a relaxation sofa with flowers surrounding it and a round table placed in front of it. The last photo accompanying the post showed a bedroom with a well-laid bed and a small table stool beside it. 
The 2,874 square feet three-bedroom house built in 2012 was listed on Compass, where agent Kevin Via described some of its features. 
Before putting her house up for sale, Jasmine rented the cozy beach property out to Airbnb in October. At the time, she said she was attached to the home and could not imagine selling it. 
Jasmine and Brett left their California beach property to move into a new house a few blocks away after welcoming their first child and daughter, Hazel Lynn Roth, in April. 
The lovely couple met when they were both students at Boston's Northeastern University where they were studying entrepreneurship.
They tied the knot in 2013, after which Jasmine quit her full-time job to go into building homes. Brett is the Vice President of Roth Staffing and Ledgent Technology.