Jasmine Roth's Husband Brett Roth Runs a Staffing Company — Meet the 'Hidden Potential' Star's Love
Jasmine Roth has just welcomed her first daughter, Hazel Lynn, whom she shares with her husband, Brett Roth.
"Hidden Potential" star interior designer Jasmine Roth and her husband Brett Roth are celebrating a very special moment, the arrival of their first child together, Hazel Lynn.
The happy couple are over the moon, as little Hazel sets a season their 7-year-long marriage -- and their romance which started back in their college days at Northeastern University in Boston.
Both busy and successful entrepreneurs, now have a brand new and extremely challenging project on their hands: bringing up Hazel.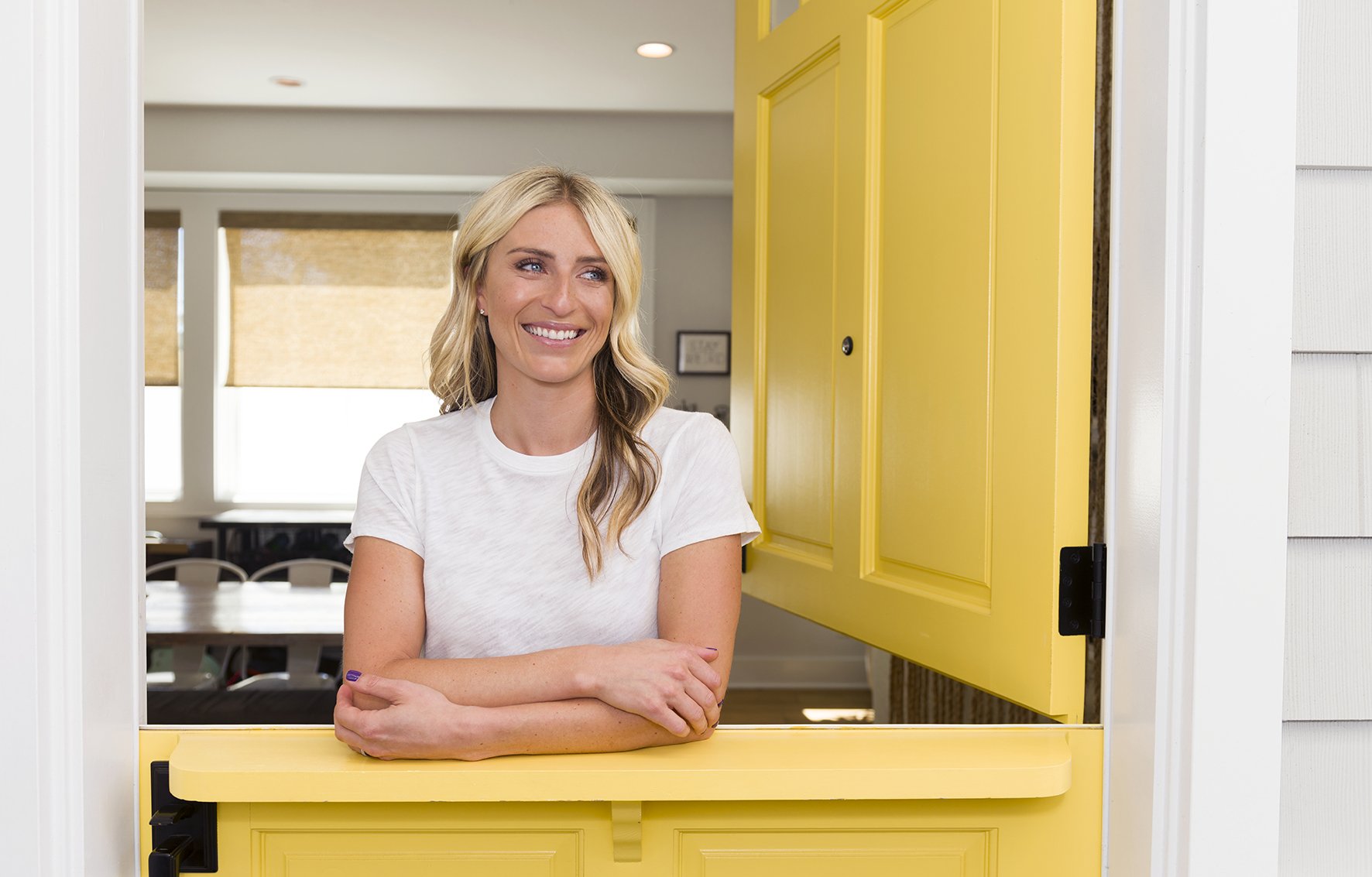 JASMINE ROTH IS A MOM
Jasmine and Brett welcomed Hazel on April 21, 2020, at a time when so many are living anxious moments over the world-wide COVID-19 pandemic.
Jasmine, who gave birth to the  7 lbs., 3 oz baby girl, spoke about her natural fears, and her feelings as she welcomed her child:
"It's a scary time to bring a child into the world when it feels like up is down and down is up, but as soon as we saw her precious face all the fear and anxiety melted away."
HOW JASMINE MET BRETT
Jasmine first met her husband of 7 years and the father of her child Brett in college. She and Brett were roommates, and both dated different people. That they would ever end up together didn't even cross their minds at the time.
JASMINE ROTH'S GRAN CALLS THE SHOTS
Then Jasmine's grandmother came visiting with her mom, and Brett made them dinner. The canny elderly lady must have spotted something between the two, something even Jasmine and Brett hadn't realised yet. Jasmine revealed:
"My grandma told me later that she leaned over to my mom and said, 'He's the one.' So my grandma's claim to fame is that she called it before we even knew."
AN ACCIDENTAL LOVE 
One day, Jasmine revealed, they just realised that they loved each other, and wanted to be together for the rest of their lives. Unlike most couples, Jasmine and Brett were already living together. She confided:
"We didn't move in to live together forever, but it just kind of happened."
In 2013 Jasmine and Brett tied the knot, and started building their first home in Utah. The couple decided to build two houses, one to live in, and one to sell, and it was this project that led to Jasmine's career as an entrepreneur.
Jasmine's work was discovered by HGTV on Instagram, where she had gathered a huge following for her innovative and cost-effective renovation ideas, and the idea for "Hidden Potential" was born. At first, the producers did try to rope in Brett.
While most TV shows of the same genre as "Hidden Potential" usually feature a husband/wife team, Jasmine stars in the show on her own. Brett's career is distinct from hers and follows a totally different path.
While Jasmine has founded her own business, Built Custom Homes, Brett works in the international company founded by his family, Roth Staffing. Jasmine revealed:
"So he gets up every day and puts his suit on, and I get up every day and put my work boots on. I think it's cool to each be able to have our own careers and be really supportive of each other."
The couple, both busy and successful entrepreneurs, now have a brand new and extremely challenging project on their hands: bringing up Hazel. The baby moved into the gorgeous nursery her mom created just for her and is thriving.
Jasmine and Brett are practicing social distancing, especially with a newborn in the house, so they will have plenty of time to get to know their little bundle of joy and follow every second of her development in her first weeks.
Lucky little Hazel has a mom who will be able to build her every little girls dream -- the most incredible dollhouse ever made. Congratulations, Jasmine and Brett.