Ricky Martin Shares How He Got His First Role in Television — Look Back at Where He Started
Puerto Rican actor and singer Ricky Martin, who recently appeared in "The Assassination of Gianni Versace," began his television career by sheer accident.
Born in San Juan, Puerto Rico, in December 1971, Ricky Martin has been involved in the entertainment industry since he was only a kid. While he's a talented actor, he is mainly a musician.
Martin spent five years with the all-boy pop group Menudo and, after touring all over the world and singing in different languages, he reached the group's age limit of 18 and returned to Puerto Rico.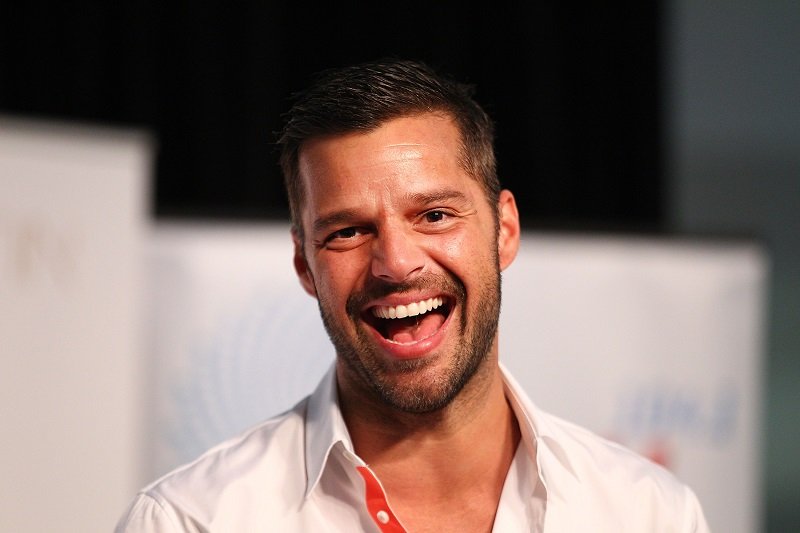 MARTIN'S FIRST GIG ON TV
During his time in his home country, Martin finished high school and decided to actively pursue a solo acting and singing career in entertainment, so he moved to New York.
Fortunately, things worked out for him. Nowadays, he is one of the most popular personalities in the Latin/Hispanic community and has won several accolades (Grammys and AMAs included).
Martin once admitted that he liked Elton John in such a way that he was confused.
In an interview with "The Tonight Show Starring Jimmy Fallon," Martin revealed that, while he is indeed an incredible actor and musician, his TV debut was basically an accident.
Fallon showed Martin photos of two commercial gigs the musician booked as a child back in Puerto Rico, and Martin explained that the Orange Crush one was his first time ever in front of a camera.
The singer pointed out that his aunt took his cousin to the audition, but as soon as the director saw Martin, he asked him to audition, too, and he ended up taking the part.
While Martin's cousin was probably sad because he didn't get the part, Martin admitted that "it's all good," they "love each other," and he probably forgot about it already.
COMING OUT
In March 2010, Martin made headlines after coming out as gay. He spent a lot of time being questioned by fans and journalists about his sexuality, but he only announced the news through his website.
Months later, he told Oprah Winfrey that he considered himself bisexual for years, especially because he has fallen in love with women in the past and is still attracted to them.
However, he prefers labeling himself as gay rather than bisexual. Martin once admitted that he liked Elton John in such a way that he was confused: "do I want to be him or do I like him?"
Nowadays, Martin is married to Syrian-Swedish painter Jwan Yosef. They are raising four children – twin boys Matteo and Valentino, daughter Lucia, and son Renn.