Paul McCartney Still in Denial over John Lennon's Death, Says He Cries over Him
Former Beatle Paul McCartney can't help but to still get emotional about the senseless murder of his late friend and former bandmate John Lennon, as he admitted recently.
78-year-old singer-songwriter Paul McCartney recently sat for an interview for CBS Sunday Morning, on which he talked about his latest solo album and also addressed the tragic death of his former bandmate John Lennon.
This year marked the 40th anniversary of Lennon's murder by a fan in New York City, and the subject was brought up by the interviewer, who at one point asked McCartney is he has been able to process his friend's assassination.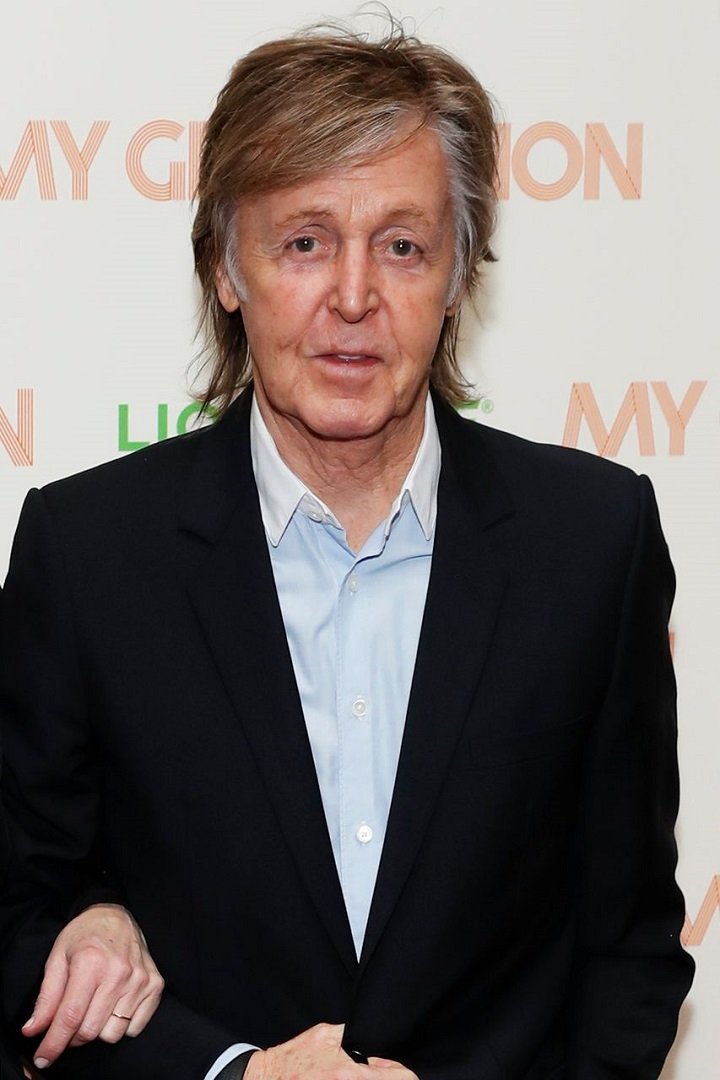 NOT OVER IT
McCartney replied by admitting that he really doesn't think he has actually finished processing the killing of his friend and he went so far as saying that he didn't know how he managed to not "break down crying every day."
And while McCartney doesn't cry for Lennon every other day, he didn't deny the fact that sometimes he gets lost in his memories and once again feels how senseless Lennon's premature death was.
"I don't think I've dealt with it very well. You know, in a way... I wouldn't be surprised if a psychiatrist would sort of find out that I'm slightly in denial, 'cause it's too much," McCartney said about Lennon's death.
McCartney was then asked if he thought that Lennon would still be active as a musician if he was alive, and the former Wings frontman answered affirmatively, recalling how much Lennon was still into it ten years after The Beatles split.
FRIENDS AND COLLABORATORS  
Lennon would have turned 80 years old on December 8 2020, and in remembering and paying tribute to him, McCartney described Lennon as "the best collaborator in the world," and he said that he still mentally consults with him when writing songs.
On December 16, McCartney talked about his early career with radio host Howard Stern, and he shared that nobody ever cared about his music until he crossed paths with Lennon, even though he started to write songs as a teenager.
MAKING AMENDS
In their seven years as the main songwriters of The Beatles, Lennon and McCartney became one of the most successful songwriting team of all times, but it is no secret that the two friends also had big creative differences.
When The Beatles split in 1970, Lennon and McCartney became distant from each other for a while, but McCartney, fortunately, reconnected with his friend shortly before Lennon's life was cut short in 1980.
Sean Lennon will interview Paul McCartney, his godfather Elton John, and his half-brother Julian Lennon for a new BBC Radio documentary about John Lennon: https://t.co/SxAXCzdM2p pic.twitter.com/Rp5UxVjKZB

— Consequence (@consequence) September 23, 2020
As McCartney shared with John's son Sean in a recent interview, he would have been heartbroken for the rest of his life if he had not had that chance to reunite with the "Imagine" singer.
McCartney also said to Sean, who is also a singer, that having rekindled his friendship with John before his passing gave him the strength to endure his loss for all these years.