Katherine Heigl Mothers 3 Adorable Kids 2 of Whom Are Adopted — inside Her Adoption Journey
Exploring the path of motherhood is famous actress Katherine Heigl and her husband, Josh Kelley, who look forward to a larger family. Here's a peek into her journey so far.
The "Grey's Anatomy" actress Katherine Heigl, together with her husband, Josh Kelley, announced the arrival of their first child, Naleigh, in 2009 after they finalized the adoption process in South Korea.
Gushing over her firstborn, the actress shared on Instagram that Naleigh was her gift from the heavens, and she would forever stay grateful for the little girl.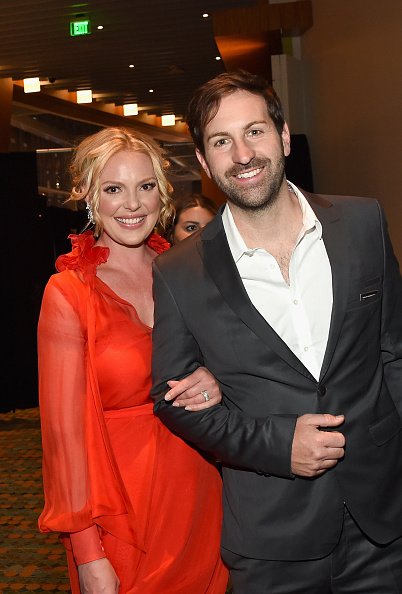 In an attempt to give their firstborn Naleigh a sibling, the actress and her partner, Kelley, started another adoption process in Korea but realized international adoption had become a tough procedure.
On realizing this, the lovely pair started research on the idea of domestic adoption and got shocked at their discovery when Heigl's lawyer called saying:
"There's a birth mother and she's due in four weeks. She's all yours if you want her."
After talking her pop-rock artist beau Kelley into the swift adoption possibility, the mother of two welcomed their domestically adopted daughter, Adalaide Marie, on April 3, 2012.
"Killers" alum Heigl loves the fact that Adalaide, like her elder sister, is fierce, bossy and gives her an abundance of joy, laughter, love, and purpose.
Meg helped the family by passing on a childhood book, "Why was I adopted?" to Heigl's firstborn, Naleigh.
After their two successful adoptions, Heigl and Kelley welcomed their youngest son, Joshua, on December 20. The Hollywood star penned down her joy on Instagram.
Enjoying life with her lovely family, the actress lives on a ranch in Utah with several pets, including dogs. She further explained to E! News:
"I have this philosophy that once you have more than one, whether it'd be a dog or a horse or a child, it's all the same.."
Still interested in growing her family, Heigl shared that she has plans to get pregnant again and was inspired by adoption and fostering. This is perhaps because Heigl grew up with an adopted sister, Meg, who was loved as equally as she was.
Meg helped the family by passing on a childhood book, "Why was I adopted?" to Heigl's firstborn, Naleigh. Another inspiration was a beautiful poem Heigl's mother usually told her children, which said, "You may not have grown under my heart, but in it."
The star added that it is also a joy to become a mother and every way is precious. She gushed over the way she consistently tells her children how much she loves them.
Further expressing the lovely feeling of motherhood, she explained that the moment a child is put in your arms, whether adopted or birthed, unconditional love sweeps over everything.