Inside Will Smith's Divorce with 1st Wife Sheree Zampino — He Once Called His Ultimate Failure
By 2020, most if not all Will Smith fans knew he was married to actress Jada Pinkett Smith. However, before they found each other, he was married to someone else, Sheree Zampino.
Will Smith was once married to someone other than his current wife Jada Pinkett Smith. His very first wife was actress-turned-reality-star Sheree Zampino who he was married to from 1992 until 1995.
The "The Fresh Prince of Bel-Air" actor and Zampino didn't have a good marriage but managed to remain good friends afterward. Pinkett Smith knows about her and approves of their friendship.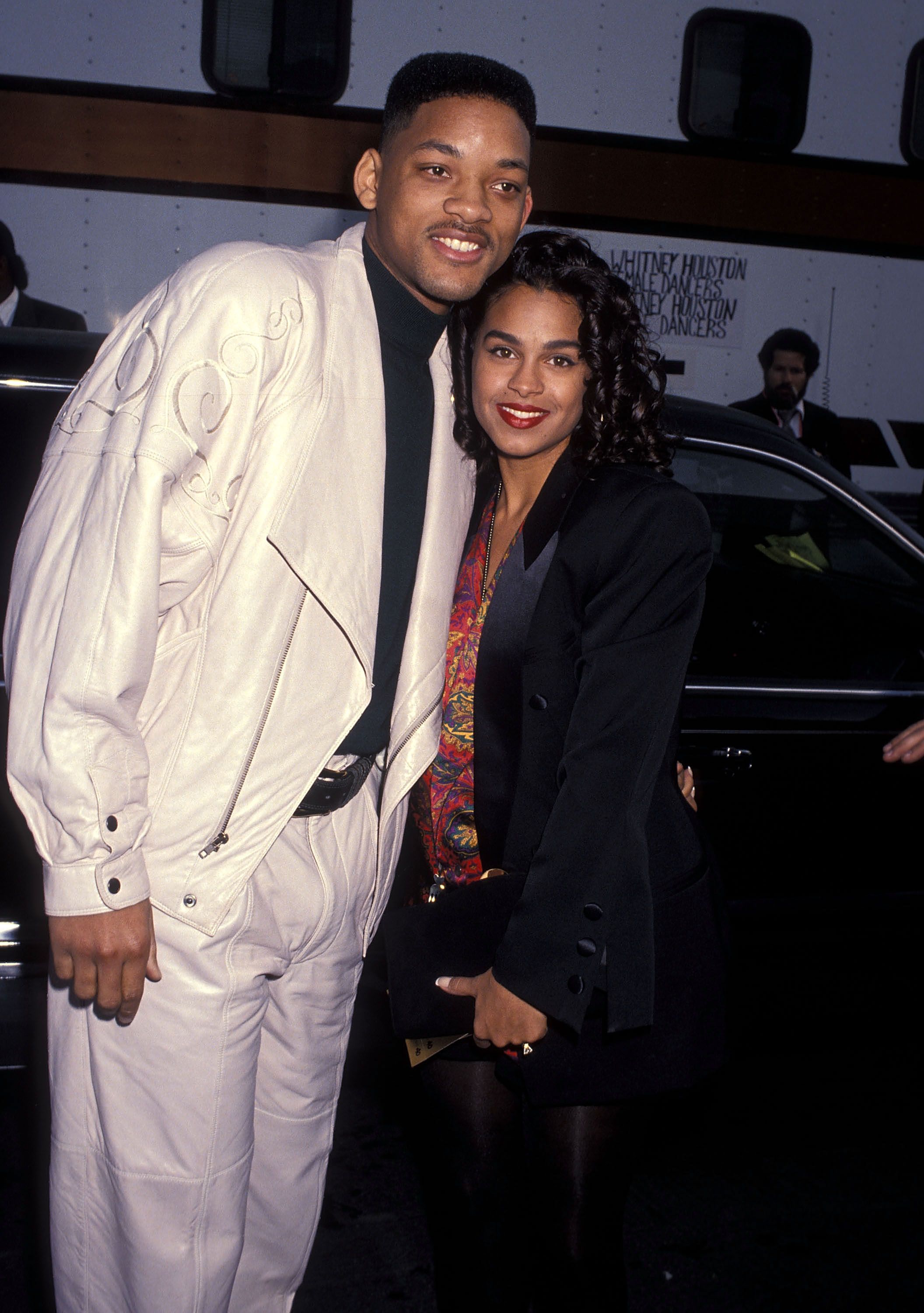 The trio's lives seem to have been meant to intertwine with fate. Smith was actually infatuated with Pinkett Smith long before she became his wife and when he saw her in the late 1980s, he just had to meet her.
The actor saw the actress on an episode of the sitcom "A Different World." He then arranged for a set visit through his "Fresh Prince" co-star Alfonso Ribeiro but things didn't go as planned.
When he went for his visit, Zampino also happened to be there visiting her friend and show writer Orlando Jones. Ironically, Jones was supposed to introduce Smith to the woman he wanted.
Instead, the "Men in Black" star ended up getting Zampino's number from an acquaintance of Jones named Billy Sly. Soon enough, the pair started dating, got married, and had a son, Trey.
Even though Smith was married, he still had a thing for Pinkett Smith. He finally met her on the set of "The Fresh Prince of Bel-Air," but he didn't believe in divorce and they allegedly started cheating together.
The infidelity is something Pinkett Smith and Smith deny. Speaking on his current wife's Facebook Live talk show "Red Table Talk," Smith confessed that being unable to be with Pinkett Smith "[Had him] broke[n] down in tears."
He recalled crying while in a restaurant bathroom while at dinner with Zampino one night. The actor had finally had the revelation that his true love was Pinkett Smith and not Zampino.
Deciding to make the hard choice for both of them; Smith's first wife filed for divorce on Valentine's Day in 1995. She told him she was leaving him because she didn't love him anymore.
During the years of their marriage, Smith's stardom was booming and Zampino felt she was becoming non-existent. She later revealed that she felt they also didn't have what it took to make their relationship work.
In the June 2020 Father's Day episode of the "Red Table Talk," the "Bad Boys" actor opened up about his marriage to Zampino. He confessed that their divorce was the "ultimate failure" to him at the time.
When the pair went their separate ways, Trey was only two years old. In 2018, Smith shared how he'd called Pinkett Smith moments after signing his divorce papers to find out if she was single.
Despite the circumstances that tore Smith and Zampino apart, the two are now able to co-parent together with Pinkett Smith.
When she told him she was, the actor told her that she was now dating him. Showing how they were meant to be together, she just agreed and flew back to Los Angeles after buying a farm in Baltimore.
Despite the circumstances that tore Smith and his first wife apart, the two are now able to co-parent together with Pinkett Smith. The "Aladdin" star and his wife are parents to son Jaden and daughter Willow Smith.