Kobe Bryant's Daughter Bianka Smiles & Takes a Piece from 'The Bryant Family' Gingerbread House
Kobe Bryant's sweet daughter, Bianka, warmed thousands of hearts after her mom showed an adorable image of her basking in pre-Christmas moments and taking a bite out of the family's gingerbread house.
The Bryants are showing admirable positivity and basking in the spirit of Christmas. The family's gorgeous matriarch, Vanessa Bryant, gave fans glimpses of what her family was up to as she shared updates on Instagram.
In a series of videos on her story, the star mom flaunted her family's giant mouth-watering gingerbread house that reality star Khloé Kardashian gifted to them.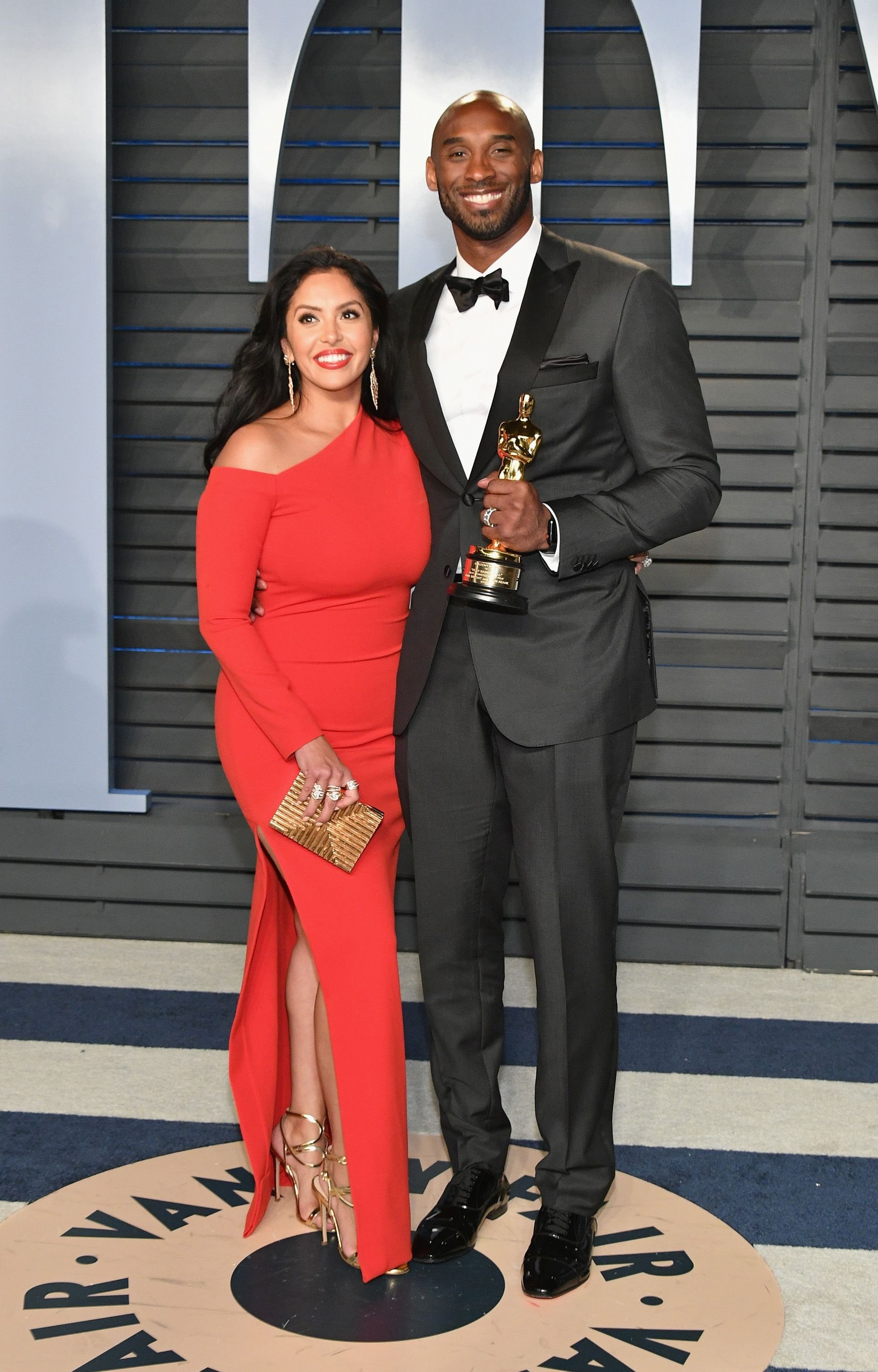 The delightful confection came complete with Christmassy details and tiny imitations of fir trees. On the roof, Khloé had the names of each Bryant written in cloud designs without leaving out the late Kobe and Gianna. 
Little Bianka, who was super psyched and fascinated by the huge gingerbread house, was all smiles as her mom filmed her rocking a Christmas sweater while she gleefully took a bite out of the delicacy.
Khloé's well-received gift came just a few days after Vanessa boxed the Nike Kobe 6 Grinch-Inspired sneakers and had them delivered to Kim Kardashian.
At the end of the public address, the star mom shared that she hoped her family's affairs would stop being aired in public.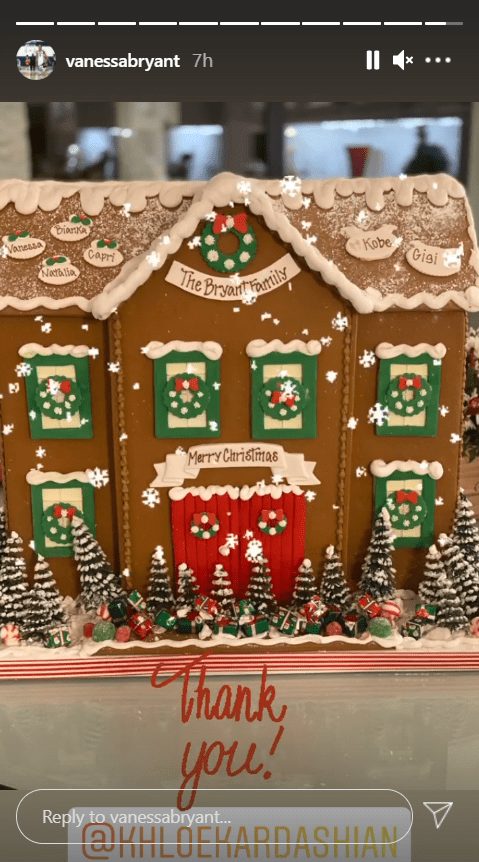 While showing off their gingerbread house, Vanessa and Bianka pealed with excitement gushing over the delicacy and loving how Khloé thoughtfully added their names on the frosted roof. 
It is safe to say that the Bryants are determined to keep their Christmas spirit on a high level despite the ongoing lousy lawsuit between Vanessa and her mom Sofia.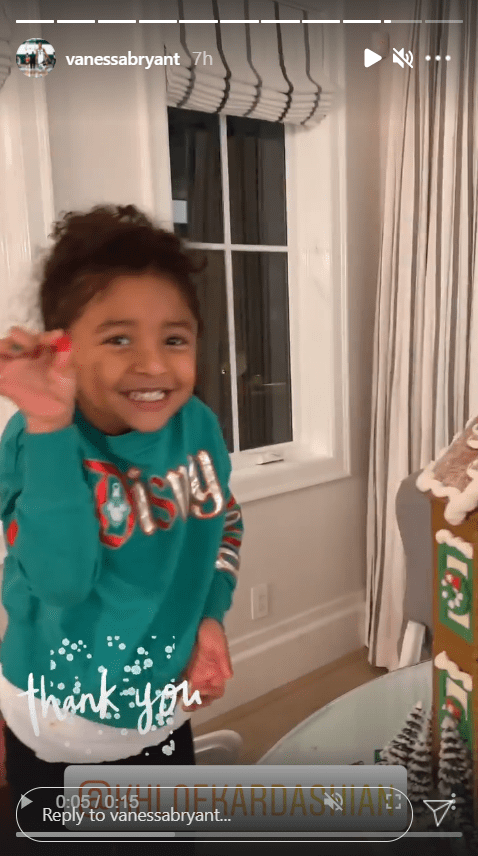 For a while now, the pair has been in the news for how Sofia accused Vanessa of negligence and unfair treatment regarding financial assistance. In the lawsuit filed, Sofia insinuated that she worked as a nanny for the Bryants without getting paid. 
Sofia also claimed that Kobe promised to take care of her all through her life, but the promise seemed to have been short-lived due to his death, and her daughter also left her high and dry.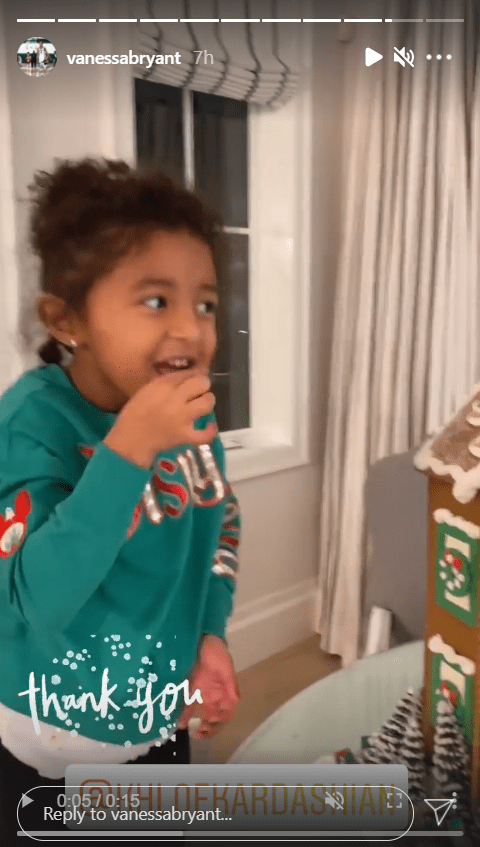 In her response, Vanesa made it known that her mother's public outburst was disgraceful. She also noted that she took care of Sofia for close to twenty years and denied that her mom worked as her family's nanny. 
Vanessa, 38, relayed that her mom was not emotionally supportive following the tragic incident that took her husband and daughter's lives. At the end of the public address, the star mom shared that she hoped her family's affairs would stop being aired in public.