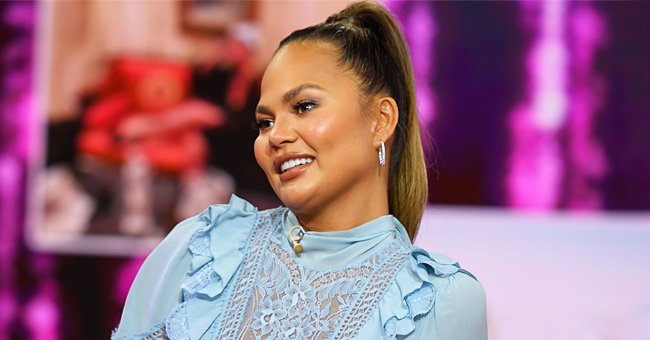 Getty Images
Here's What Chrissy Teigen's Body Looks like after Her Painful Miscarriage

Chrissy Teigen still bears the marks of her painful miscarriage in September, in a picture of the baby bump she still carries. The model went in-depth about the day complications she endured which led to her losing the baby.
Model, Chrissy Teigen has shared an Instagram pic, of what her body looks like following her miscarriage in September. Teigen shared her sadness in knowing she will never carry another child again.
In the selfie, Teigen wears a white evening dress, with strategic cut-outs that show her waist. Her hair has been gathered into a top knot held together by white fabric.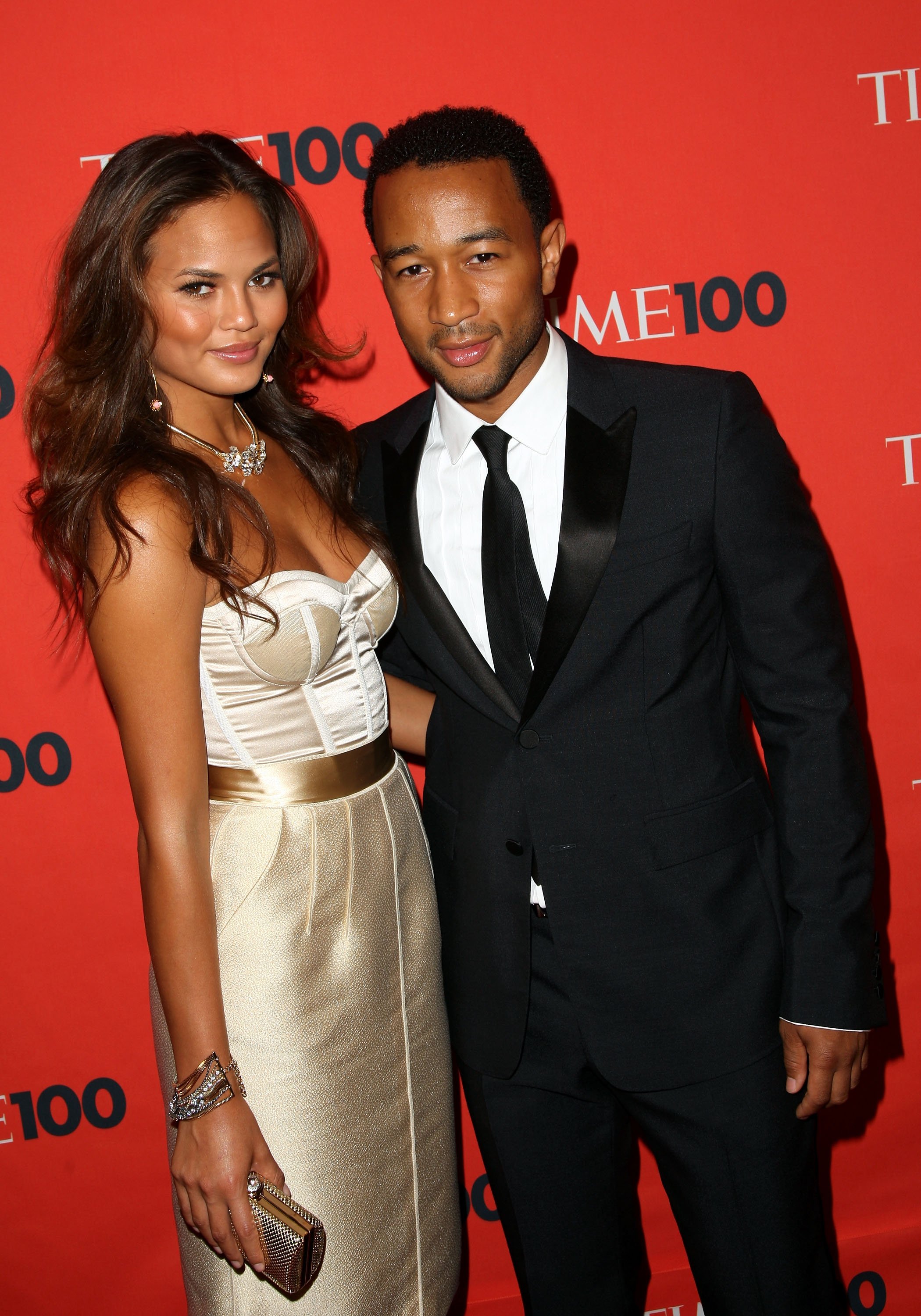 Chrissy Teigen and John Legend at Time's 100 Most Influential People in the World Gala in New York, on May 5, 2009. | Photo: Getty Images.
Her face is without makeup, and she looks sad as she reveals how despite her pain, she considers herself lucky to be a mother of two.
Having previously documented her third pregnancy on social media, it makes that the TV presenter would continue sharing her experience since losing her baby, as she writes in her caption:
"Even though I'm no longer pregnant, every glance in the mirror reminds me of what could have been. And I have no idea why i still have this bump, honestly. It's frustrating."
Teigen and her husband, John Legend, (41) received overwhelming support following the announcement of their loss from fans and celebrities alike, including Kim Kardashian, Gabrielle Union, and Viola Davis.
Having never named their first two children up until the moment they were leaving for the hospital, Teigen and the Grammy winner found themselves referring to their third child, a son, as Jack.
Teigen found herself coming to the defense of Meghan Markle, married to Prince Harry after she opened up about suffering a miscarriage.
Having been on bed rest for over a month, Teigen was admitted to the hospital at 20 weeks and administered an epidural to induce labor. She had been diagnosed with partial placenta abruption - when the placenta dislodged from the uterus.
Following several days of bleeding coupled with blood transfusions, the couple was notified a few days before the loss, that the situation was hopeless, and that they should bid Jack farewell. She posted pictures of her devastation, writing:
"I had asked my mom and John to take pictures, no matter how uncomfortable it was."
Teigen found herself coming to the defense of Meghan Markle, married to Prince Harry after she opened up about suffering a miscarriage. Markle's account split people down the middle, with some praising her for her candidness.
However, others couldn't see the point to it, as tweeted by Marco Giannangeli. Teigen responded, calling him a barrage of expletives in a since-deleted tweet.
Documenting her own loss elicited criticism leveled against Teigen. She defended her decision to share the images of her weeping for her son, saying they were meant for women who had endured the same loss.
Following their painful loss, Teigen revealed her baby's ashes were being kept safely to be incorporated into the soil of the home they purchased with him in mind, to plant a tree in his honor.
Please fill in your e-mail so we can share with you our top stories!