Look inside Jessica Alba's Gorgeous $10M House Where She Lives with Her Husband and Children
Actress Jessica Alba, known for "Good Luck Chuck," lives in a $10 million house in Los Angeles with her husband, producer Cash Warren, and their three children.
In May 2019, Architectural Digest visited Jessica Alba's Los Angeles home, and she and her three children gave them a tour through her huge, modern, and cozy house.
Alba and Warren started looking for a bigger house with a big backyard so that their children could play shortly after their youngest child, Hayes, was born on New Year's Eve 2017.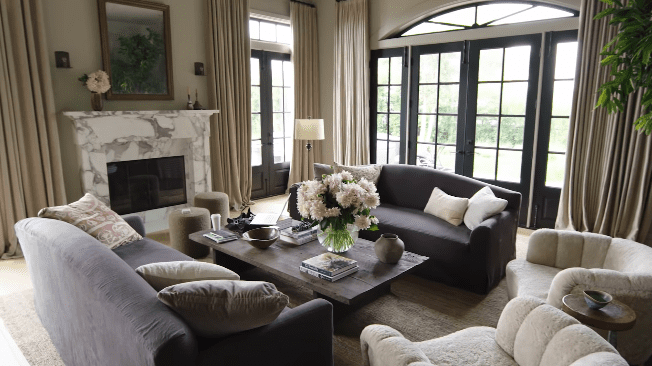 REMODELING THE HOUSE
Fortunately, they found it right away. Although they liked pretty much everything about the house, they still decided to renovate and include some things, including a fresh coat of paint and a basketball hoop.
While the actress thought it would be a quick and easy renovation, it actually took 18 months as they modified the original ground-floor plan by opening the family room to the kitchen.
One of the most intriguing aspects of Alba's house is the master bathroom.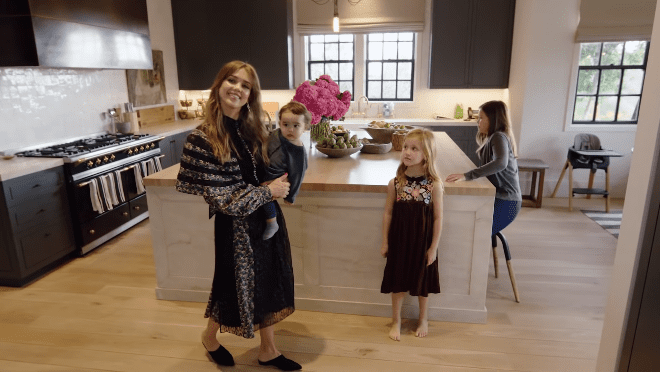 To do so, they had to remove a bar to gain space and create more storage. They also modified the back of the house, installing a folding glass wall that opened the space to a breathtaking view.
The process was long and most likely quite expensive, as well. But fortunately, it was all worth it, and thanks to AD's YouTube video, we can take a detailed look at it.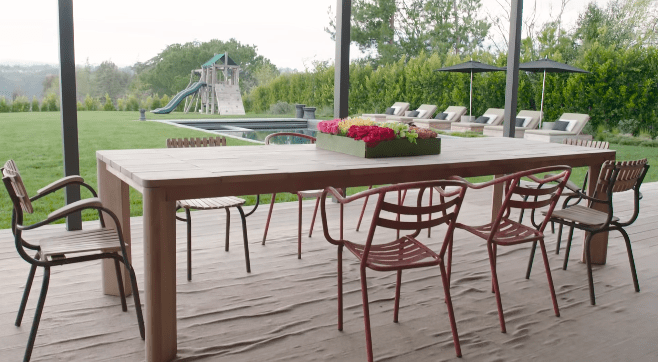 TOUR INSIDE HER HOUSE
According to Alba, she wanted her house to have an "old-world, kind of French vibe" mixed with a modern French apartment. The actress, who eats plant-based four days a week and doesn't drink alcohol, is very proud of her kitchen.
Alba revealed that she loved cooking, and to get her dream kitchen, she spent a lot of time on Pinterest. Then, the family moved to the "best part of the house," the backyard.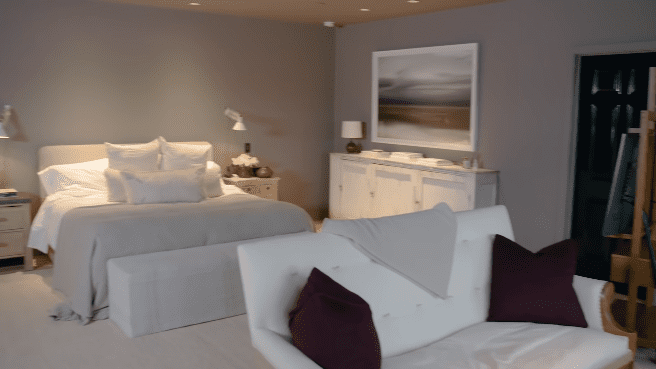 Saying that it is big is clearly an understatement. It features a swimming pool and a swing set, but they could easily build a guest house if they want to. The master bedroom is large, too.
From it, the actress and her producer husband have access to a balcony from where they can see the mountains and the backyard, so they can always keep an eye on their kids.
One of the most intriguing aspects of Alba's house is the master bathroom as it has two different sides – one for Warren and one for Alba – because she reportedly used to steal all the water.
All in all, Alba and Warren's Los Angeles home is cozy and very elegant, especially because of its French vibe. It is definitely a wonderful place for their kids to grow up, too.