Natasha Richardson Found Out That Her Father Was Bisexual at Age 11 — Facts about Him
"The Loneliness of the Long Distance Runner" filmmaker Tony Richardson joined his country's acting dynasty, the Redgraves, by marriage, but this ended quickly because of his many affairs.
Late Academy Award-winning English filmmaker and stage director Tony Richardson was a sort of young theater prodigy, heading two of Oxford's drama clubs by age 22, and conquering the big screen before his 40s.
But apart from his impressive career of several decades, Tony is well-known by the mainstream public for being the former husband of 83-year-old legendary English film and stage actress Vanessa Redgrave, with whom he shared two children.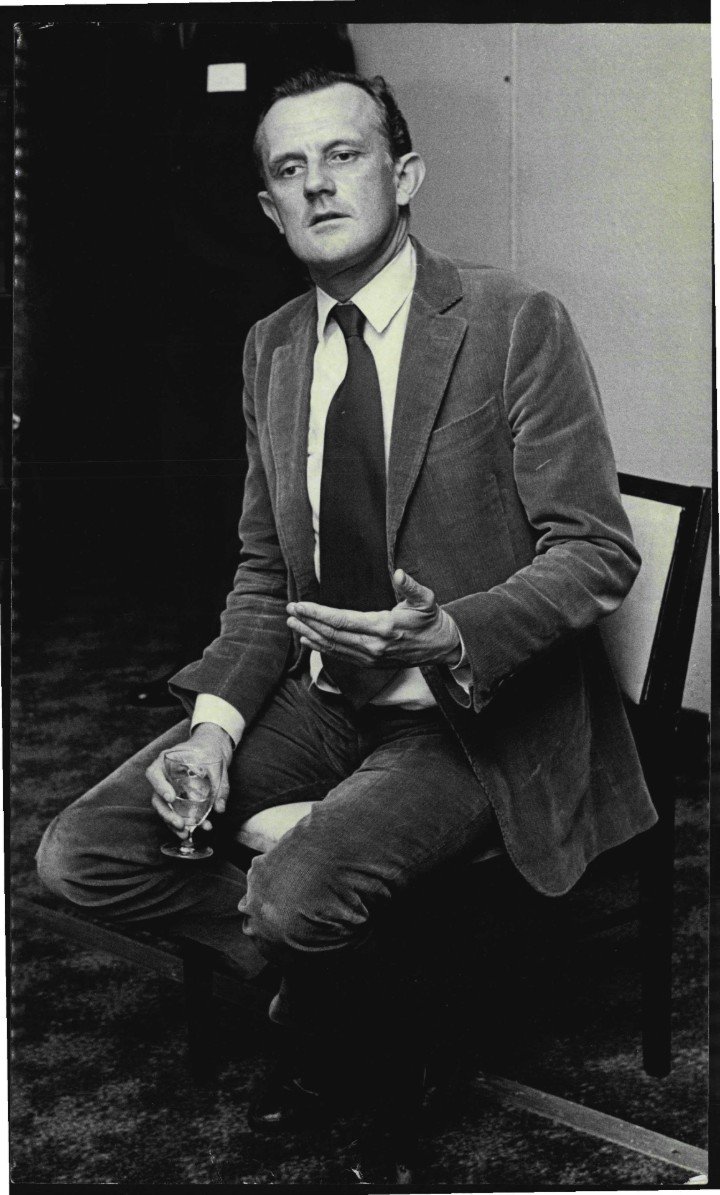 ARTISTIC CAREER
Tony started his artistic career early in his twenties when he left his lower-middle-class upbringing in Yorkshire to study at the prestigious Oxford University, where he immediately stood out because of his talent for theater.
As soon as he graduated, after having led both of the university's drama clubs, he co-founded the English Stage Company with veteran actor George Devine, cementing his reputation and legacy as a stage director early on.
As president of the Oxford University Dramatic Society, Tony directed classic plays like Henrik Ibsen's "Peer Gynt" and William Shakespeare's "King John," and the first professional play he produced was John Osborne's "Look Back in Anger."
#OnThisDay in 1991: producer and Academy Award-winning director Tony Richardson dies of AIDS complications at age 63.

In film, he directed over 30 pictures, winning Academy Awards for Best Director and Best Picture for 1963's "Tom Jones".

Learn more: https://t.co/qUSYaLfV74 pic.twitter.com/DaIYalzBlQ

— amfAR (@amfAR) November 12, 2017
In 1953, Tony started to work on television, directing TV movies, documentaries, and series, before debuting his first big-screen feature, "Look Back in Anger," in 1960. He ended up making more than 20 films in the course of 30 years.
In 1962, Tony was critically acclaimed and widely recognized as a film auteur with the drama film "The Loneliness of the Long Distance Runner," written by Allan Sillitoe, who adapted his own short story for the screen.
"Failure is not fatal; victory is not success" – Oscar-winning director Tony Richardson #bornonthisday pic.twitter.com/HWvUWkWx5n

— BFI (@BFI) June 4, 2015
Tony became better-known in the US after his 1963 comedy/adventure film "Tom Jones" earned four Academy Awards and two Golden Globes, including a Most Promising Newcomer Golden Globe for a young Albert Finney.
Impressively, Tony directed seven different actors in Oscar-nominated performances, including Finney, Laurence Olivier, Hugh Griffith, Dian Cilento, Edith Evans, Joyce Redman, and Jessica Lange, who won it in 1994.
A flirtatious farewell is a cause for concern in this short clip from Blue Sky - coming soon to BFI Blu-ray #BFIShop https://t.co/cO1ksMdbAi pic.twitter.com/6TR2glOnMD

— BFI (@BFI) December 23, 2020
MARRIAGE WITH VANESSA REDGRAVE
Tony and Vanessa's daughters, 55-year-old Joely Richardson and late Natasha Richardson (who died from injuries caused by a skiing accident in 2009 at age 45) grew up to become successful and famous actresses on their own.
Tony was only married to Vanessa for five years between 1962 and 1967, an important period of Tony's film career, when he won the Best Picture and Best Director Academy Awards in 1963 for the film "Tom Jones."
ROMANCE WITH JEANNE MOREAU
Being at the peak of his career, the period also saw Tony indulging in his desires and taking advantage of his celebrity status to pursue extramarital affairs, something that ended up in a divorce from Vanessa on the grounds of infidelity.
In 1966, Tony directed French actress Jeanne Moreau in the film "Mademoiselle," and he famously started an affair with Moreau, who was mentioned in Vanessa's divorce filing the following year.
SEXUAL ORIENTATION
The older of Tony and Vanessa's daughters, Natasha, was 11 years old when she learned that her brilliant and complicated father was a bisexual man, something she later admitted was hard to grasp at first.
Director Tony Richardson, born June 5. https://t.co/syYCRkwkLI pic.twitter.com/qTZx94rVbV

— Van Dyke Parks (@thevandykeparks) June 5, 2017
"I was 11 when I found out, and it was a shock, yes. Looking back, I can't think why it was so upsetting, but it soon ceased to be. I just loved my dad," Natasha told Independent back in 2003 when she turned 40.
In another interview with the Guardian around the same time, Natasha said she remained very close to her father until his passing in 1991. She described his death as a terrible loss for her, both personally and professionally.
Both Natasha and her younger sister Joely nursed their father when the filmmaker's AIDS symptoms became severe, and after he died from related illnesses, Natasha became an AIDS advocate.