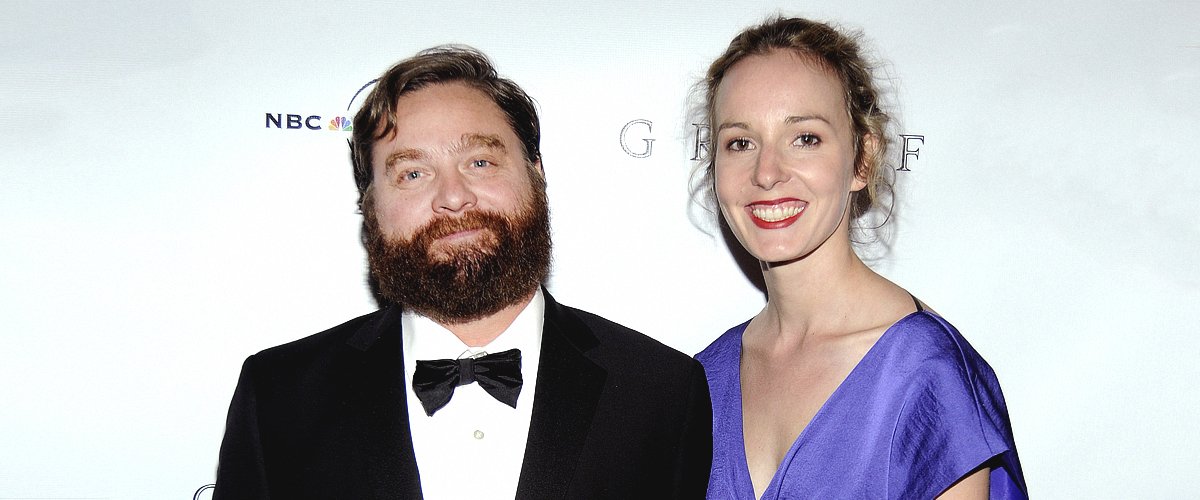 Getty Images
Zach Galifianakis Is the Doting Father of 2 Boys — inside the Actor's Personal Life
"The Hangover" star Zach Galifianakis is known for his on-and-off-screen wild and hilarious persona, but under that public disguise is a doting family man who loves being a father.
51-year-old actor and comedian Zach Galifianakis became a comedy superstar in Todd Phillips' iconic 2009 film "The Hangover," with his memorable portrayal of the hilarious Alan, who pretty much stole the show with his man-child antics.
Ever since then, Galifianakis has led a successful career that has kept him under the spotlight. But as outspoken and spontaneous as he is in his public appearances, he makes sure to keep his personal life private.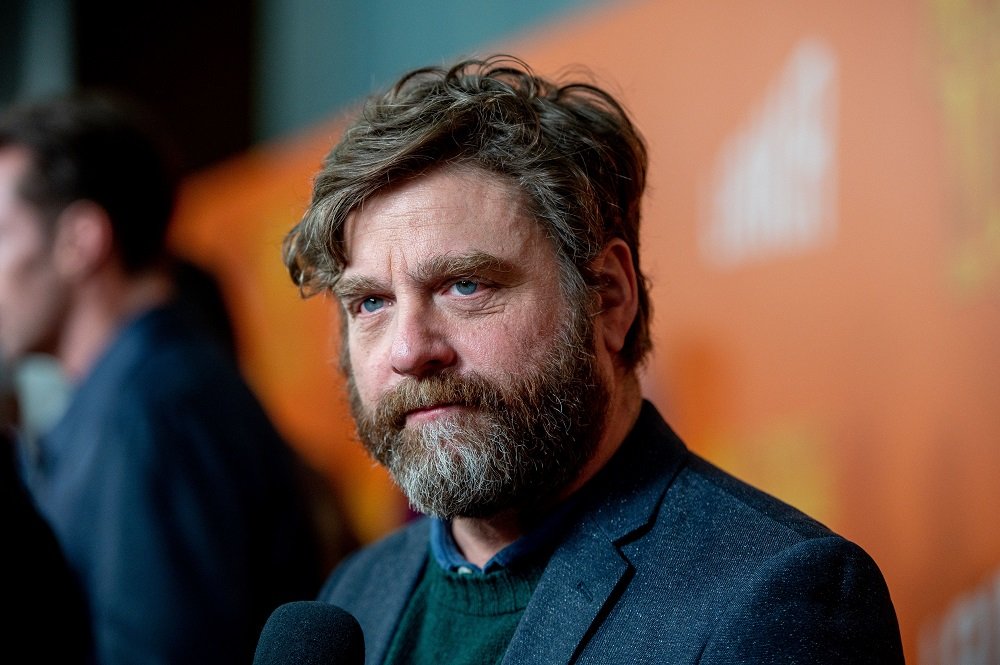 Zach Galifianakis attending the "Missing Link" New York Premiere at Regal Cinema Battery Park in New York City in April 2019. | Image: Getty Images.
While the actor loves to make jokes about being a father, one cannot always tell when he is telling the truth about it and when he is just being his old creative self, cultivated over years of work as a comedian before making it in Hollywood.
Married to his longtime girlfriend, Canadian-born Quinn Lundberg, the press only learned about their engagement one month before their wedding, which took place in August 2012.
NEWS OF THEIR ENGAGEMENT
It was the celebrity news portal Celebuzz which first reported on the news of Galifianakis' engagement with Quinn, the vice-president and co-founder of the community-oriented online forum Growing Voices.
According to the news outlet, Galifianakis displayed his lesser-known talent as an artist by illustrating the wedding invitations, reportedly drawing himself as a little troll while depicting his bride as a princess.
Celebuzz tracked down the couple's gift list for the wedding (they registered it under Quinn's birth name Mary and Galifianakis' alias Paul Dummy), and it shows the balance between their personalities.
The only two items on Galifianakis and Quinn's wedding gift list were apparently two sets of sheets (which clearly sounds like a joke by the groom) and donations to Growing Voices.
BECOMING PARENTS
Galifianakis and Quinn became father and mother when they welcomed their firstborn in 2013. The actor chose to keep the gender of their child private for a full year before revealing he had a boy on the "Tonight Show Starring Jimmy Fallon."
"We don't wanna find out until it's 16. We just call it 'It' right now. No, we haven't named it yet. It has a number right now," Galifianakis replied when he was asked about his child earlier.
In December 2016, the media found out that the couple had welcomed a second child early in November. The baby's name was revealed to be Rufus Emmanuel Lundberg, but their firstborn's name remains concealed from the public.
Galifianakis once shared that he never talks about his work as an actor with his wife and children, so, at least during the first few years of his and Quinn's two sons, they weren't aware of their father's fame.
While Galifianakis' job means he has to live in Los Angeles, he has expressed the desire to raise his children in the country, where they could be raised away from videogames and electronics.
HIS WIFE QUINN LUNDBERG
Quinn is even more private than her famous husband, having the advantage of not being in the entertainment business, at least not anymore, considering her background as a professional dancer.
Quinn and Galifianakis dated for a while before getting married, but it is not clear how they came to know each other. Quinn is from Canada, and she is an influential entrepreneur that manages her charity, located in Vancouver.
Her Growing Voices organization focuses on sustainable projects carried out by communities with the assistance of several non-profits that collaborate to fix different issues.
Quinn's dream of making a positive impact in the world has taken her as far as Malawi, in East Africa, where she worked on creating a community center. She is also an outspoken advocate against domestic violence.
There is continuity between her previous occupation as a dancer and her current charity efforts. It was reportedly, while performing for Canadian troops in Bosnia as a dancer, that she first felt inspired to make a lasting difference in the world.
Please fill in your e-mail so we can share with you our top stories!