Magic Johnson's Son EJ Looks Elegant in a Red Mini Dress and Fur Scarf — See Photos
Former basketball player Magic Johnson's 28-year-old son, EJ, recently stunned his fans and followers on Instagram while wearing a red dress and a chic scarf.
For avid fans and followers of former basketball player Magic Johnson's 28-year-old son, EJ, they all know how fabulous and ever-elegant his style is. In a recent post on his Instagram story, the 28-year-old was all dressed up. He wrote:
"@deleontequila @diddy #deleontequila #dedicated #ad."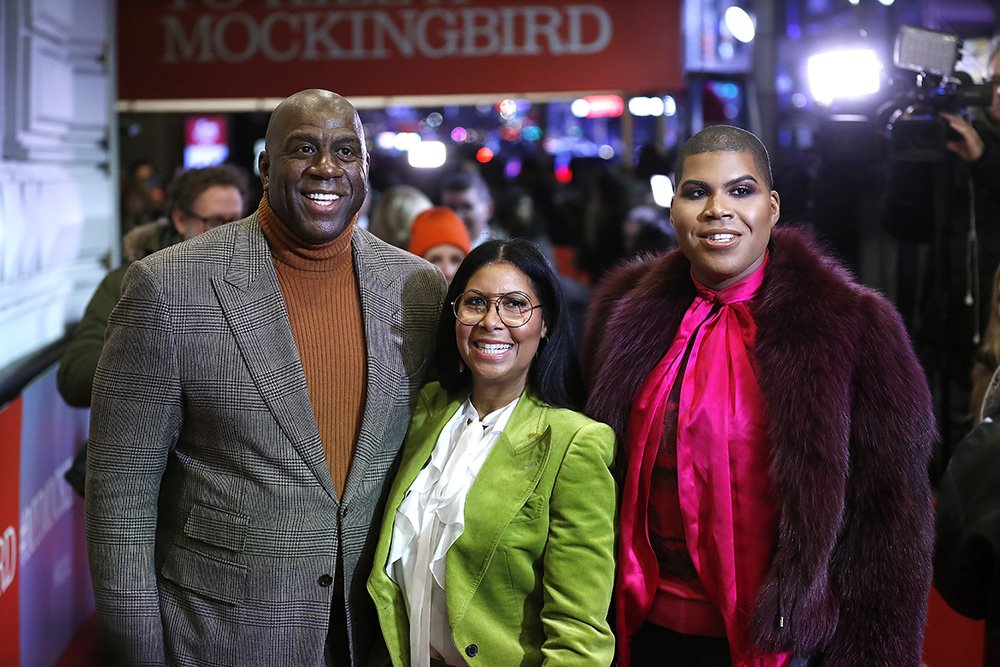 The video EJ shared on his Instagram story was a collaboration ad for a tequila brand, and he absolutely killed it. The clip showed him talking all about the brand as he had two bottles of tequila right beside him.
Looking as stunning as always, the basketball legend's son looked captivating in a small red dress that clung to his body very tightly. The long-sleeved off-shoulder outfit bared his neckline.
To keep things as minimal as possible, EJ looked for a simple two-layered pearl necklace to accessorize his chic look. He also included a slender bracelet on one waist.
To bump things up a notch with the elegant and regal tone of the outfit, EJ added a chunky fur scarf to the mix. The stylishness and beauty radiating from him were unbeaten.
EJ officially revealed that he is gay in 2013 after he turned 21.
The stunning and stylish EJ never hesitates to flaunt his style, and his followers and fans are no strangers to him showing up in the best outfits. The fashion connoisseur celebrated his 28th birthday earlier this year, on June 4.
There was no one more excited to celebrate EJ's birthday than his famous and legendary dad. Magic hurried off to Instagram with an awesome picture of EJ and a sweet tribute which read:
"Happy birthday to my amazing son EJ! I love how you touch the world. Continue to let your light shine! I love you!"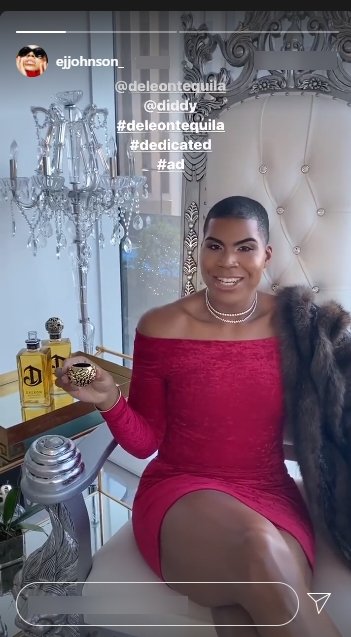 Magic, who also turned 61 in August, shares a very special relationship with his son, especially with how EJ came out to him. During an appearance on "Red Table Talk," EJ and his mom, Cookie, revealed how he came out to his dad.
Cookie revealed that Magic had been insensitive at first and said all the things that came to him at the moment. She said that she knew how hurtful his words must have been to EJ, then-thirteen, and sat her husband down to talk to him.
EJ then shared that his father came to him the next day, and they talked things out. Fans were surprised to find out that Magic, who loves to project his hyper-masculinity, cried profusely as he and his son hugged it out.
EJ officially revealed that he is gay in 2013 after he turned 21. In 2019, he admitted that Caitlyn Jenner's highly-publicized transition from male to female got him intrigued, but he clarified that he was comfortable in his body and did not feel the need to transition.
It is more than obvious that this beautiful 28-year-old is beyond comfortable in his body because he certainly knows how to rock it!