Demi Moore's Fans Worry Her Dogs Are Cold in a New Family Photo She Shared
Star actress Demi Moore's recent media update piqued fans' concerns for her little dogs after showing off a snapshot of her and her family enjoying a snow day.
Demi Moore's fans were not so delighted about her recent Instagram post after she and her family members spent some precious moments together during a family snow day.
In the photo, everyone dressed prepared for the weather in protective snow garbs and winter coats while two little family members seemed to be left out of winter ensembles.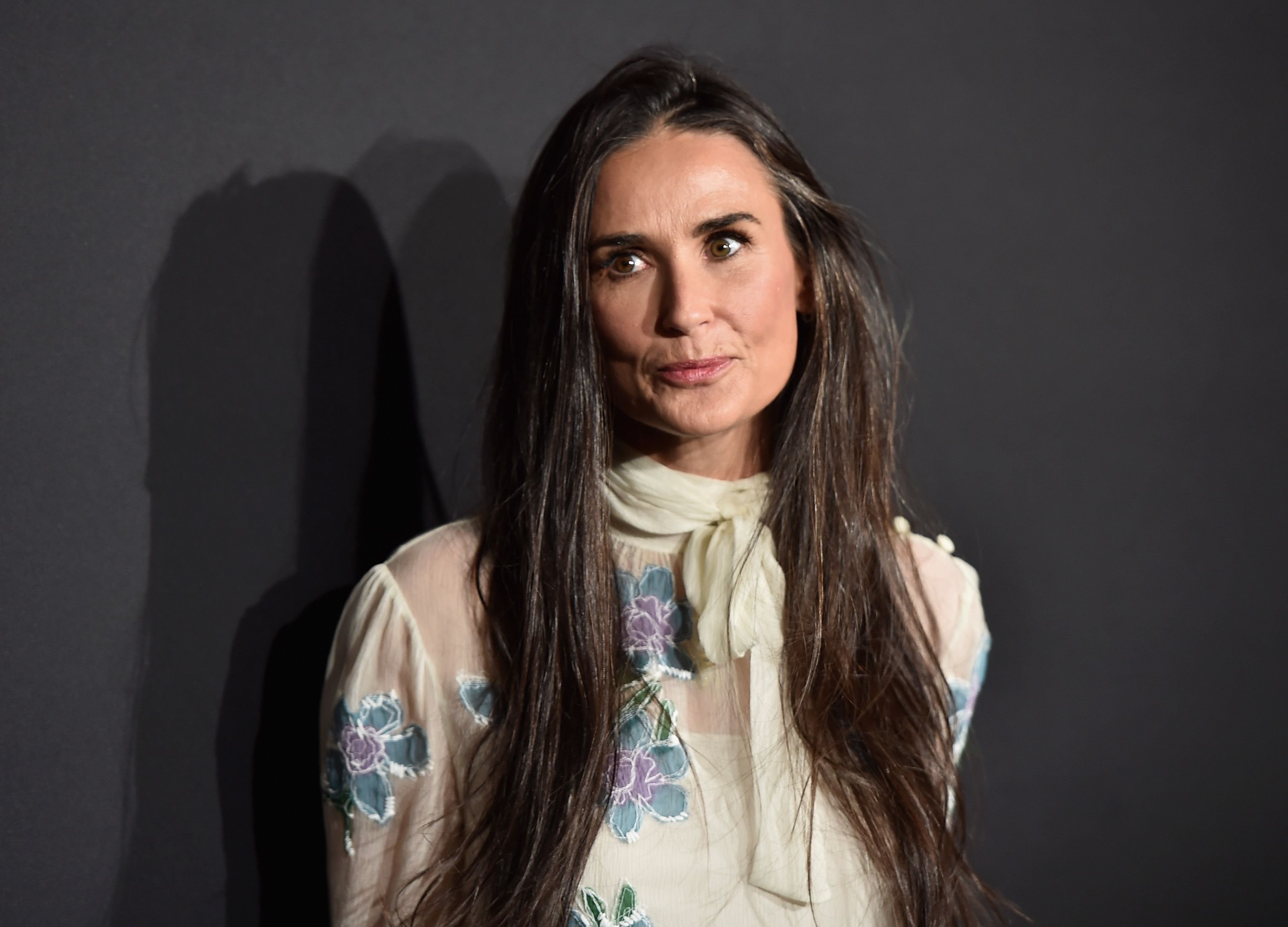 The two in question were Moore's dogs who looked to be seeking attention while others posed and smiled for the camera. Moore was on the left corner of the snapshot while packed snow was on both sides. 
Amid the quarantine period, Moore and her family enjoyed blissful bonding moments.
While the "GI Jane" actress rocked a lengthy back coat, a head warmer, and a pair of clear shades, one of the little dogs leaned on her reaching out as though it needed a cuddle. Moore wrote in her caption:
"Family snow day"

Many fans enjoyed seeing her family indulge in a refreshing moment, but they were also concerned about the dogs. One follower noted that the pooches needed protective clothing while another beckoned on the actress to pick up her dog.
Fans might have pointed out the issue with the pets in Moore's family picture, but it is no doubt that the Hollywood legend's family members are adept dog lovers, judging from the number of dogs they have.

Moore's large family consists of twelve dogs. Three belong to her 26-year-old daughter Tallulah, while Moore's other daughter, Rumer, owns two. Once speaking about her love for Canines, Tallulah gushed about her pets: 
"I'm dog-obsessed… My greatest joy in life is contacting a rescue or a breeder and basically chatting through the details to get someone a dog or cat or whatever animal."
Amid the quarantine period, Moore and her family enjoyed blissful bonding moments as they all got to spend more time with their pooches. In one of the "Striptease" actress's media uploads, she posed with Tallulah's tiny dog, Cowboy.
The adorable pair made for a hilarious view as they enjoyed each other's company. The star mom sweetly placed Cowboy in her hair while she gave a goofy look and pulled at fans' heartstrings.
In March, the star showed her loving nature after sharing the touching story of two puppies she rescued. Although the pets now have new owners, they temporarily stayed at Moore's home.
The Hollywood icon noted tang she had found them dumped in a bin when she did not hesitate to take them into her home. After a little time of fostering them, the pups were lucky to get new loving owners.