Meet Anne Lowe — First Black Famous Fashion Designer Who Created Jackie Kennedy's Wedding Dress
Ann Lowe was a famous Black fashion designer who made dresses for well-known people of her time, including Jackie Kennedy's wedding dress.
Jackie Kennedy's wedding dress made a mark on American wedding fashions, and it was Anne Lowe, a Black fashion designer who made the look.
Judith Guile, who worked with the fashion designer in 1960, spoke to Sharon Herman about Lowe on a BBC podcast called "Witness History" earlier this year.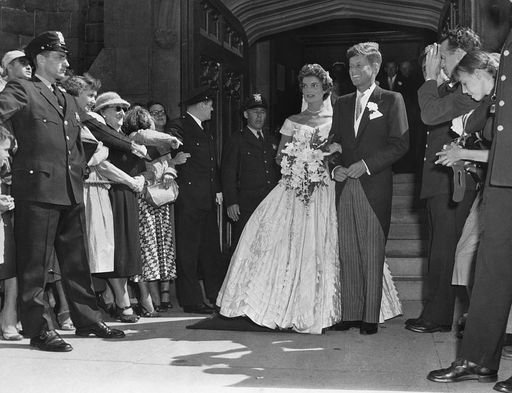 She had been a model at the time but had wanted to be a dressmaker and had gone to Lowe's store to ask if she could learn under her.
Lowe had agreed. Guile shared that the dressmaker made clothes for society elite, such as the Du Ponts, and that she didn't need any charm to sell her creations,
"She wasn't the sort of person that would bend over backward, or charmed to make them buy her clothes. She didn't need to do that"
Ann Lowe was a fashion pioneer, creating designs for leading stores like Neiman Marcus and Saks. She designed the wedding dress Jacqueline Bouvier wore for her marriage to Sen. John F. Kennedy, 67 years ago today. Her clothing is in the collections of the Smithsonian and the Met. pic.twitter.com/dsPhZ8bYug

— MSI Chicago (@msichicago) September 12, 2020
Lowe had been selective of her clients. She had not been interested in making clothes for "cafe society or social climbers." Only the most elite of people deserved her efforts.
She had done almost anything for her clients. After a flood had destroyed the Kennedy dress 10 days before it was needed, she and her team worked long hours to remake it. She had not told the family and covered the costs herself.
Lowe had remained the anonymous dressmaker of Kennedy's famous dress.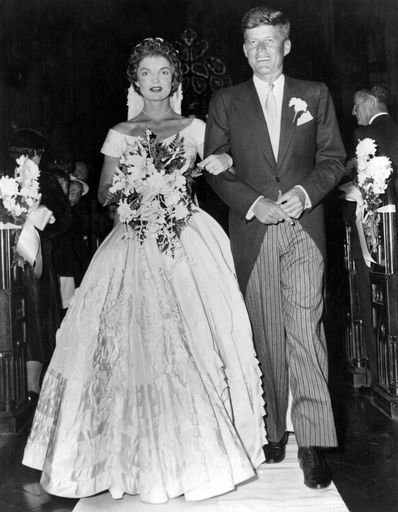 She was born in Clayton, Alabama, in 1898. Her grandmother and her mom had run an exclusive dressmaking business, so she learned the craft at a young age.
Lowe had attended New York's S.T. Taylor Design School, and after graduating, she had opened her own storefront in Harlem, called Ann Lowe Gowns, and quickly became New York's best-kept secret. 
Did you know African American fashion designer, Ann Lowe, designed Jacqueline Bouvier's wedding dress when she married John F. Kennedy in 1953? #BlackHistoryMonth #PowerInOurVoice #DST105 pic.twitter.com/pWnv0KDzf2

— dstinc1913 (@dstinc1913) February 9, 2018
At only 16, she took over the business because her mother had died. Elizabeth Way from The Museum at FIT had said this about the Fashion designer:
"She had been working in dressmaking since she was a little girl, so she really had decades of experience. " 
The Kennedys' 1953 wedding had been called one of the most beautiful society weddings of all time. 8 years after the wedding, John F. Kennedy would become the 35th President of the United States.
Ann Lowe, the 1st major African American fashion designer, designed Jacqueline Bouvier's wedding dress in 1953. Although the dress, made of 50 yards of silk taffeta, was described in a New York Times article about the wedding, she was not credited for her work. #BlackHistoryMonth pic.twitter.com/0BYadOrSJt

— JFK Library (@JFKLibrary) February 15, 2019
The dress had been made from ivory silk taffeta, with a full skirt made from about 50 yards of fabric. It featured a portrait neckline, and she wore her grandmother's heirloom rose point lace veil.
Lowe remained the anonymous dressmaker of Kennedy's famous dress, and actress Olivia De Havilland's Oscar grown in 1947, in which she won the Best Actress of the year, did not have Lowe's name on the label either. Lowe died in February 1981.