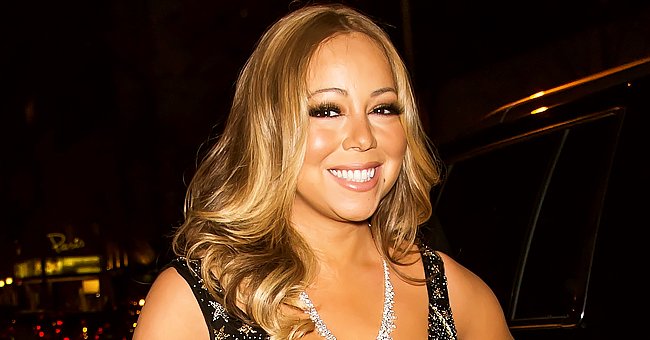 Getty Images
Mariah Carey Poses with Look-Alike Curly-Haired Twin Son in Matching Pajamas
In a recent wholesome picture on her Instagram feed, American singer and songwriter Mariah Carey and her look-alike twin son Moroccan Scott were seen posing in matching red pajamas.
Mariah Carey has all the love to give her beautiful twin children Monroe and Moroccan. Over the years, the proud mother has never failed to shower them with affection, as seen in several posts on her social media accounts.
She has also made it clear that she is a hands-on mother as she never fails to show off their unbreakable bond. In the most recent photo on her Instagram feed, the 50-year-old once again showed just how deep that connection ran.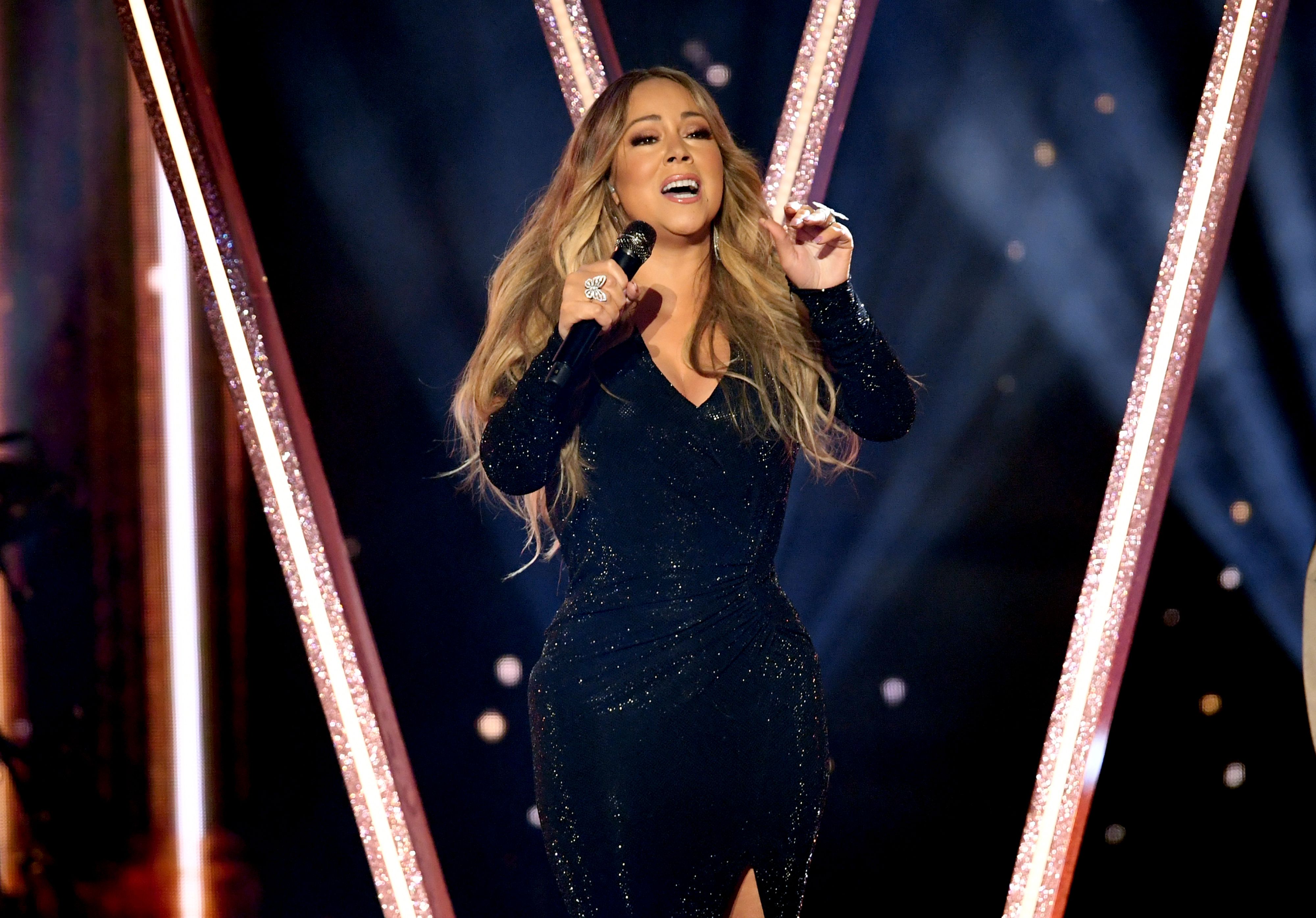 Mariah Carey performs onstage at the 2019 Billboard Music Awards at the MGM Grand Garden Arena on May 01, 2019. | Photo: Getty Images
The picture was a wholesome snapshot of the mother and her adorable look-alike Moroccan having a swell time together. They were also both clad in matching pajamas as they posed for the camera.
The singer had on black and red checkered pajamas, a red winter coat, and fluffy red snow boots. She had on huge black sunshades, and her signature blonde locks were packed into a messy bun with some strands falling to her face.
9-year-old Moroccan wore matching full pajamas and fully leaned against the smiling Carey with a comical look on his face. His dark curls beautifully framed his face, and some locks fell to his forehead in bangs.
The photo was taken outside, on what appeared to be their tiled terrace, and they were surrounded by dried plants and melting snow. There was also a bulbous metal decoration not too far from where they stood, adding to the photo's beauty.
The biracial singer recently revealed that he was bullied by a white supremacist who was supposed to be his friend.
The post comes a few days after Carey posted a wholesome video of her and her twins going on a fun family Christmas road trip from Los Angeles to Aspen, Colorado, to commemorate the festive season.
In a 2-bedroom luxury Outdoorsy Prevost Winter Wonderland RV, the family traveled through Rainbow Basin, Mojave National Preserve, Red Rock Canyon, and many more notable tourist sites before arriving at their destination.
It is clear that the singer has a knack for always having a good time because it is easy to remember when she and her ex-husband Nick Cannon threw a sweet bash for the twins during their 8th birthday last year.
The proud parents did not stop there as they also took to their Instagram feeds to post wholesome photos followed by touching tributes in which they gushed about their undying love for the adorable pair.
With such iconic parents, it is no surprise that the kids are taking after them in different ways. While Monroe has proved to be a fashionista, Moroccan seems to be chasing after his mother's diva status with his passion for attention, as seen in many videos posted by Carey.
The little boy has, however, had a few rough encounters with racism and discrimination. The biracial singer recently revealed that he was bullied by a white supremacist who was supposed to be his friend.
Carey later added that she was trying to sensitize her kids about racism to give them a greater understanding, and ultimately a greater reservoir with which to deal with the situation itself.
Please fill in your e-mail so we can share with you our top stories!