Keshia Knight Pulliam Smiles Brightly While Posing with Her Look-Alike Mom and Fans Are in Awe
Actress Keshia Knight-Pulliam shared a picture of herself and her mother, showing their striking resemblance and drawing many comments from her fans. 
On Wednesday, actress Keshia Knight-Pulliam shared a picture showing her and her mother, Denise Pulliam, after they cast their votes at the Georgia Senatorial elections. 
In the snapshot, Keshia wore a black hoodie and blue face cap which covered her hair. Posing beside the smiling actress was her mother who also wore a black hoodie.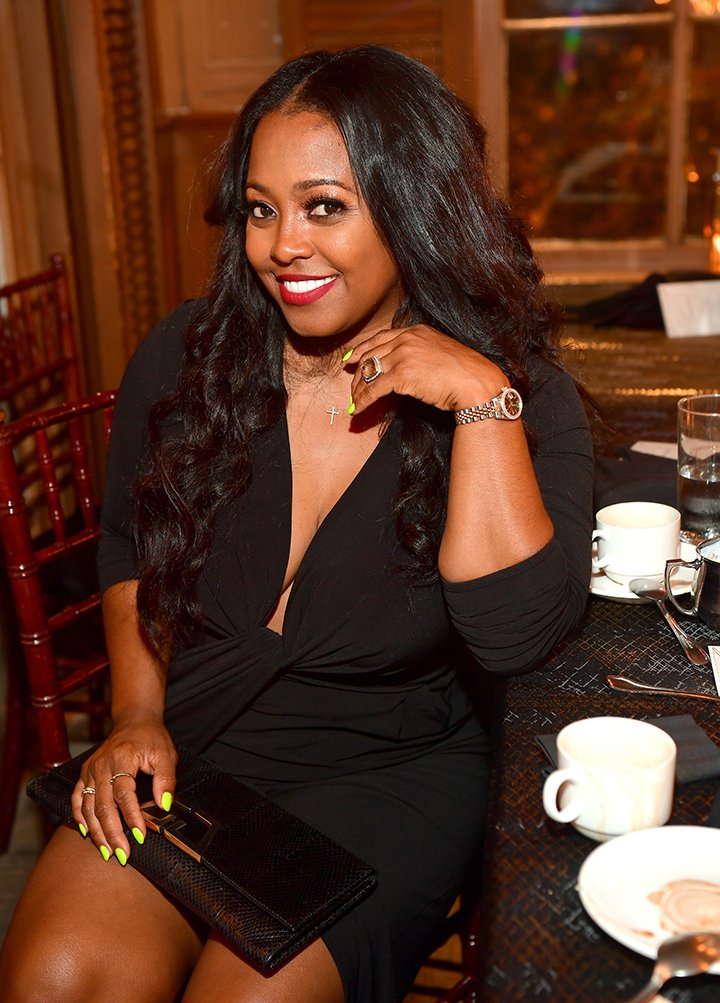 Denise accessorized her look with a brown floral shawl which she wore around her neck. She also wore eyeglasses and smiled as she posed, placing her left hand on her chest and making the No.1 sign with her right hand. 
In the caption to the post, Keshia told her fans that she and her mother just voted and asked them if they did. Many of her fans who commented raved about her and Denise's striking resemblance.  One fan said the picture is beautiful, another described it as awesome.
A third fan said Denise is very beautiful and that Keshia looked like her three-year-old daughter, Ella Grace. Another fan noted that Keshia has her mother's smile, while a fifth fan said mother and daughter are twins. 
Keshia revealed in a chat with ET that the 3-year-old knows she is an actress and talks to her about acting.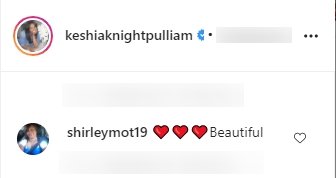 Keshia shares a close bond with her mother, who also enjoys a loving relationship with her granddaughter, Ella. Last year, Denise, Keshia, and Ella visited Niagara Falls. 
Keshia shared a picture of them, showing the resemblance they share. On March 4, Keshia celebrated her mother's birthday with a loving tribute to her. She shared three pictures of Denise and her family, captioning: 
"Happy Birthday to the World's BEST Mom & Gaga!!!! I know I'm bias, but my mom really is the most amazing mom in the world. ??‍♀️ WE LOVE YOU."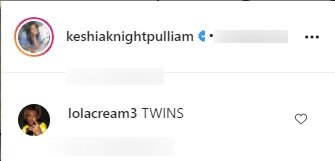 Keshia grew up right in front of the world while playing Rudy Huxtable, Cliff and Clair Huxtable's youngest daughter, in the famous television series, "The Cosby Show." 
Ella may be bracing up to follow in her mom's footsteps as Keshia revealed in a chat with ET that the 3-year-old knows she is an actress and talks to her about acting, asking if she can be an actress when she grows up. 
Keshia shares Ella with her ex-husband, Ed Hartwell, who she divorced in July 2016 after seven months of marriage. The actress has moved on from that episode and found love again. 
Last week, she and actor Brad James announced their engagement. The engagement news came a year after they met while on the set of the television film, "Pride & Prejudice: Atlanta."