See Miranda Lambert's Happy Place for the Holidays as She Poses in a Western Look
Miranda Lambert shared a video of herself showing off her "happy place" recently, much to her fans' delight. The country star posed on a horse, dressed in a Western look.
Miranda Lambert uploaded a video on TikTok using her hit song, "Tequila Does," as background music. In the clip, she can be seen riding a horse with a hat and western attire.
Lambert captioned the clip with "Happy place for the holidays!!!" She added the hashtag #gypsyvanner #happyholidays #westernfashion to the heartwarming post.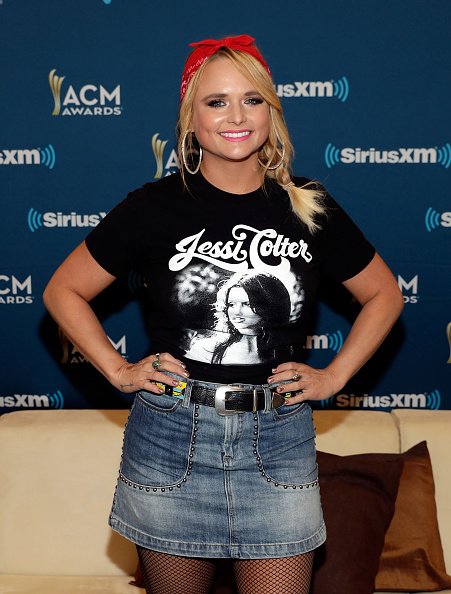 As of this writing, the video received more than 27,300 likes. Numerous fans also added their thoughts through comments. One person wrote: "I am living for all these horse posts!"
Lambert, who launched her career in 2001 with her own self-titled album, also took to Instagram Stories to post a photo of herself with her other horse.
Before posting these adorable pictures, Lambert shared three of her favorite things on Instagram while showing off her fabulous legs. Lambert wore a short dress with slinky spaghetti straps.
Lambert completed the look with a gold pair of booties. Opting for minimal makeup, she styled her blond locks down in loose waves. In the photo, the star appears taking a break while sitting on a chair.
The photo also features her husband, former NYPD officer Brandon McLoughlin, who wore a white T-shirt, a pair of jeans, and cowboy boots for the photoshoot.
McLoughlin appeared in Lambert's music video for "Settling Down."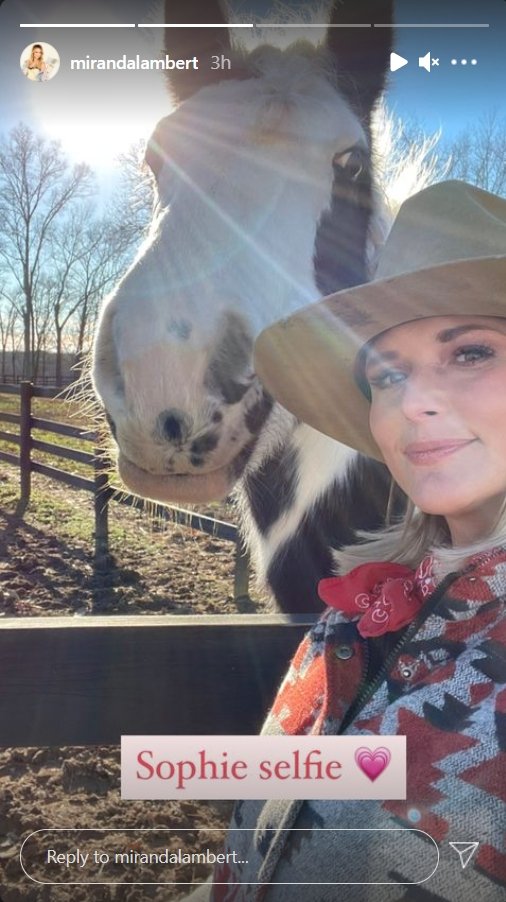 In the picture, McLoughlin can be seen standing with Lambert's beloved Gypsy Vanners. The adorable horse received a little scratch on its forehead from McLoughlin.
"My three favorite things. #hubby #gypsyvanner #goldbooties," Lambert, who has been honored by the Grammy Awards and the Academy of Country Music Awards, captioned the photo.
Lambert and McLoughlin exchanged their wedding vows in January 2019. They met two months earlier on the set of "Good Morning America," where McLoughlin was working security.
McLoughlin appeared in Lambert's music video for "Settling Down." After the video was released, Lambert said he was included because he's charming and that she needed a partner in the video.
Lambert remarked in an interview that it was a dream come true to dress up and ride her horse for the music video. According to the singer, she got to gallop along with her horse through the fields.
Lambert's previous marriage to country singer Blake Shelton lasted from 2011 to 2015. In October, Shelton and Gwen Stefani announced their engagement after dating for five years.