Mike Epps Pens a Heartbreaking Post on Instagram as He Mourns the Death of His Mother
This year's holiday season became a sad one for Mike Epps. The acclaimed comedian penned a heartbreaking post on social media after his beloved mother, Mary Reed, passed away a few days before Christmas.
Mike Epps, one of the most celebrated stand-up comedians in the entertainment industry, has suffered a painful loss in his family- the death of his mother, Mary Reed.
The 50-year-old "Next Friday" star took to Instagram to share a heartbreaking tribute for his mother, one of the people he had grown close with. However, he didn't reveal the reason behind his mother's death.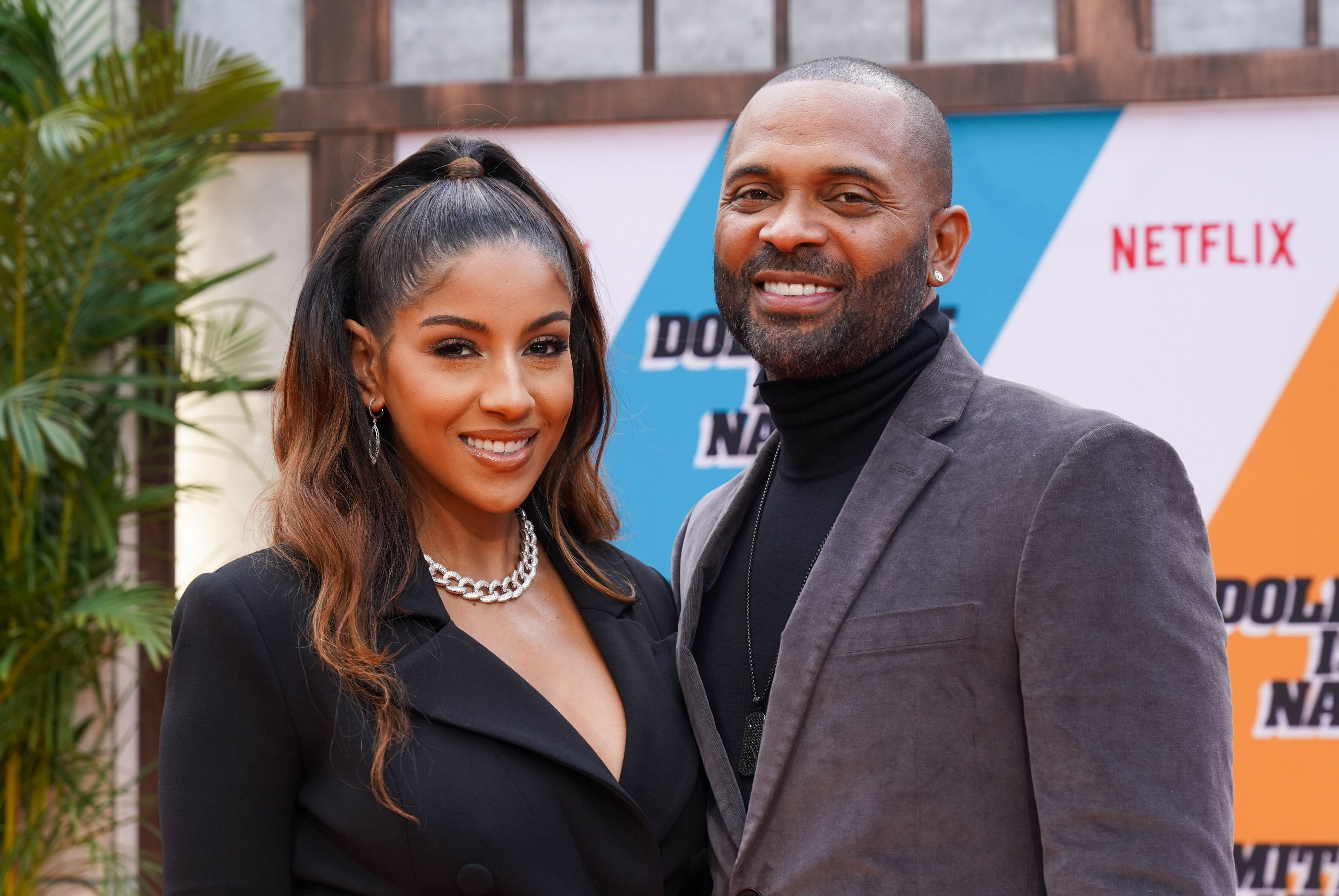 MEMORIES FOR KEEPS
Epps, who has been mourning Reed's death, expressed words of gratitude for his mother in his post on December 27. He thanked herr for the life lessons she gave to him. 
He posted an old picture of himself embracing his mother. The comedy actor wrote that the children and the rest of the family love Reed so much as they shared good times with her. He added:
"we had good times with her this is not a good bye it's a We will see you later ?? (sic)"
CONDOLENCES FLOWED
Many fans sent their condolences to the "Friday After Next" star. Some celebrities and fellow stand-up comedians expressed their condolences as well. 
Stephen Bishop wrote his sincerest condolences to Epps while Gary Owen felt sorry about Epps' loss. Comedian-actor and writer Cedric The Entertainer wrote, "Blessings Bro. Condolences for real."
Epps's mother reportedly may have died before Christmas Day. Comedian Rickey Smiley earlier expressed his condolences to Epps through his Joy 105 radio show last December 22.
More actors joined in the comment section, including "The Fresh Prince of Bel-Air'" alum Nia Long. The actress expressed that she and her family are praying for Epps and his family. 
Before his mother's passing, Epps had earlier introduced the latest addition in his family with Kyra Robinson. The couple welcomed their daughter, Indiana Rose on March 12.
Another iconic figure in the music industry had also passed away during the holiday season.
LOVE FOR THE SECOND TIME
After their 2018 engagement, Epps married Robinson in Los Angeles in June 2019, which was witnessed by his mother and his eight brothers. Epps and the OWN TV producer met and became a couple after he divorced Mechelle McCain.
Epps was previously married to McCain in 2006 and they share two daughters, Mariah and Maddie. The former pair parted ways and called quits in 2017.
Another iconic figure in the music industry had also passed away during the holiday season. John "Ecstasy" Fletcher, one of the founding members of the rap group Whodini, died recently. The veteran rapper was 56.
Musician and Roots frontman Questlove broke the news of Ecstasy's death on Instagram. Many rappers, including actor and rapper LL Cool J, paid their respects to the legendary rap star.