Prince Harry and Prince William Were Told Not to Cry – Look Back at Princess Diana's Funeral
Princess Diana's funeral in 1997 had a heartwrenching procession which included young Princes William and Harry. But details behind the somber occasion would only surface later; let's have a look.
Seven days following her tragic death in Paris, France, the royal family held a public royal funeral for the People's Princess on September 6, 2007, at Westminster Abbey.
Although it wasn't an official state funeral, millions watched the heartbreaking procession, unaware of the events that occurred behind the royal scenes.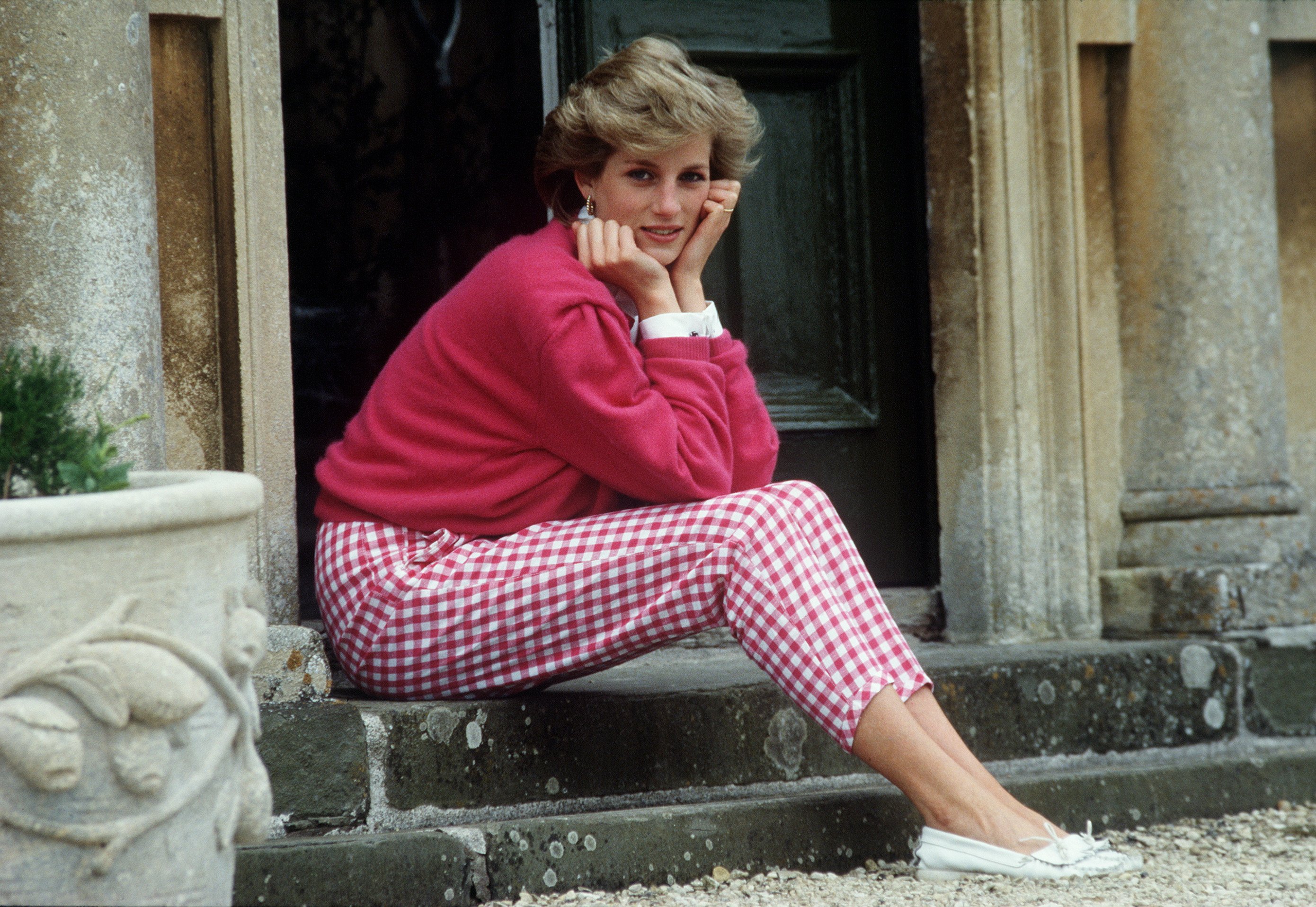 PRIVATE WENT PUBLIC
Initially, the royal family planned on holding a private funeral for Princess Diana, whose popularity among the public eventually led to Prince Charles insisting that her funeral be made public.
Following the public funeral at Westminster Abbey, watched by an estimated 2.5 billion people worldwide, Princess Diana's coffin was taken to her family home, Althorp, for burial.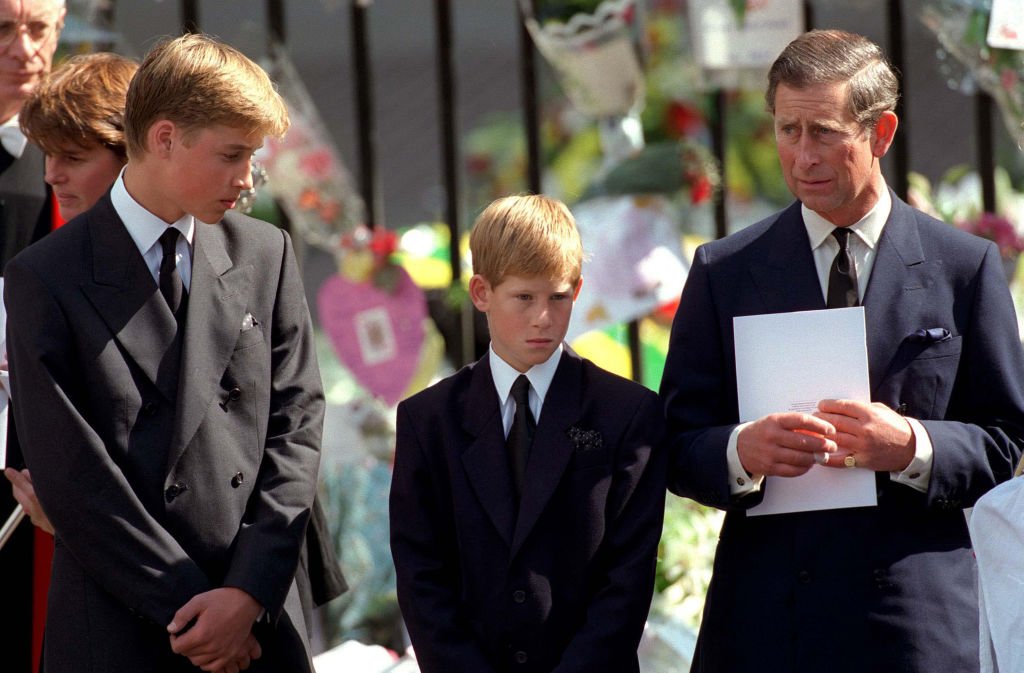 A FIRST FOR THE QUEEN
Queen Elizabeth II reserved any official statement about Princess Diana's death until shortly before her funeral when she returned to London following a stay at Balmoral. 
It marked the first time Queen Elizabeth II put family before duty, as she privately spent the time at Balmoral with the two heartbroken young princes. Even so, she later got criticized for not mourning publically.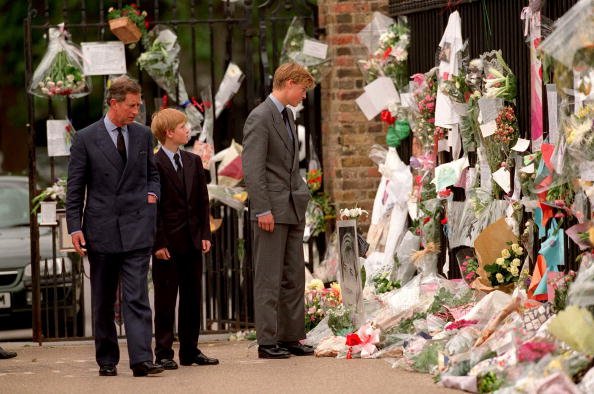 THE PROCESSION
Princes William and Harry were barely teenagers when their mother died, but as royals, they had obligations to fulfill, even though they were hesitant at first.
The two distraught brothers didn't want to walk behind their mother's coffin, but in the end, they agreed when their grandfather, Prince Philip, promised to walk with them.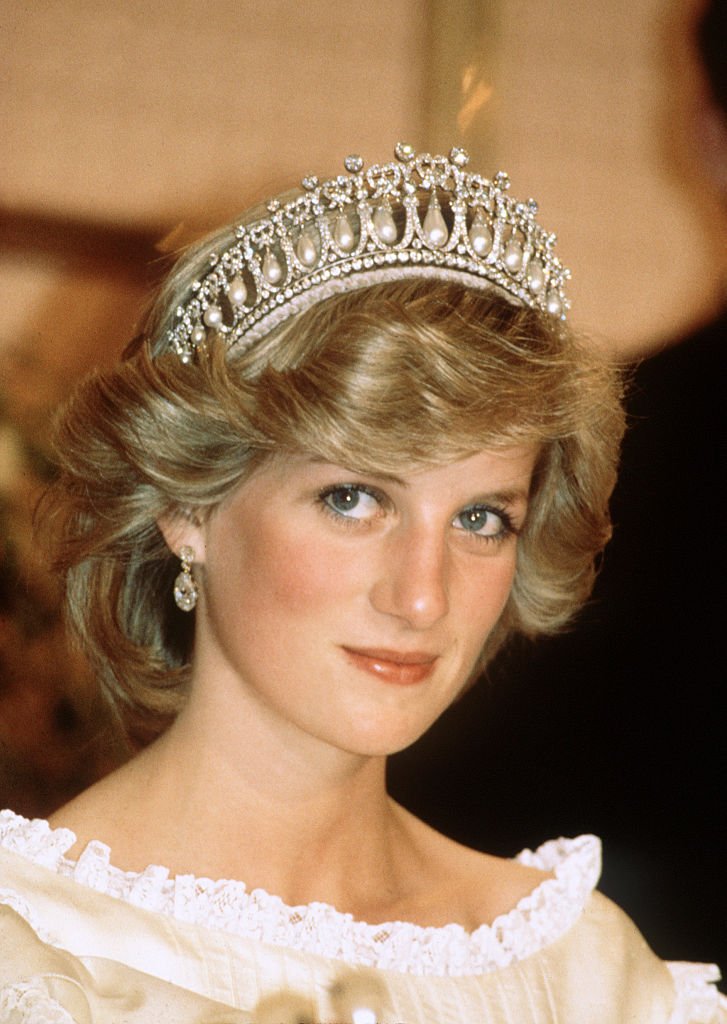 NO CRYING
It is customary of the royals to keep their emotions private in public, and Prince Charles supposedly made sure that Princess Diana's funeral would be no exception. 
Before the 1hr 47min journey from Kensington Palace to Westminster Abbey, Prince Charles allegedly instructed a sobbing Prince Harry to pull himself together. "You don't cry; you walk," he said.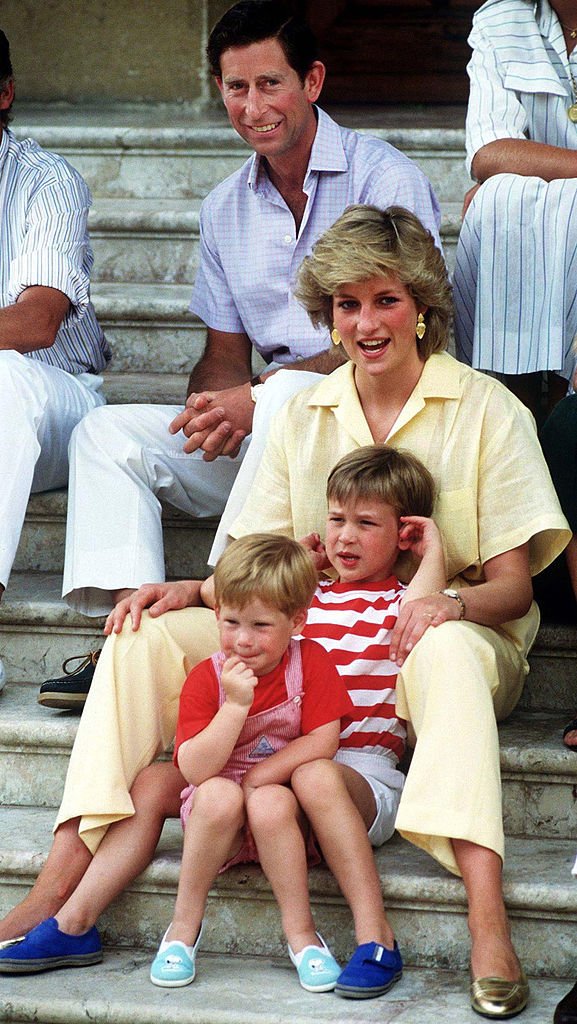 THE CONTROVERSIAL EULOGY
Throughout the procession, Prince Harry and Prince William kept their composure alongside Prince Philip and Princess Diana's brother, Charles Spencer, who later called the experience "horrifying."
However, once they arrived and the funeral began, Charles Spencer's eulogy shined another light on proceedings, as he criticized the UK press and the royal family for the way they treated Princess Diana.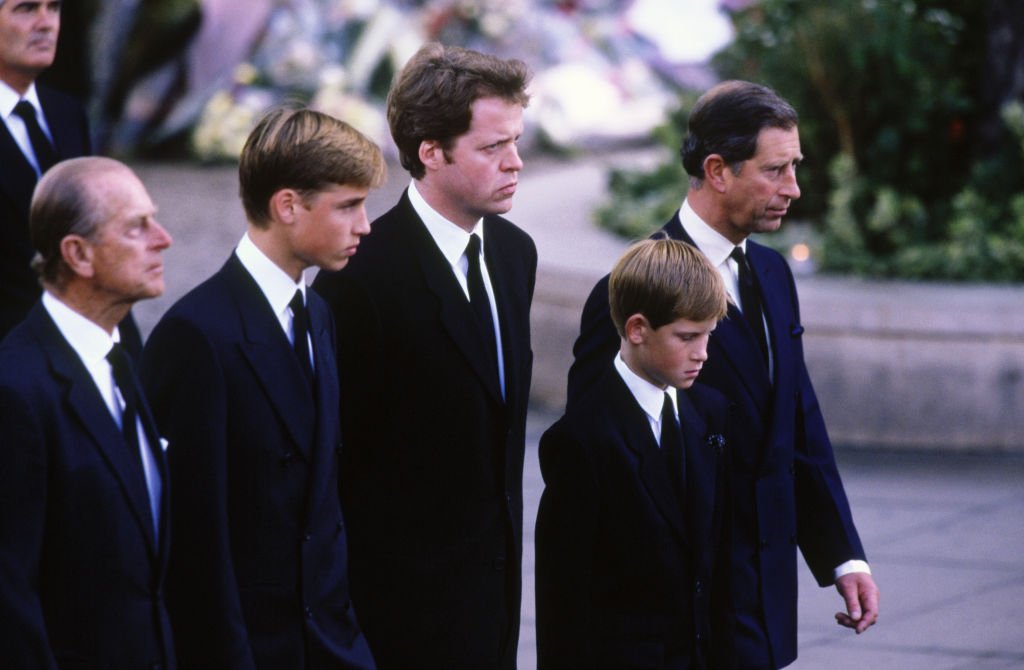 Charles Spencer, who is also Queen Elizabeth II's godson, currently lives with his third wife, Countess Karen Spencer, whom he married in 2011.
As the father of seven children, Spencer experienced a difficult childhood himself, as his mother left him at the age of two, followed by his loveless days in boarding school from age eight.