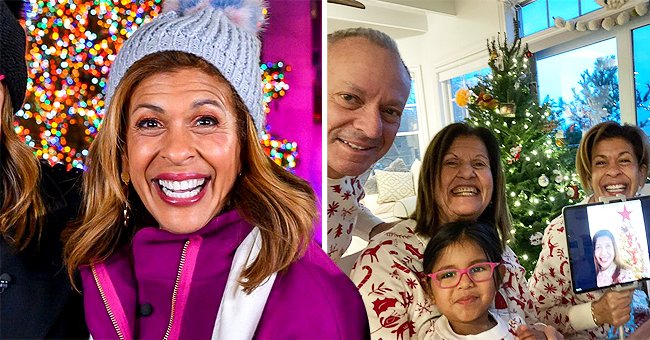 Getty Images
'Today' Co-host Hoda Kotb Shares a Sweet Christmas Photo of Her Happy Family
The co-host of "Today", Hoda Kotb shares a sweet Christmas family photo in matching red and white pajamas. Kotb expressed sadness at not being able to physically be with her family as a result of the Coronavirus Pandemic.
Hoda Kotb, the co-host of "Today" posed a selfie including her family members wearing matching red and pajamas for Christmas.
Kotb wore the biggest smile while on a video call with her sister, Hala. She was flanked by her mom, Sameha, and daughter Hope Catherine (1). Also in the pic are Kotb's daughter Haley Joy (3) and fiance Joel Schiffman 962).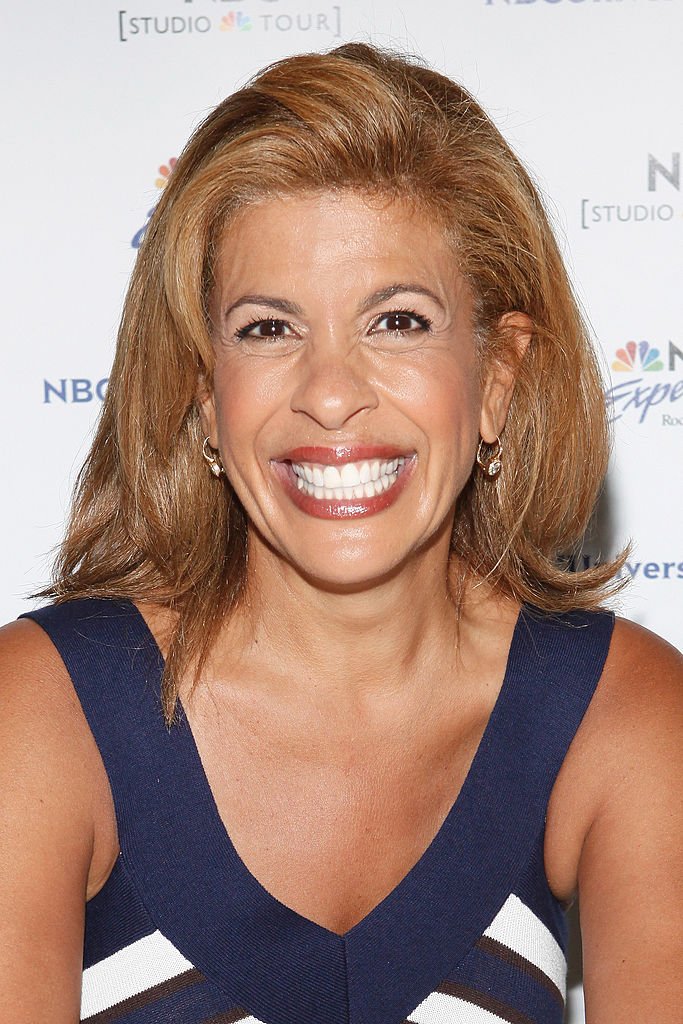 Hoda promoting her book; "Hoda: How I Survived War Zones, Bad Hair, Cancer, and Kathee Lee" on July 22, 2011 in New York City. | Photo: Getty Images.
A beautiful Christmas tree adorned with ornaments can be seen in the background, with the family seated at a table. Schiffman stands behind Sameha, who sits with Haly Joy on her lap.
She captions the selfie simply "Merry Christmas" and commenters return the well-wishes with comments on her lovely family, with one writing:
"Beautiful family!! Merry Christmas, Hoda!"
The 56-year-old shared in the previous week that theirs would be a small affair, due to the Covid-19 Pandemic. Although Kotb was saddened by this, she did express gratitude at being able to connect with her family via Zoom.
She also spoke about the excitement that Haley Joy was experiencing from writing letters to Santa. The toddler showed great enthusiasm about Santa's arrival, including coming through the chimney.
Kotb wanted to stress the importance of being selfless and showing goodwill to her children this holiday season.
In a separate touching post, Kotb shared a snippet of how staff at St Richard's Hospice in England, were going the extra mile to ensure one of their patients, Helen, enjoyed a memorable festive season.
In the video, a staff member has wheeled Helen outside in her bed, to witness snow falling from a snow machine. Many in the comments were moved by this, with one person writing:
"This hospice should get recognized for the love they pour into their patients' last moments."
Kotb wasn't the only "Today" co-host sharing precious family Christmas moments with fans. Savannah Guthrie showed off her two kids Vale (6) and Charley (4) in a snap of them wearing matching black and white pajamas.
Meanwhile, Sheinelle Jones revealed that even though this year's holiday season was restricted, her youngest daughter, Josephine was still excited to be with her father Uche, her twin brother Uche and older brother Kayin (11).
Kotb wanted to stress the importance of being selfless and showing goodwill to her children this holiday season, saying they would only be opening one gift on Christmas Eve.
She also commended Schiffman for being a maestro in the kitchen and was looking forward to his famous roast that they all get to enjoy during the holidays.
Please fill in your e-mail so we can share with you our top stories!