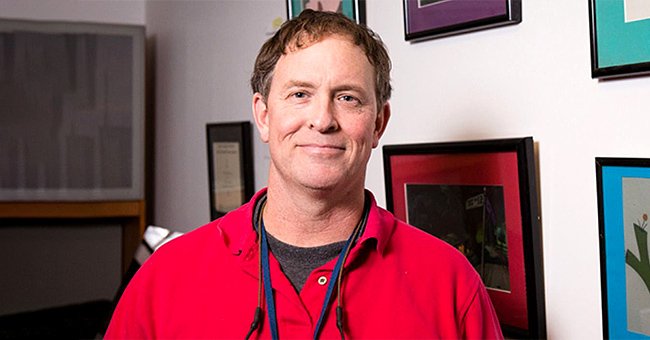 Twitter/CBR
'Hey Arnold!' & 'Sponge Bob Square Pants' Director, Tuck Tucker Dies at 59 — inside His Legacy

Renowned animator and storyboard director of "Hey Arnold" and "Sponge Bob Square Pants," Tuck Tucker has passed away at age 59. He left behind an impactful legacy in the animation industry.
Renowned animator Tuck Tucker, responsible for "Hey Arnold" and "SpongeBob SquarePants," has passed away at 59. Tucker's family announced the sad news in a Facebook post that read:
"It is with a heavy and broken heart that the Tucker family announces the death of Tuck Tucker, father, husband, son, brother, and uncle. We know he was loved by all of those whom he met."
The cause of death wasn't revealed, and funeral preparations are to be announced later. Tucker, who died on December 22, was passionate about cartoons and animation from a young age.
Bartlett described the late animator as a brilliant storyteller, a great friend, and a master draftsman.
After moving to Los Angeles, Tucker got his first gig in the 1987 movie "Pinocchio and the Emperor of the Night." Other credits in the early phase of his career are "The Little Mermaid," "The Simpsons," and "Rugrats."
His most prominent work didn't come until 1996 when he worked on the animated sitcom, "Hey Arnold." He worked as a storyboard director on 25 episodes until 1999. In 2002, Tucker directed "Hey Arnold! The Movie."
He then continued as supervising director for 19 episodes of the cartoon from 1999 to 2004. The creator of "Hey Arnold," Craig Bartlett, took to Instagram to share a heartfelt tribute to the late animator.
Bartlett shared photos of Tucker's impressive work on the sitcom alongside a moving throwback image of them sitting in a room with papers between them as they heartily discussed.
In the accompanying caption, Bartlett described the late animator as a brilliant storyteller, a great friend, and a master draftsman, recalling that Tucker was the first person he reached out to when he wanted to start the project.
Bartlett remembered fond memories of the deceased director at the drawing board and praised his work ethic. He then concluded, writing about how lucky he was to work with Tucker and admitted that his heart is broken.
After "Hey Arnold," Tucker then went on to work on "SpongeBob SquarePants The Movie" shortly after. Tucker also served as a supervising director on 47 episodes of the cartoon for seven years.
He was a proud recipient of an Annie Award in 2011 for Best Music in a Television Production. His other credits include "Family Guy," "The Fairly Odd Parents," and "Drawn Together." His final project was on Bob Burgers' upcoming 2021 movie.
Please fill in your e-mail so we can share with you our top stories!