Gucci Mane Holds His & Keyshia Ka'oir's Newborn Son Ice & Shows off a Huge Diamond Necklace
Famous rapper Gucci Mane is getting the best out of the festive season, beginning with the birth of his newborn baby boy, Ice. He also received a stunning customized diamond necklace and bracelet set.
In high spirits, celebrity Gucci Mane took to Instagram to share a lovely four-slide post of his family's latest addition alongside the festive activities in his home. The star wrote on the post:
"Best Christmas gift ever my son ICE DAVIS thank you babe I love you and appreciate you MrsDavis❤ @keyshiakaoir.."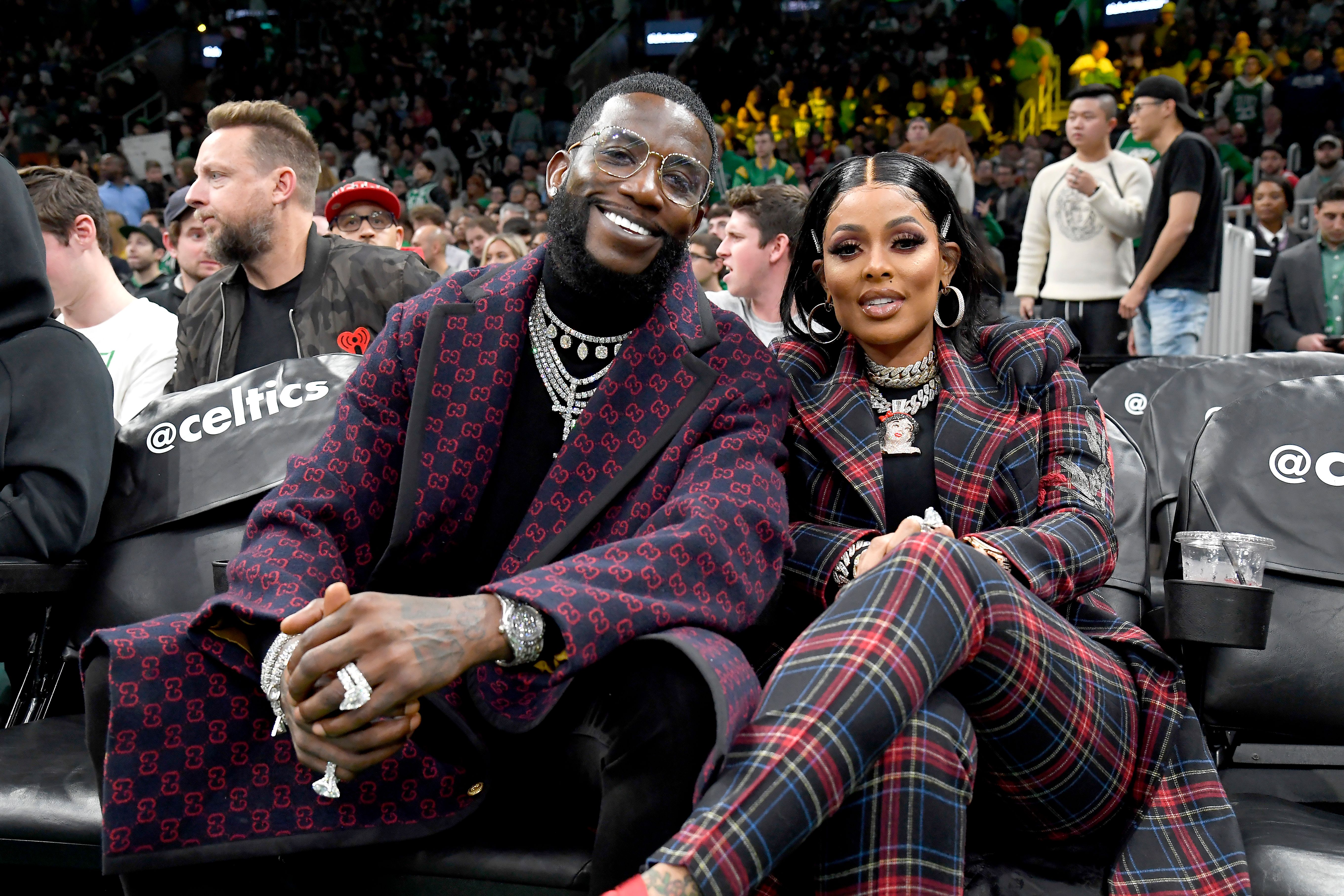 The first slide revealed Gucci Mane, in matching pajamas, smiling warmly, while carrying his
newborn baby Ice
, who was wrapped in white blankets. A particular fan 
said:
"Congrats family. Love y'all?"
With a background filled with well-wrapped presents, the star sported a pair of brown Dolce and Gabbana flip-flops and stood in front of a tall well-adorned Christmas tree.
The December 25 post which attracted over one million likes displayed a short clip of Gucci Mane unwrapping and trying on his new golden necklace and a bracelet to match. 
Gucci Mane claims she turned the $2 million he gave her during his three-year-jail term to $6 million by the time he was released.
Still flaunting his Christmas present, the star posed wearing his shiny gold set, which featured a large pendant with the words "Ice Daddy." His outfit bore a similar signature, and a closer shot revealing the branding, "Ice Dad" at the top of his pajamas' breast pocket.
Comments stormed the post as they celebrated with the celebrity over his luxurious gifts and his child, Ice. Gucci Mane, who tied the knot with Keyshia Ka'oir on October 17 in a lavish ceremony in Miami, announced their son's arrival on Instagram. 
In his 2017 memoir, "The Autobiography of Gucci Mane," the rapper revealed that he is father to a son, Keitheon Davis, who he didn't know about initially, from a previous relationship.
In an interview, Ka'oir, who also has two daughters and a son from a previous relationship, explained that they don't share photos of their children on social media because she wanted her motherhood journey to remain private.
Ka'oir also seems to be very industrious and supportive of her husband as Gucci Mane claims she turned the $2 million he gave her during his three-year jail term to $6 million by the time he was released.
The 32-year-old wife has declared her unwavering support for her partner and has proven it, sticking with him through all his troubles. Now, things have paid off and they are the proud parents of a baby boy.