Joseline Hernandez Shows Curves in Shorts & Polka Dot Bra as Daughter Bonnie Rocks Floral Skirt
"Love & Hip Hop: Atlanta" star Joseline Hernandez poured her curves into a skimpy polka-dot bikini and skinny white pants as she posed with her mini-me daughter, Bonnie Bella Jordan, in a Christmas snap.
The chilly season could not stop Joseline Hernandez from flaunting her envious curves this holiday season. The mother-of-one served her fans a sizzling photo of herself as she celebrated Christmas at home. 
Posing next to her little daughter, Bonnie Bella Jordan, Hernandez was a hot mama in a skimpy blue bikini with polka dots. She paired it with knee-length skinny white pants.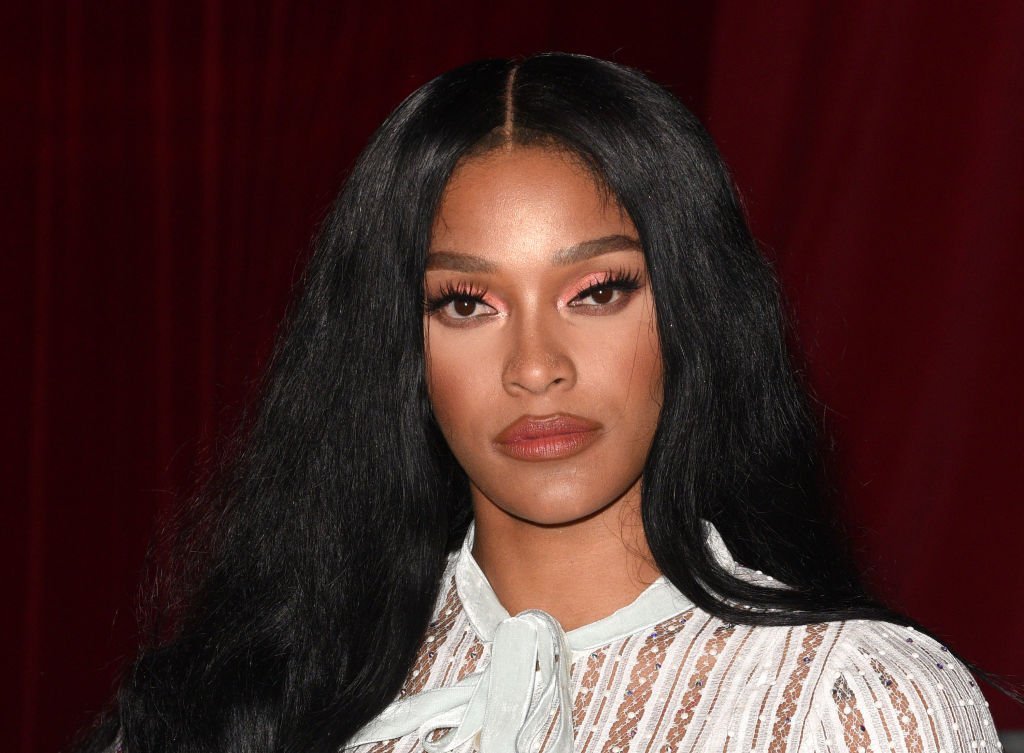 TURNING THE HEAT UP
As for footwear, Hernandez opted for beautiful high heels that matched her pants. With a chic white purse dangling from her shoulder, the hot mama was ready to party. 
Hernandez shares her daughter with her estranged baby daddy, Stevie J.
To accessorize, Hernandez wore a beautiful gold necklace with pearls and a pair of matching hoops. She colored her lips dark and wore golden eyeshadow below the black arc above her lids.
Meanwhile, Bonnie looked cute in a floral skirt paired with a tee and a cute white coat. She wore strapped sneakers to top off the casual look. Her hair was neatly tied into braids.
BABY DADDY ISSUES
Their Christmas tree looked no less majestic with all the pretty decorations. The sea-themed ornaments included starfish and beautiful shells among other things. 
Hernandez shares her daughter with her estranged baby daddy, Stevie J. Last year, they made headlines after he attempted to throw her in jail after she allegedly refused him access to Bonnie. 
Hernandez denied all allegations, saying she never denied him visitation. She also claimed that they always made important decisions about their daughter together. 
After breaking up with the DJ and record producer, the "Love & Hip Hop: Atlanta" star started dating Balistic Beats. They were first linked together in April 2019 after he debuted on her social media. 
JOSELINE AND BALISTIC'S RELATIONSHIP
Although they did not make an official statement at the time, the way Hernandez kissed her man in the video and the caption said it all. A month later, the couple was rumored to be engaged. 
Balistic shared a screenshot of a text message from Hernandez where she wished him a happy birthday and signed the message "Your fiancé." The couple has not made an official announcement.