Stevie J's Ex Joseline Slammed for Photo Showing Raunchy Behavior in Front of Daughter Bonnie
Joseline Hernandez, record producer Stevie J's ex, received backlash after posting a photo that showed her displaying raunchy behavior in front of her little daughter Bonnie Bella.
On December 13, "Love & Hip Hop: Atlanta" star Joseline Hernandez shared a sultry snap that showed her wearing a bikini top and tight mini-skirt that left little to the imagination.
Also featured in the raunchy photo, which was taken inside an elevator, were her three-year-old daughter Bonnie Bella and fiance DJ Ballistic Beats.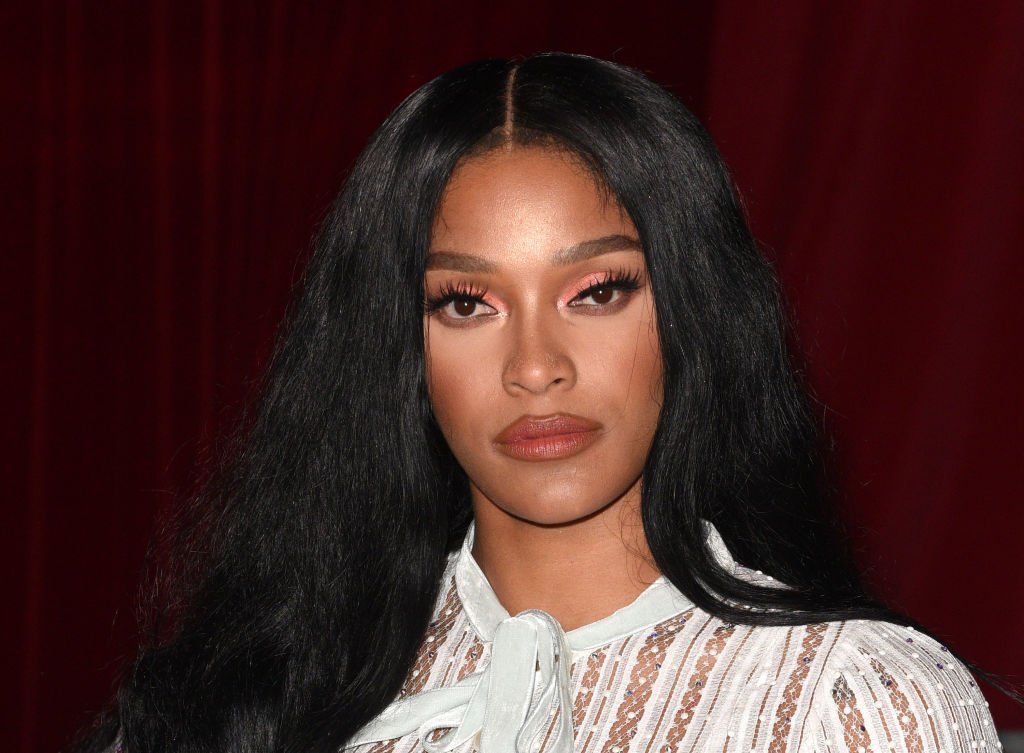 FANS WERE NOT PLEASED
Hernandez bent forward in front of her boyfriend, further exposing her deep cleavage, as little Bonnie stood close to her. She snapped the mirror photo using her phone.
In the caption, the reality star simply noted that it was a beautiful day in their neighborhood. While the photo has gained close to 120,000 likes, it also elicited negative reactions. One fan commented: 
"Not in front [of] baby girl. Us, as moms, are the mirrors for our daughters."

Another Instagram user called Hernandez out, saying she was setting a bad example for her little daughter. One fan advised the reality star to take a normal picture with her daughter.
Another follower chimed in, appealing to Hernandez to have some respect for the toddler. More fans expressed disbelief that the VH1 star could do something like that.
Hernandez and Stevie J called it quits in 2017, and he is now married to singer-songwriter Faith Evans.

BONNIE CALLED HER OUT
Back in May, the former "Marriage Boot Camp" star said that her own little daughter called her out on her problematic behavior and that she finally grew up after that.
She said she had a moment of reflection on her public behavior after an exchange with Bonnie Bella, whom she shares with Grammy-winning record producer Stevie J.
Earlier this year, it was reported that Hernandez had a breakdown after finding out that Stevie J was granted primary custody of Bonnie Bella, who is his sixth child.
PATCHING THINGS UP WITH STEVIE J
Hernandez and Stevie J called it quits in 2017, and he is now married to singer-songwriter Faith Evans. At the time of their breakup, his protege, Estelita Quintero, was brought into the drama as a third party.
The former couple, however, seems to have patched up their differences. They reunited in August 2019 with their daughter. Also with them were their new significant others.
Their reunion happened at Evans' concert in Philadelphia. They have shared photos on social media of them together on a few occasions, despite their custody battle.
Before the reunion, an arrest warrant was reportedly issued against Hernandez after violating her custody agreement with Stevie J. But she avoided charges after returning Bonnie Bella to Stevie J in Miami.