Kevin Hart & His Wife Eniko Melt Hearts Posing at Home with Their Cute Kids in Matching Pajamas
In a wholesome Christmas Day post, American actor and comedian Kevin Hart and his wife, Eniko Parrish, warmed hearts as they posed at home with their adorable children in matching pajamas. 
During this festive period, actor and comedian Kevin Hart and his wife Eniko Parrish are proving that love and family are the real reasons for the season. 
On Christmas Day, the love birds took to their Instagram feeds to post heartwarming family photos to mark the special day. On Parrish's page was a wholesome picture of the whole family posing for a sweet shot.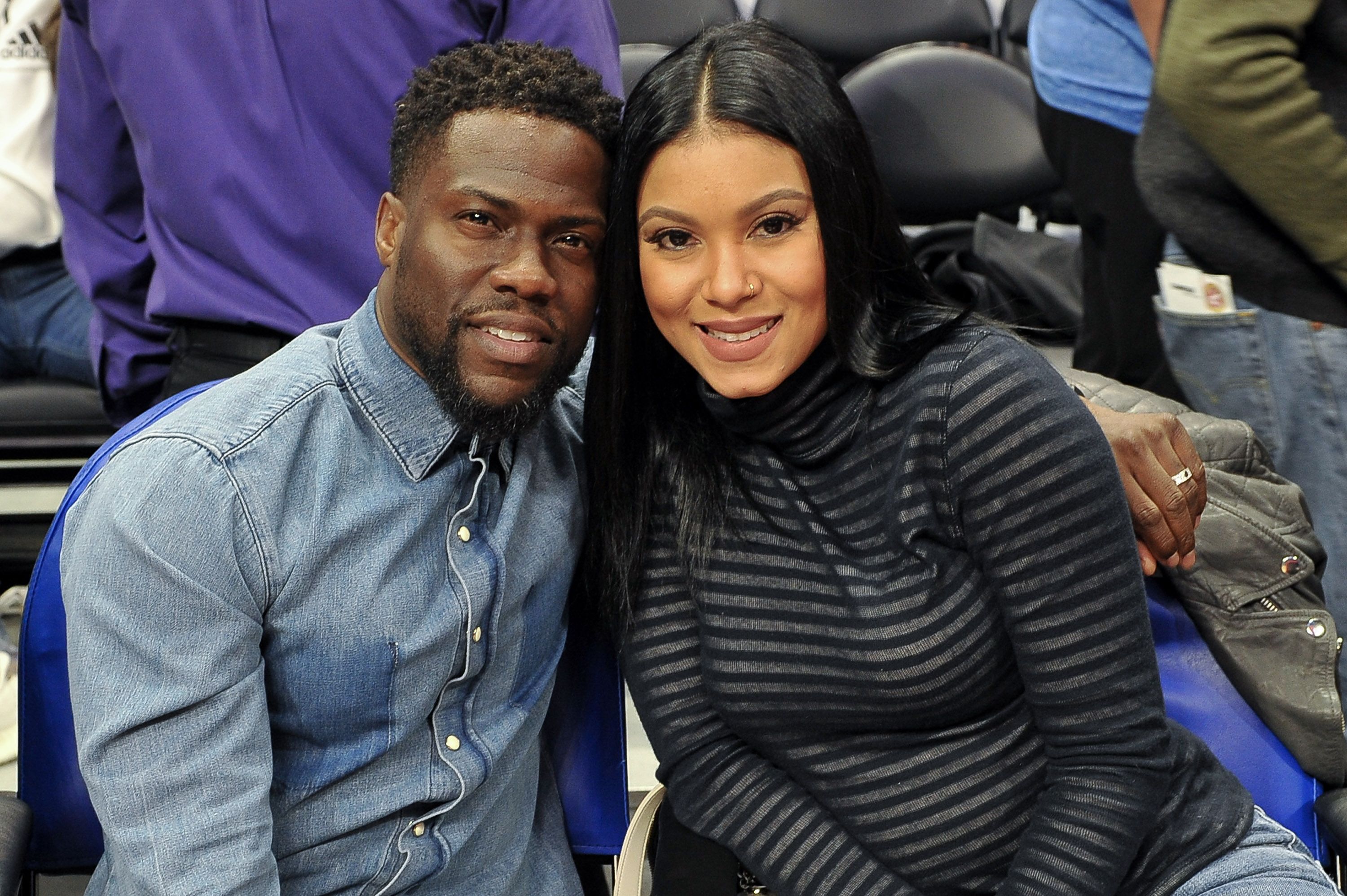 Hart, along with his wife and four kids, whom he shares with her and his ex-wife Torrei, were seen posing happily in matching pajamas. They all had sweet smiles on their faces as they posed in front of an exquisite gold-decorated Christmas tree.
The photo was taken in their foyer, and they were all surrounded by several presents. The star carried his 3-year-old son Kenzo and 3-month-old daughter Kaori Mai as he sat on a chair, while the other two, Heaven and Hendrix, stood behind him with Parrish. 
On Hart's page was a sweet shot of him having a lovely time with the cute little Kenzo. He was seated on the wooden floors of their house with the handsome boy sitting between his father's legs. 
Kenzo had a sweet smile on his face while the comedian lovingly stared down at him. They were seated not too far away from the stairway, which was exquisitely decorated with Christmas wreaths and stockings. 
He then followed with a sweet message where he gushed about how all he could do was smile about her birth.
The posts come a few days after Parrish posted a heart-melting video of the adorable Kaori Mai staring into the camera with bright eyes while her mother carried her. 
Seeing the video, it is easy to remember when the proud mother joined the list of celebrity moms who gave birth in 2020. She welcomed the bundle of joy on September 29, a day before rapper Nicki Minaj gave birth. 
Parrish took to her Instagram feed the following day to share the news with her fans and followers with a sweet post. Two weeks later, Hart announced her arrival for the first time, sharing a lovely photo of the newborn.
She was clad in a pink onesie as she rested in Hart's mother-in-law's lap. He then followed with a sweet message where he gushed about how all he could do was smile about her birth. 
With this post, it is clear that the comedian is a happy family man as he has all the love to give his wife and kids. Hart and Parrish tied the knot in 2016, seven years after they first met. 
Despite the ups and downs in their marriage and the addition of two kids, their love only seems to wax stronger. Undoubtedly, their union is a perfect match made in heaven.