Alex Trebek's Wife Jean Posts Family Photo on 1st Christmas since the 'Jeopardy!' Host's Death
Jean Trebek, the wife of the late Alex Trebek, has delighted fans with a tender Instagram post to mark the family's first Christmas without the "Jeopardy" icon. Alex previously praised his wife for helping him through his cancer battle. 
Jean Trebek, wife of late the Jeopardy host, Alex Trebek, shared a picture of the two children she shared with him. The post was shared on Christmas Day, making it the first holiday season without the beloved game show host.  
Jean and Alex's children, Emily (27) and Matthew (30) are sitting together in the photo with a beautiful backdrop of a mountain behind them.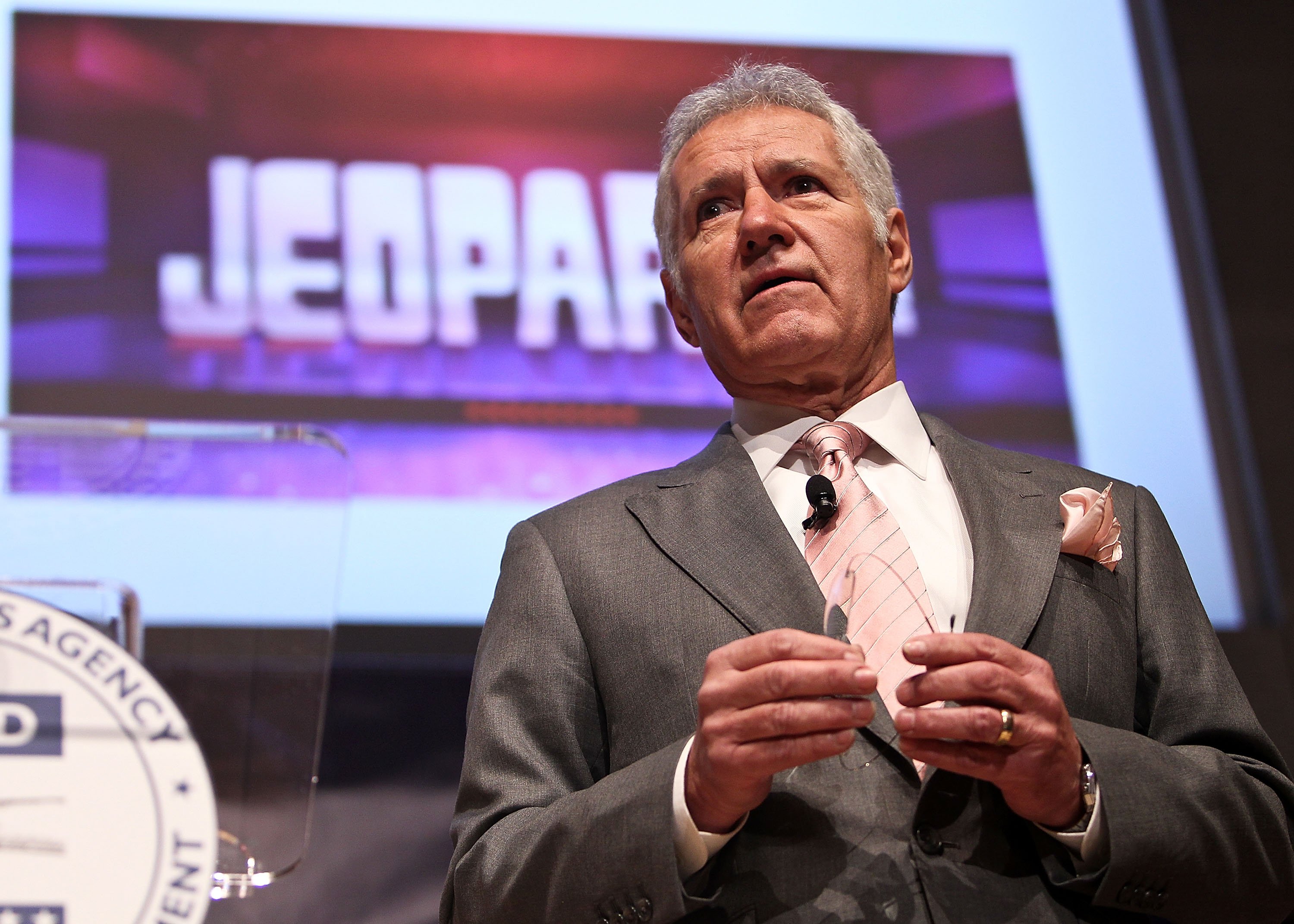 The post, accompanied by a touching caption, has elicited moving messages from commenters, with a few thanking Jean for sharing moments of her family, others wish her peace and comfort, and another saying the Trebek's were in their thoughts.
Matthew crosses his legs and smiles in the picture, with his sister, Emily leaning against her brother's back, as Jean captions the moment: 
"Time is too precious to be spent on anything other than kindness. Many blessings of beauty and joy to you and all you hold dear!"
3 days following Alex's passing, Jean took to Instagram to share the picture from their wedding day in 1990. She expressed her gratitude and appreciation for the support fans had afforded the family, following his passing on November 8.
Alex was 80 years of age when he lost his battle to stage four pancreatic cancer. Following his cremation, Jean took his ashes to their final resting place at their Studio City, California home.
Alex got to enjoy his last day with Jean, sitting outside on the swing he had built for them, having suffered no pain and dying peacefully. 
At the start of 2020, Alex and Jean revealed on "Good Morning America" the challenges cancer had posed for them. Jean had asked Alex to take a break from the show, but later realized he was also drawing support from his TV family. 
Alex spoke about the burden that befell Jean, as his caretaker, outlining all the issues she had to contend with. Speaking to Michael Strahan, Alex confessed: 
"I'm not always the most pleasant person to be around, when I'm experiencing severe pain or depression. And she has to tread lightly around me." 
Alex met Jean - a reiki master -  at a New York party in 1998. The pair remained friends for a while following their meeting, as they were concerned about their 24 year age gap.
However, love would conquer all, as Alex proposed to Jean on her 26th birthday with a sapphire ring. They tied the knot in April 1990 and went to spend 30 years together before he died. 
"Jeopardy's" Executive Producer, Mike Richards shared during an interview on the "Today" show that Alex got to enjoy his last day with Jean, sitting outside on the swing he had built for them, having suffered no pain and dying peacefully. 
Alex's only regret was not meeting Jean earlier in his life. The pair were married for 30 years, and Alex was admitted that had their paths crossed earlier, it would have meant for time spent with his wife.