Heavily Pregnant Mandy Moore Displays Her Growing Baby Bump in a Gorgeous Animal-Print Dress
A heavily pregnant Mandy Moore looks gorgeous, modeling an animal print dress in black heels for a good cause. The actress and singer will welcome her first child with her husband, Taylor Goldsmith in 2021. 
Mandy Moore has taken to Instagram to encourage her followers to shop from Cara Cara, NYC, as she models a black and white animal print dress.
The 36-year-old looks ravishing having paired the black and white dress with a pair of black, strappy heels. Through a special coupon, followers can purchase the garment with 20% of the proceeds going to the L.A. Regional Food Bank.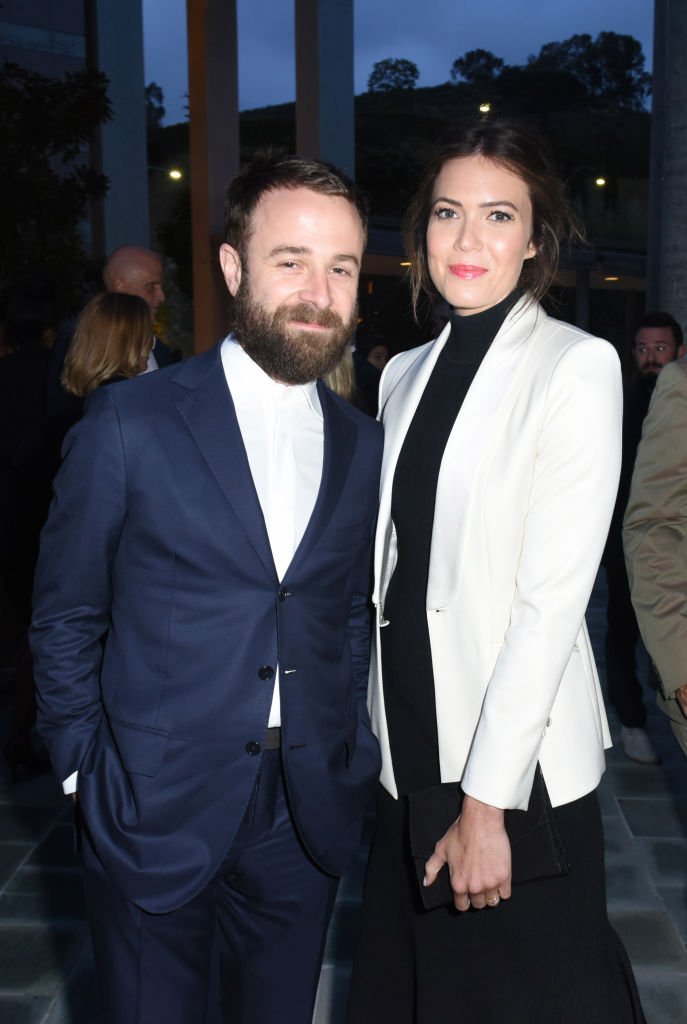 In the snap, Moore cradles her baby bump and has accessorized it with a white beaded Alice band, wearing a bold, red lip. Compliments aplenty, with one commenter writing: 
"Cute fashion! Now take off those heels and put up your feet to rest!"  
Aside from encouraging followers to show a bit of their charitable spirit, Moore also thanked Kevin Michael Ricson for talking herself, Jenn, and Ashley Streicher into modeling a few pieces.  
The "This Is Us" star has kept fans updated on her pregnancy since announcing she and Goldsmith were expecting their son in September. Earlier this month, she revealed she was nearing her due date in 2021, jokingly calling him a "kickboxer."  
In December, Moore, and Goldsmith lost their 12-year-old dog, Joni, who Moore after undergoing surgery to remove a mass on her liver.
In November Moore recalled the earlier days of her pregnancy being a lot more unpleasant, with bouts of extreme nausea, a loss in appetite, exhaustion, and drastic weight loss.
As Goldsmith waits for his son to arrive, he can be comforted in the belief Moore has always held that he would be an amazing father. She said in a 2018 interview: 
"He makes me melt. I can imagine no better partner. He's going to be the most tremendous father." 
The couple's love story began in 2015 when Moore shared a picture of the "Dawes" - of which Goldsmith is a member - album cover, "All your favorite Bands." Goldsmith followed this with a note, and the two's relationship developed over FaceTime. 
Goldsmith is the lead vocalist and guitarist of the band, alongside his younger brother, Griffin on drums, Wylie Gelber on bass, and Lee Pardini who plays the keyboards.
The pair have also enjoyed working together on NBC's "This Is Us", with Goldsmith having helped to write and record "Invisible Ink", which Moore performed on the show in 2018. 
In December, Moore, and Goldsmith lost their 12-year-old dog, Joni, after undergoing surgery to remove a mass on her liver. According to Moore, the dog seemed fine following the op but lost its appetite a few days later before dying. 
In a beautiful tribute to Joni, Moore wrote that what an important member of the family the pet had been and expressed sadness that she wouldn't get to meet the upcoming arrival.