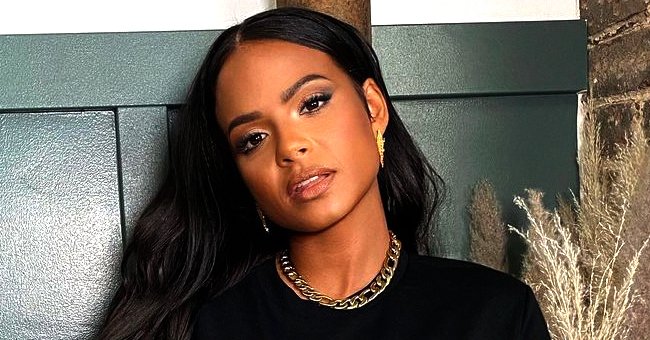 Instagram/christinamilian
Christina Milian Slammed for Blurring Her Son's Face in Family Christmas Photo — See Reactions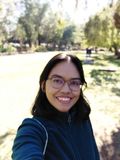 "Falling Inn Love" star Christina Milian gets another round of backlash from online users after she blurred her son's face in a Christmas family picture and posted it on social media.
Online criticisms had tainted Christina Milian's holiday mood after the 39-year-old actress blurred the image of her son, Isaiah, in a recent family picture. Many users thought that her post looked weird.
The "Love Don't Cost a Thing" alum happily shared on Instagram a picture of herself with her partner, French singer-songwriter Matt Pokora and their two children.
DISTURBED FANS
In the picture, the family of four were wearing matching read onesies beside the Christmas tree. Pokora was seen carrying their son, whose face was blurred by Milian.
Milian's delightful photo was met with a string of criticisms as several Instagram users noticed what she did to her son's face. One disappointed Instagram user wrote:
"This the most extra. .... Just don't put him in the picture if you don't want him to be seen ??‍♀️"
A fan couldn't hide her disappointment on why Christina Milian would include her son in the picture with an obscured face. | Photo: .instagram.com/christinamilian
PIECES OF SUGGESTION
Another female user also questioned Milian on why she would still hide her son's features, adding that the actress could have chosen not to pick him up for the snap.
One user chimed in and expressed confusion on Milian's recent online post. The user even suggested that the actress can post a picture on social media without the boy.
A lot of users in the comment section were upset that Milian keeps on hiding her son's face not just in her latest snap but in all of her Instagram pictures. One fan wrote, "What's wrong? With the baby?"

An upset fan expressed confusion on why Christina Milian would post her son's blurred face on Instagram. | Photo: instagram.com/christinamilian
NOT THE FIRST TIME
Fans noted that it was the latest picture Milian had obscured Isaiah's face. She also did the same thing in September, where the actress covered her son's face with a yellow heart.
At that time, many fans expressed that if her son deserves privacy, her daughter, Violet, should also have the same privacy as her little brother. They added that Milian shows unfair treatment with her children
After ten months of welcoming their son, Milian recently announced that she's having another child with Pokora.
A LITTLE GLIMPSE
But back in May, Isaiah's tiny face was exposed when the "Dip It Low" songstress and Pokora were out in Los Angeles. The boy was four-months-old when he was spotted in the city's streets.
The multi-talented actress and Pokora welcomed Isaiah on January 1, 2020. The adorable toddler is Milian and her longtime boyfriend's first child together. The pair began dating in 2017.
After ten months of welcoming their son, Milian recently announced that she's having another child with Pokora. She shared her happy news on Instagram and showed off her growing bump.

Another fan was disappointed at Christina Milian for hiding her son's face on Instagram. | Photo: instagram.com/christinamilian
The upcoming family member in the Milian- Pokora household will be the actress's third child. Milian shares Violet with her ex-husband, The Dream, whom she divorced in 2011.
Milian earlier surprised fans that she officially tied the knot with Pokora in a town hall in Paris on December 9. The wedding happened before her pregnancy announcement on December 10.
Please fill in your e-mail so we can share with you our top stories!