John Amos' Daughter Shannon Shares Snap of Her Own Daughter — Does She Look like Her Grandpa?
John Amos' daughter Shannon delighted her Instagram fans with a rare photo with her gorgeous daughter Quiera Noelle at Christmas. Their resemblance to the "Good Times" star is uncanny!
Shannon Amos was feeling all the love for her daughter, Quiera Noelle, which reflected on the Instagram post she shared at Christmas as she wished her happy holidays.
The only daughter of "Good Times" star John Amos could not help but gush about her daughter in the caption. Calling her the best gift she could ever receive, she shared how grateful she is to be her mother.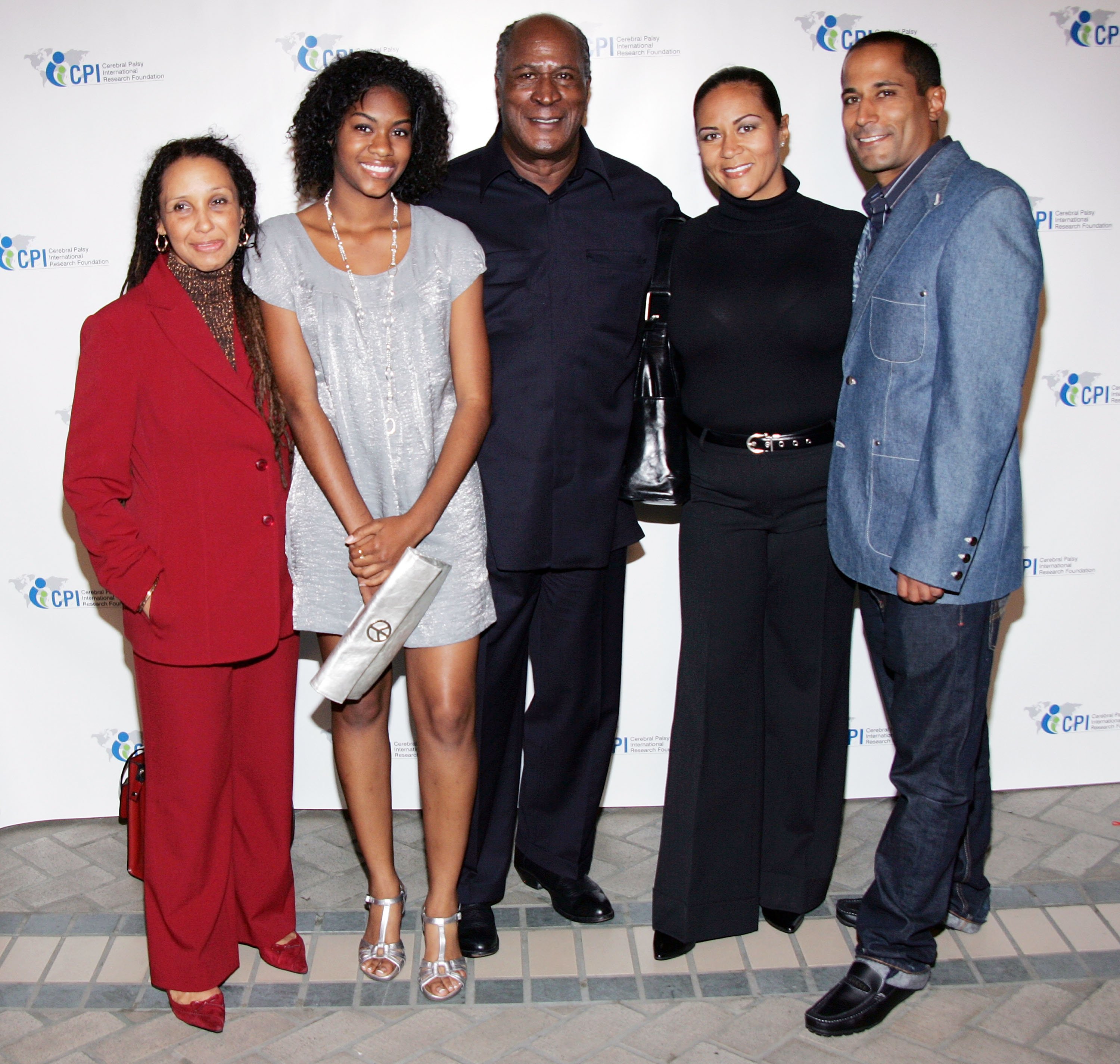 Alongside the touching note, Shannon shared a photo of herself and Quiera. The duo looked like sisters as they flashed their precious smiles for the selfie. 
Quiera recently celebrated her 29th birthday.
Shannon looked great with her light dreadlocks and a black top. A queen of makeup-free selfies, she wore a pair of statement earrings made out of oxidized silver and colorful stones.
Quiera looked no less beautiful than her mother in a white top. She had her dark mane neatly tied behind, allowing her to show off her beautiful golden hoops. 
The ladies looked naturally gorgeous, and what their fans noticed was how they share an uncanny resemblance to Amos. The actor has some really strong genes! 
Quiera recently celebrated her 29th birthday. To mark the occasion, Shannon took to Instagram to pay her a special tribute and shared a series of stunning photos. 
In the caption, the doting mother expressed her gratitude for being the mother to Quiera. She also opened up about her experience raising her daughter and wrote:
 "I'm so proud of the kind, compassionate, loving, funny, adventurous, beautiful soul that you have become."
It is unclear whether Quiera is following in her famous family's footsteps. Shannon was exposed to Hollywood at a young age and she quickly learned the business side of it. 
Amos used to take her along during his meetings with managers, agents, and attorneys and instructed her to listen. Ultimately, she learned how things work in Hollywood.