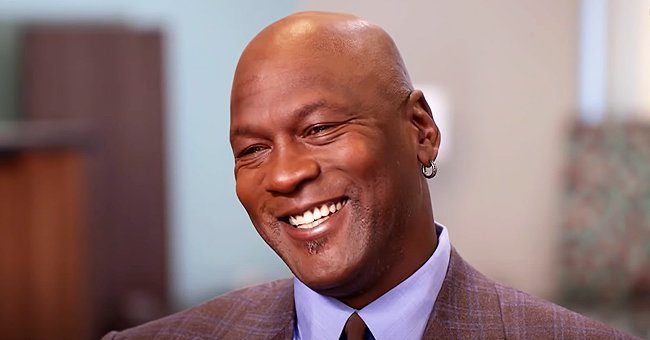 YouTube/TODAY
Michael Jordan's Grandson Poses in Blue PJs Next to a Christmas Tree While Looking at His Gifts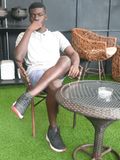 Basketball legend Michael Jordan's daughter, Jasmine, recently showed that her son had the best Christmas with a photo of him marveling at his huge pile of Christmas gifts.
Jasmine Jordan recently warmed the hearts of her fans and followers on Instagram with a glimpse of her son's Christmas. She shared a photo of him on Christmas day and captioned it:
"Merry Christmas from The Christmas Family."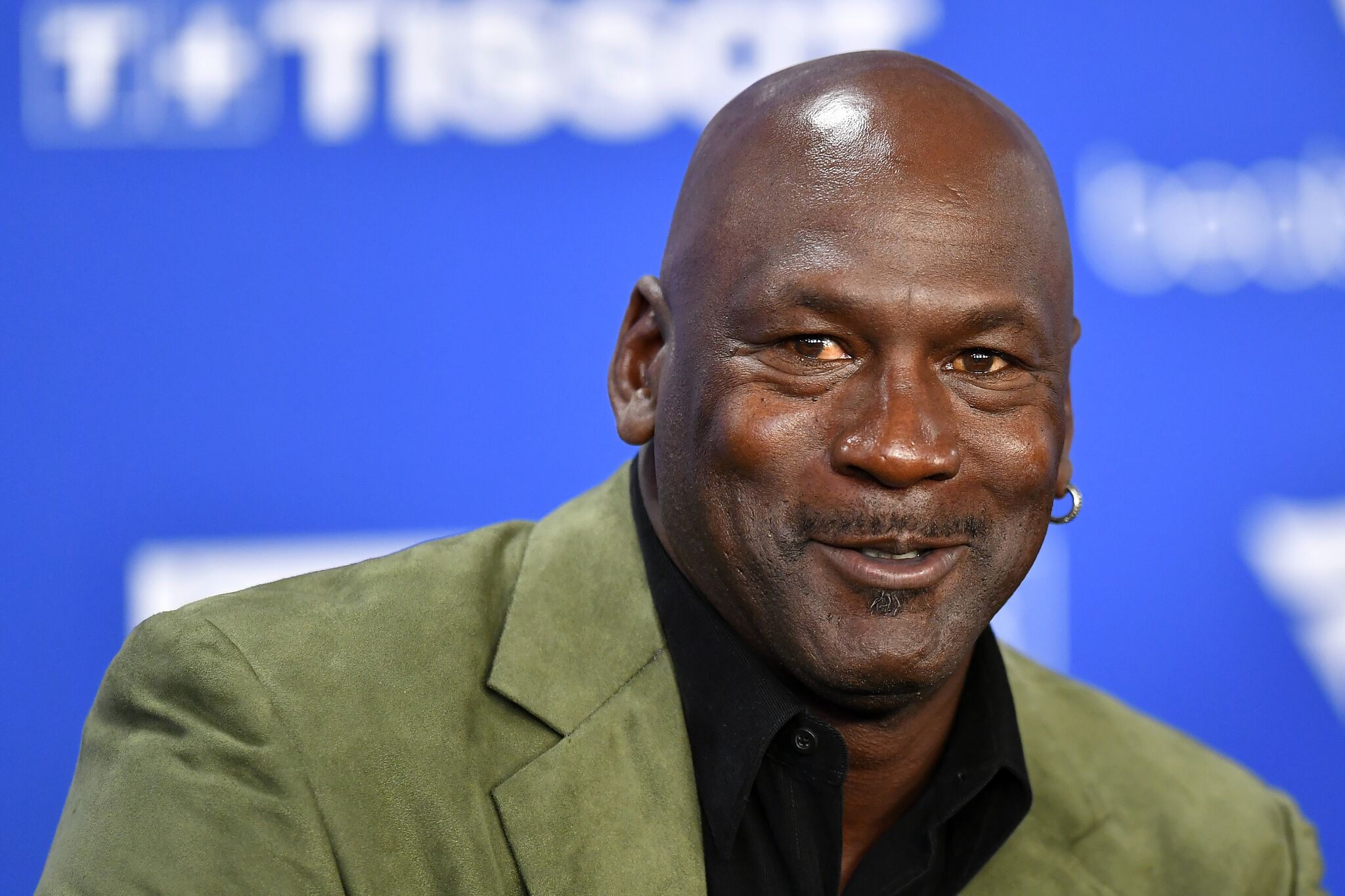 Michael Jordan at a press conference in Paris, France on January 24, 2020 | Photo: Getty Images
In the picture Jasmine posted, Michael Jordan's adorable grandson, Rakeem, was all dressed up and looking adorable in his festive Christmas pajamas that had Christmas lights printed all over them.
The toddler was photographed in front of a huge, beautifully decorated Christmas tree, nicely done in the colors of the season. Jasmine's fans and followers could not see his face as he was turned away from the camera, leaving his full head of dark hair in sight.
Young Rakeem was clearly captivated and engrossed as he stared at the pile of Christmas gifts sitting beside the tree. The huge pile of toys was no doubt exciting for the little boy as he studied them closely.
The comments quickly came in as Jasmine's Instagram followers and fans wished her Merry Christmas while marveling at how fast little Rakeem has grown. Christmas must have been wonderful for them.
Little Rakeem was interestingly born when Mother's Day was just around the corner...
Jasmine shares her adorable one-year-old son, Rakeem, with her fiancé, basketball player Rakeem Christmas. The couple made the legendary basketball player Jordan a grandpa in May 2019, when they welcomed their bundle of joy into the world.
Excited to be a new dad, Christmas did not waste time in announcing the arrival of his son on social media. The former Syracuse University basketball player took to Instagram and shared:
"I don't know what I did to deserve you and our awesome kid, Happy 1st Mothers Day!"
Little Rakeem was interestingly born when Mother's Day was just around the corner, and Jasmine was absolutely delighted with the coincidence. She also publicly welcomed her son on Instagram.
In October 2019, Jordan, who then adorably became Grandpa Mike, gushed about his new status. He revealed that he was having a lot of fun watching little Rakeem and playing with him. Being a grandpa was starting out to be a beautiful experience.
Not only is Jordan a proud grandpa, but he is also a proud dad as all his kids are doing great. At 27, Jasmine has made a name for herself just like her father did back in the day, except that for her, she has chosen to do that outside the court.
Please fill in your e-mail so we can share with you our top stories!