Willow Smith Opens up about an Awkward Moment She Once Had during a Date — Here's What Happened
Singer Willow Smith, like anyone else, has had those embarrassing moments during a date. Best of all, it did not ruin their relationship.
Willow Smith, 20, is the daughter of actors Will and Jada Pinkett Smith. She is also Jaden Smith's sister, and like her family, talent runs through her veins. She is a singer, model, and actress who has earned her place in the entertainment world.
However, the same uncomfortable things happen in Willow's life that can happen to anyone. After all, she is as human as the others. She told it all on a recent episode of Facebook Watch's "Red Table Talk" show.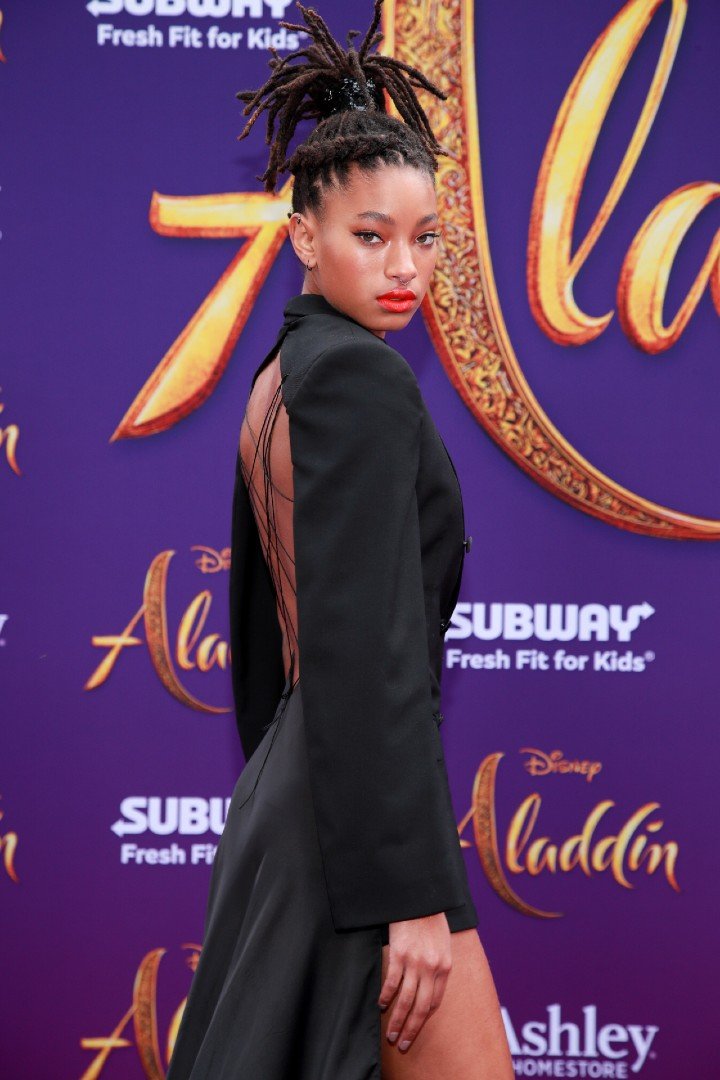 The singer was speaking with her mother Jada Pinkett Smith and her grandmother Adrienne Banfield-Norris on the show when she admitted that she "farted on a date." She explained that she was having a great time as he made her laugh a lot, that being her result.
Willow said: "He just looked at me and there was a moment of both of us realizing what had happened. And we both started cracking up even more… A little fart can't mess this up."
RECURRING COMPANION
Although the singer did not reveal the name of the person accompanying her on that date or when it happened, rumors speak of her relationship with her bandmate, musician, and actor Tyle Cole, 22.
Willow invited her alleged boyfriend to the show she shares with her mother and her grandmother in October to join them in a discussion about voting and Ice Cube. The "Family Reunion" actor was very excited about the issue so he had to be on the show.
DISCLOSURE TIME
But that wasn't the only reveal Will Smith's daughter made on her family's show. Despite the fact that she is known to keep her mouth shut about her relationships, this time she opened up to talk a bit about her love life. When asked by her mother about her recent heartbreak, she replied:
"You know, I've had some personal decisions I needed to make this year that were really hard. I had to just learn how to set some boundaries in my romantic relationship-slash-ships."
STEPPING INTO HER WOMANHOOD
During this last year, Willow has been motivated by her mother to step into her womanhood by participating as a lingerie model at Rihanna's Savage X Fenty Vol. 2 show in October.
This was a change in the way she presents herself to the public because although she has stood out as a model of famous international brands, she had never walked in underwear.
INFLUENCING YOUTH
She and her brother, Jaden, have reported that they are part of a collective that has the purpose of raising the consciousness of humanity through art and science. At MSFTS Rep, Willow has participated in tours of the collective.
Additionally, she has been an ambassador for the Project Zambi initiative since 2009, which is a collaborative effort with the toy company Hasbro to bring help and hope to AIDS-orphaned children growing up in Africa.