Tiny Harris Shares Cute Name She Hopes Her New Granddaughter Will Call Her Instead of Grandma
Tameka "Tiny" Harris is still over the moon following the birth of her first granddaughter. In a recent interview, she revealed the name she hoped her granddaughter would call her instead of grandma.
Zonnique Pullins, daughter of Tameka "Tiny" Harris, recently welcomed her baby girl, whom she shares with rapper Bandhunta Izzy. On how she would prefer to be called by her granddaughter, Tiny said:
"I think I'm going to be called Zaza. It's cute."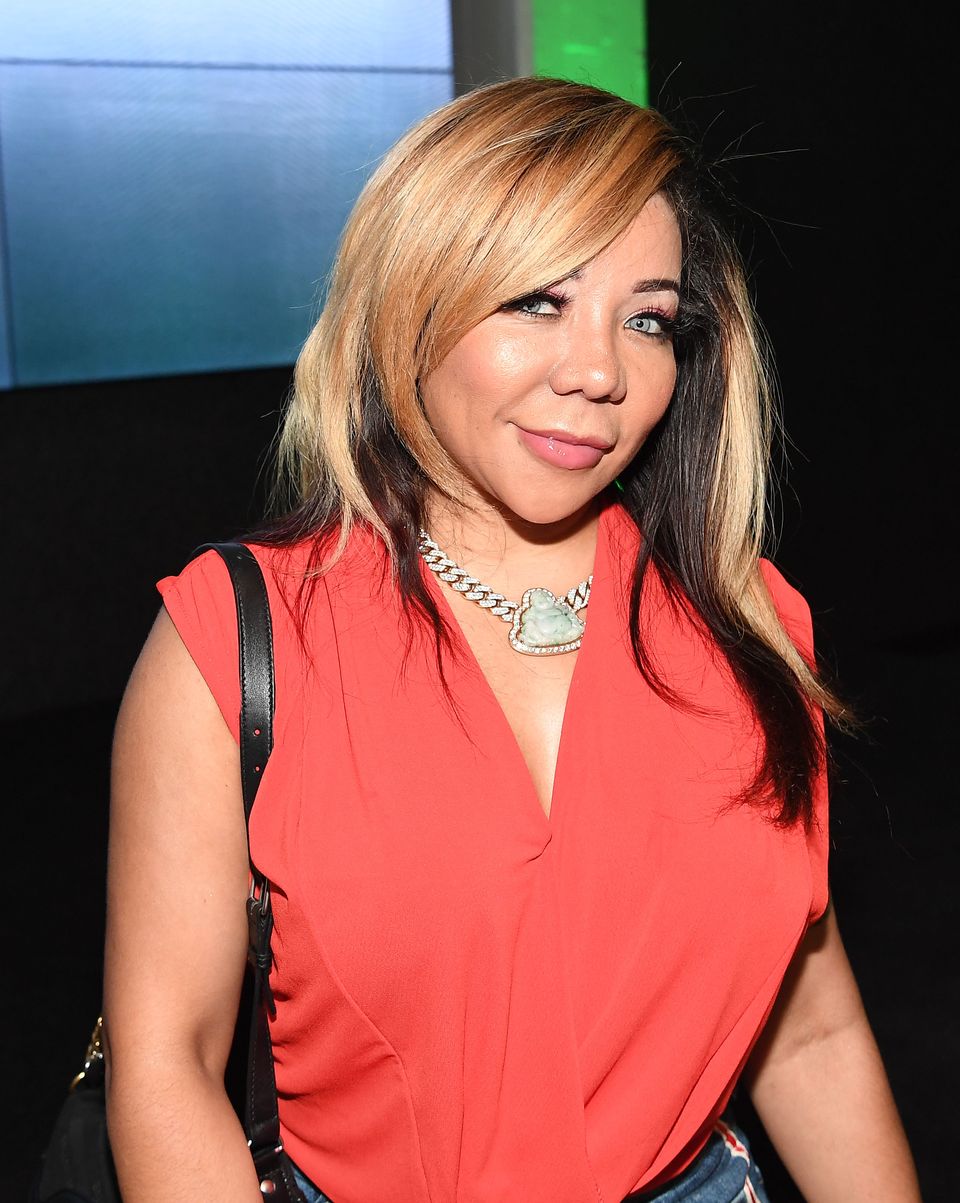 UPDATE ON ZONNIQUE
The Xscape member said that she would also go with Honey, if not Zaza. She said this during her appearance on FOX Soul's "The Mix." Zonnique is a co-host on the show but is currently on maternity leave.
The holidays have been extra memorable for the family after Zonnique gave birth to her daughter on December 15. It was on the show that Zonnique's delivery was first announced.
Tiny, who appeared on "The Mix" alongside her rapper husband T.I., gave fans an update on Zonnique, who she said was doing great. She also said that the baby is sleeping all the time.
For his part, T.I said that his grandchild might call him by his nickname Big Dog though he was unsure yet what nickname his grandchild would actually call him. He said:
"She's gonna tell me what I'm gonna be called."
Tiny had been by Zonnique's side throughout her pregnancy, giving her all the support she needed. She was also the first one to defend her daughter against critics online.
DEFENDING ZONNIQUE
Tiny hit back at one critic who made a condescending remark on Instagram. The troll said that Tiny should have taught her daughter to be a wife, alluding to the fact that Zonnique is not yet married.
The rapper, who is friends with famous rapper Gucci Mane, is a rising star in the hip hop music scene.
After much speculation on the internet, Zonnique shared her pregnancy news on August 4. The "Where the Boys At?" singer was already five months pregnant with her first child with Izzy by that time.
The Atlanta-based rapper is already father to two children, with whom Zonnique appears to have a good relationship, as seen on his Instagram posts.
The rapper, who is friends with famous rapper Gucci Mane, is a rising star in the hip hop music scene. On July 28, 2020, he released a music video for his latest single, "Rich Too Fast."
Tiny was thrilled to welcome the family's newest addition, taking to Instagram on December 15 to congratulate Zonnique and welcome her first grandchild to the world.