Arlyn Phoenix Met Her Husband While Hitchhiking — Who Is Joaquin Phoenix's Mother?
Arlyn Phoenix couldn't have imagined that one day her children would be international superstars when she met her husband, John while hitchhiking, but her story was just beginning. Here's the story behind Joaquin and River Phoenix's mother.
The whole world knows about the Phoenix family of five kids who each made their Hollywood debut at a very early age. The siblings have racked up numerous awards between them, in both music and film.
The talented Phoenix family was held at the helm by Arlyn "Heart" Phoenix, whose story reads like a Hollywood movie in itself. Now a social activist, her story began while hitchhiking in Northern California.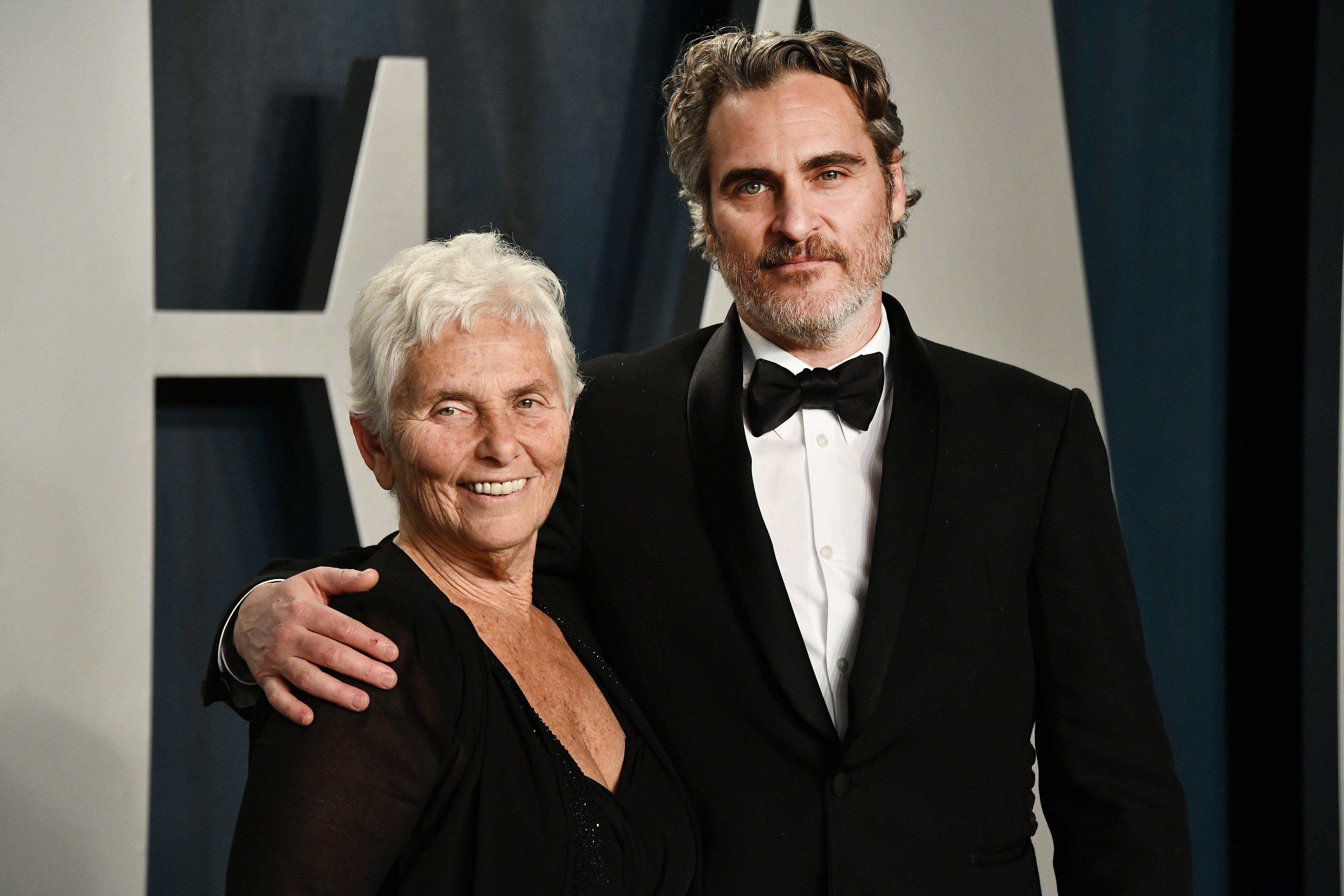 FLOWERS-IN-THEIR-HAIR HIPPIES
Arlyn was in her early twenties when she caught wind of the hippie culture spreading across the United States and set out to join the free living flower children. That's when she met John Bottom, who picked her up while hitchhiking.
The couple wed and started their family, beginning with River and their eldest daughter, Rain. During that time, they joined "Children of God," a religious cult where they worked as missionaries.
THE RISE OF THE PHOENIX
Because the hippies spent much of their time on the road, all of Arlyn's children were born in different states. By 1979, Arlyn and John had three more kids, Joaquin, Summer, and Liberty.
With their five kids in tow, Arlyn and John packed up and moved to Los Angeles, ditching "Bottom" as their last name for the more enigmatic "Phoenix." 
THE SPELL OF TINSELTOWN
While working as a secretary for an NBC casting agent, Arlyn paved the way for her children's careers in Hollywood. She and John dedicated their lives to their kids, homeschooling and helping them achieve their dreams.
The doting parents were not blind to the evils of Hollywood and eventually moved their kids to Florida to spend their teen years. Unfortunately, the family could not escape Tinseltown's spell.
[River's] death changed the trajectory of Arlyn's life.
THE TRAGIC DEATH OF RIVER PHOENIX
On Halloween night in 1993, the eldest of Arlyn's children, River, overdosed outside Johnny Depp's Viper Room on Sunset Boulevard at 23 years old, forever breaking his mother's heart.
River had become the most famous of the bunch after his Oscar nomination at age18 years for his role in the film "Running on Empty." His death changed the trajectory of Arlyn's life.
THE PHOENIX RISES AGAIN
Arlyn said she wanted to start something to remember her late son, so she started the River Phoenix Center for Peacebuilding with her second husband, Jeffrey Weisberg.
Besides a brief stint in midwifery, Arlyn has dedicated her life to advocating for social justice, the environment, and animal rights, all causes that River was passionate about.