Glimpse inside Joaquin Phoenix & His Fiancée Rooney Mara's Very Private Relationship
Joaquin Phoenix and fiancée Rooney Mara's relationship evolved from being just co-stars to becoming parents. However, through it all, the duo kept their affairs super secret. 
Despite being one of Hollywood's power couples, Joaquin Phoenix and fiancée Rooney Mara have managed to keep a very low-key relationship  away from the public's prying eyes.
The duo, who reportedly just welcomed their first child together, first crossed paths on a film set. Little did they know that they would find love in each other arms.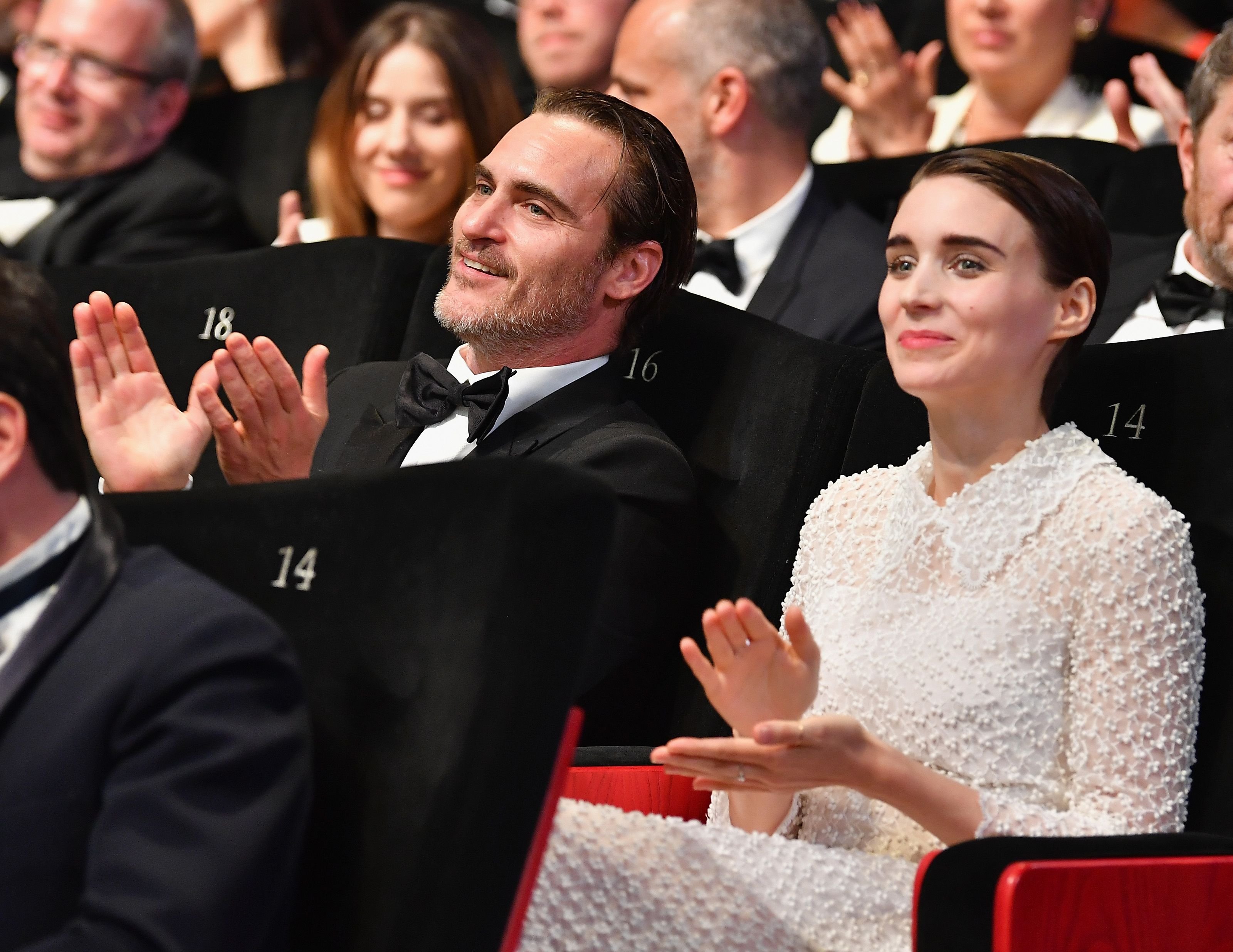 FRIENDS AND COLLEAGUES AT FIRST
Phoenix and Mara met on the set of the 2013 film, "Her," where the latter played his ex-wife.  Although they had great chemistry on-screen, Phoenix revealed in an interview that he thought Mara hated him while they worked together. It turned out, however, that she was shy. 
In May, rumors began surfacing that Mara was pregnant with her and the actor's first child. However, neither of them confirmed the news.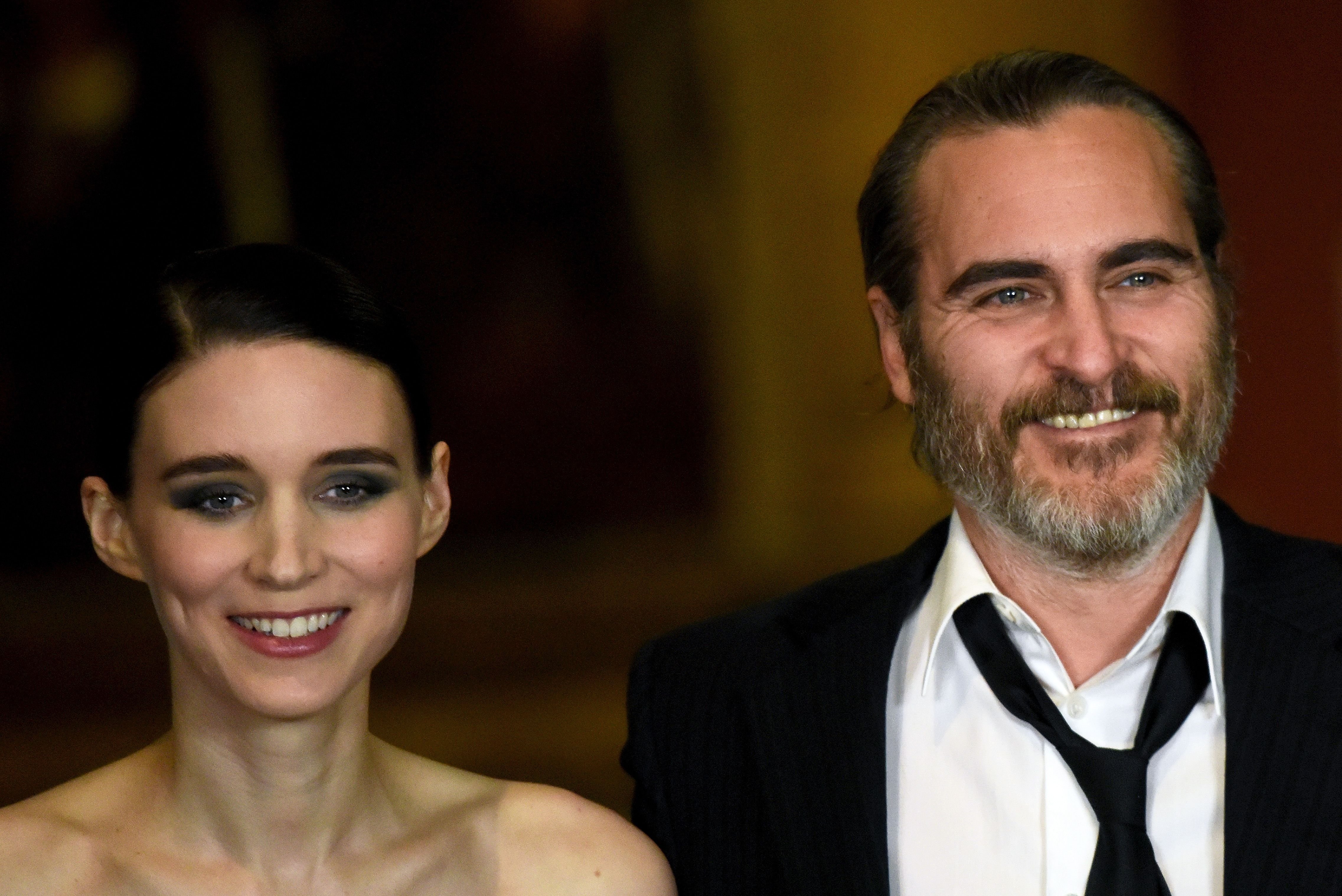 They soon became friends, and the actor disclosed that they only kept in touch via email. However, he had a soft spot for her as he checked her up on the internet— something he had never done before.
In 2016, the pair reconnected when they starred in the religious film, "Mary Magdalene." It was reported that it was during this time their romance began.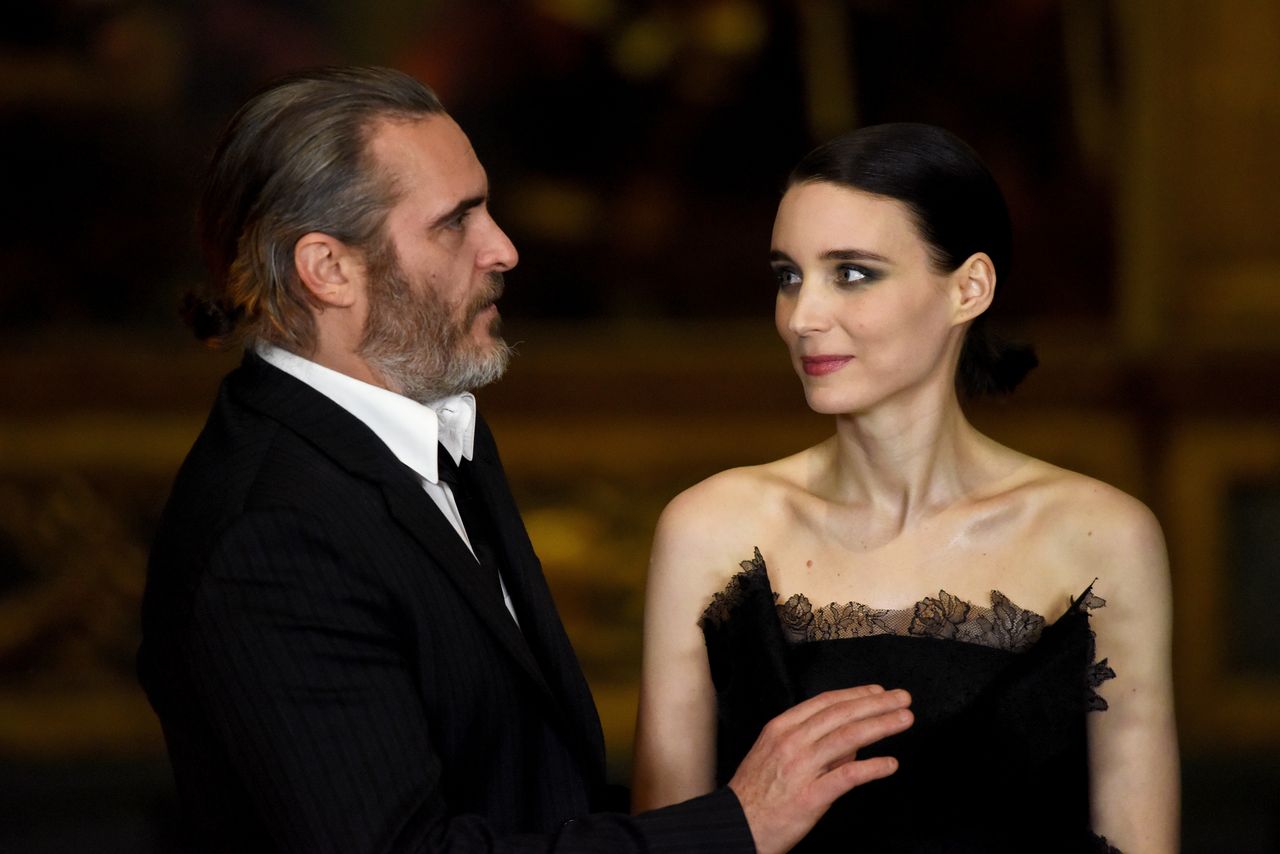 THEN THE ROMANCE BEGAN 
In 2017, the lovebirds made their relationship official when they attended the Cannes Film Festival together. The duo sat together, and Mara hugged the "Gladiator" star when he won the award for Best Actor.
By September that year, Mara and Phoenix were already living together in his Hollywood Hills mansion. He revealed during an interview they binged the docu-series, "The Staircase" because she liked it.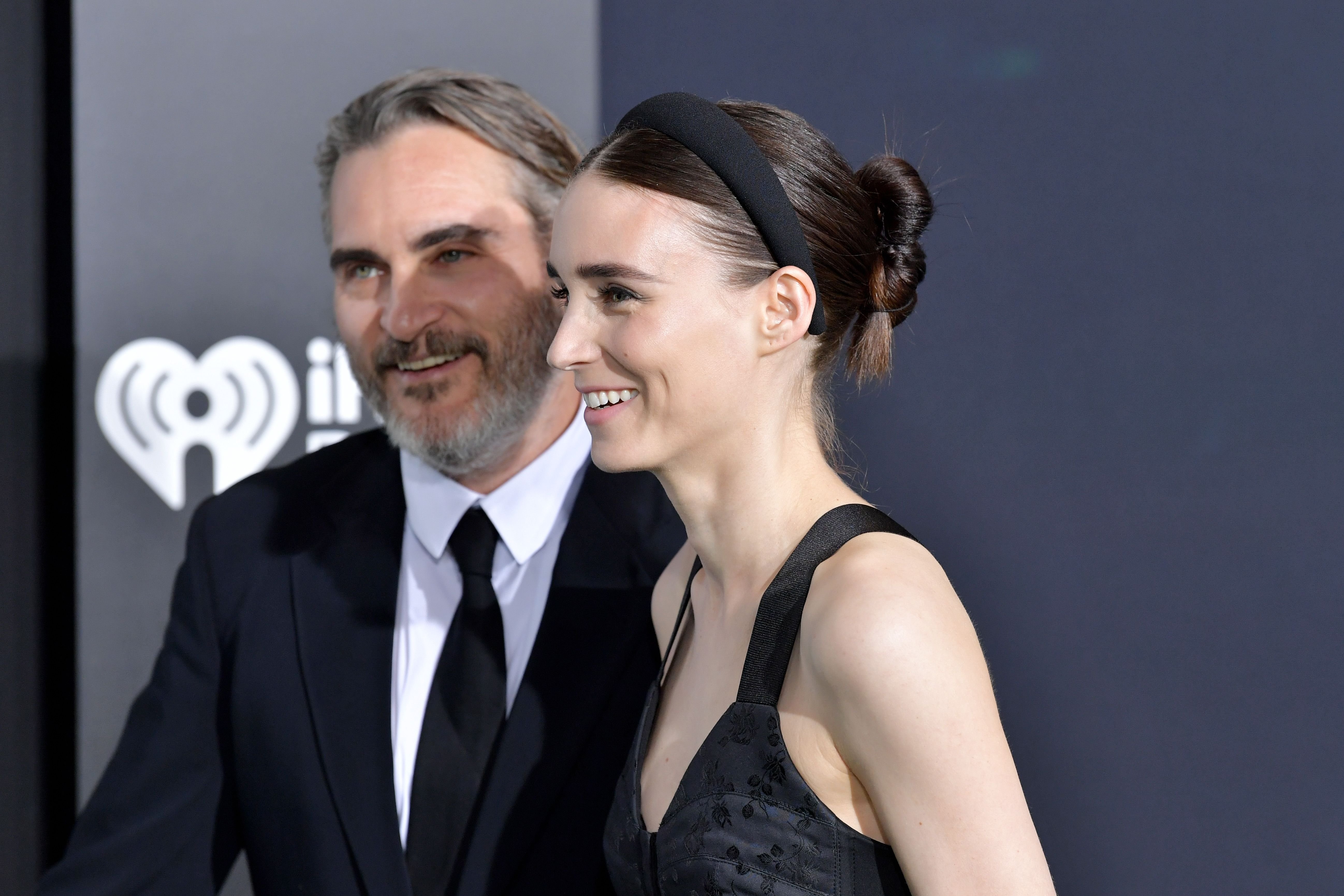 In 2019 there were speculations that the duo got engaged privately after "The Girl with the Dragon Tatto" star was spotted with a diamond ring.
The duo did not comment on the rumors but continued with several public appearances. They were spotted protesting together on National Animal Rights Day in 2019.  
RED CARPET APPEARANCES AND PDA
In August 2019, the lovebirds were seen at the Venice Film Festival. Although they didn't walk the red carpet together, the 45-year-old was seen checking out his woman as she posed for photographs.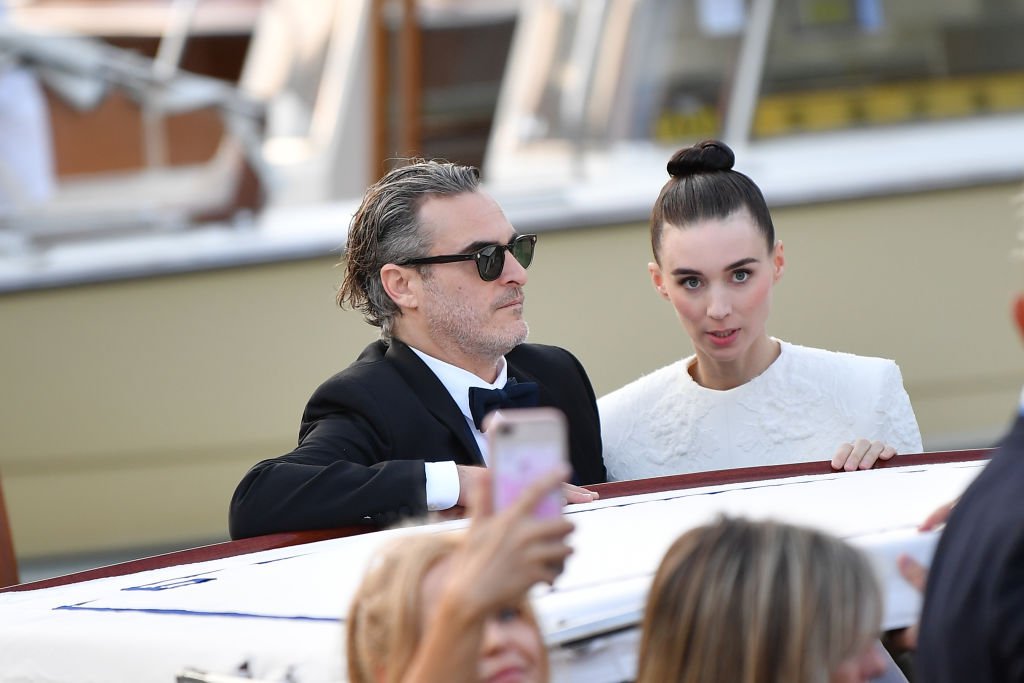 The next month, the pair attended the Toronto International Film Festival, and during Phoenix's acceptance speech for his People's Choice Award, he paid tribute to his woman. He said:
"One last thing, somewhere here, I don't know where, is a filthy dragon, and I want to rip its wings off and fasten a blanket and sleep with it forever. I love you. Thank you."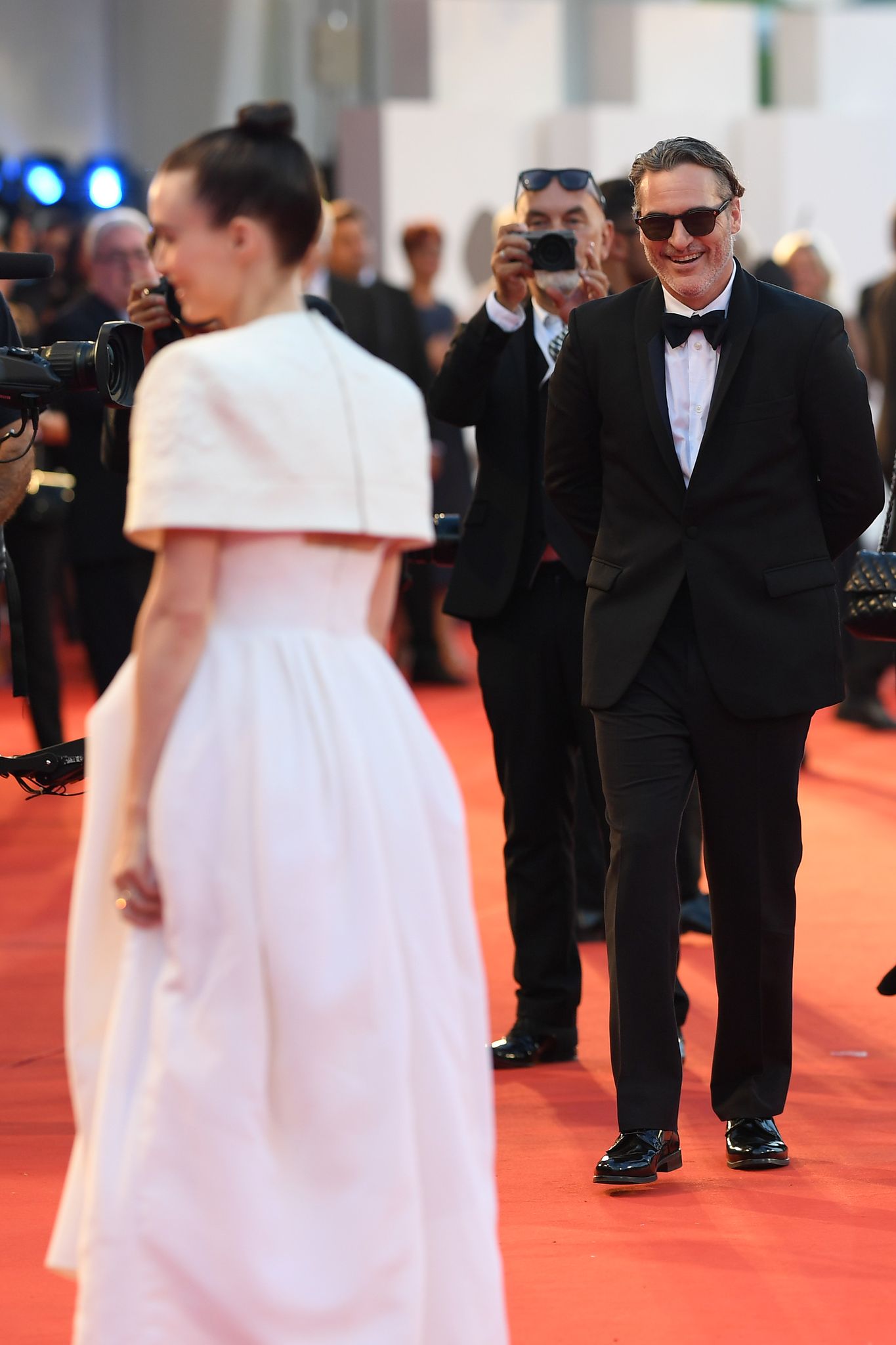 In January 2020, they attended the Golden Globes together, and this time, they walked the red carpet together. However, it wasn't without some PDA from the duo as Phoenix made his woman blush.
THEN COMES A BABY
In May, rumors began surfacing that Mara was pregnant with her and the actor's first child. However, neither of them confirmed the news.
It wasn't until September 27 that the information was confirmed by director Victor Kossakovsky, who announced that the duo welcomed a son named River. Kossakovsky revealed this during an appearance at the Zurich Film Festival.
Rooney Mara Gives Birth, Welcomes First Baby With Joaquin Phoenix https://t.co/bnHSlhKpPi

— E! News (@enews) September 28, 2020
Their son was named after Phoenix's older brother, who passed away in 1993 from a drug overdose. Late River was an actor and musician who was famous for his works in "Stand By Me" and "My Own Private Idaho."