True Story behind Country Legend Dolly Parton's Movie 'Christmas of Many Colors'
Dolly Parton's "Christmas Of Many Colors" is a heartwarming film about a little girl who watches her father contend with a blizzard as he tries to buy his wife a wedding ring. It's just one of many true events from Parton's early life.
"Christmas of Many Colors: Circle of Love" is the holiday sequel to "Coat Of Many Colors," which draws on Dolly Parton's childhood. Parton admitted that the movie portrayed several true events that her family lived through over the years. 
As Executive Producer of the 2016 holiday special, Parton explained that on the surface, the "Circle of Love" symbolized the family unit. As a faith-based movie, it also represented the crown of thorns Jesus wore on his head.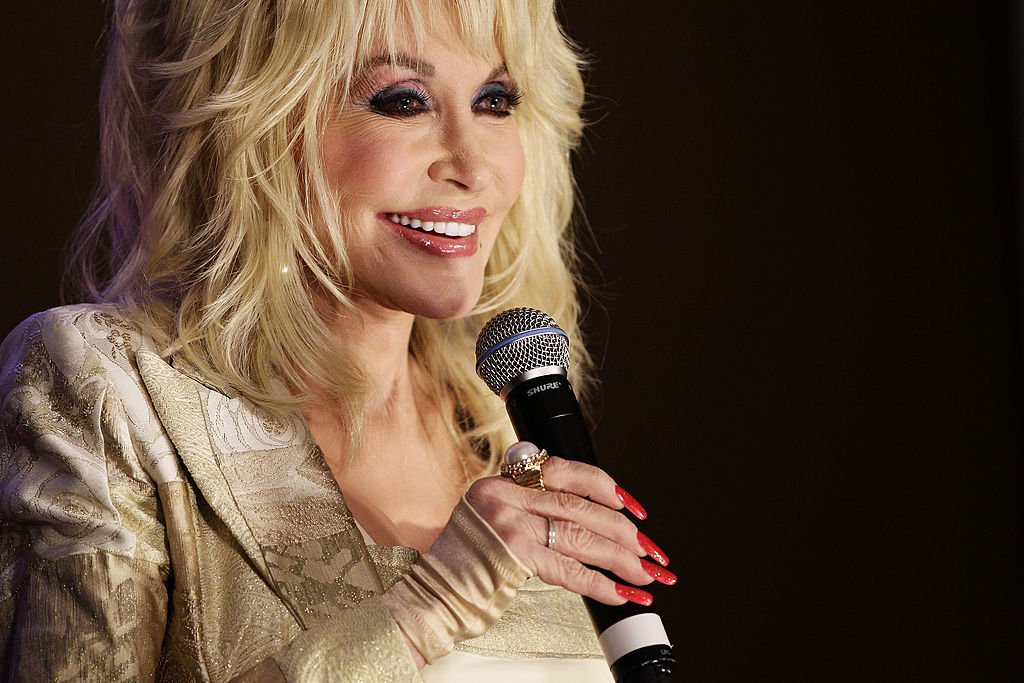 On a more personal level, the "circle" refers to the wedding ring that Parton, along with her siblings and father - Robert Parton - raise money for to gift to her mother - Avie Lee Parton. When casting the roles, authenticity was critical for Parton, who said: 
"It was so important to me that all the people really represent my brothers and sisters, my mom and my dad."
Jennifer Nettles portrayed Avie Lee, with Ricky Shroder taking on the role of Robert. When Parton first saw Nettles with her dark hair, she exclaimed "That's mama!", while Shroder reminded Parton of her brothers, father and her people. 
The "Jolene" hitmaker confessed that reliving moments from her childhood was a painful, but beautiful experience. The sadness arose from missing her parents, who are both late. She took solace in the fact that they were immortalized in the film.
Her father paid the doctor who delivered Parton with a bag of grain following her birth. 
One such childhood memory pertains to a scene in the movie when an unexpected Christmas blizzard descended on the Parton family, spoiling Robert's plans to buy his wife the ring.
Parton recalls being trapped in their house and freezing with her siblings while fearing death. Having to relive that experience through the movie was difficult for Parton, who said: 
"The snow had trapped us in because we boarded up the windows because of the wind and the cold, not knowing it was coming to a blizzard."
Overall, Parton's intention was for audiences to walk away from the film feeling closer to their families and God, and to embrace the Christmas spirit.
There are several movie-worthy moments from Parton's life. She was born the 4th of 12 children in Sevierville, Tennesse into poverty. Her father paid the doctor who delivered Parton with a bag of grain following her birth. 
The "9 to 5" songstress left home at age 18 to chase her dreams of singing Country Music but returned later to build the "Dollyville" amusement park following on her promise to invest back into her community. 
Parton shows no signs of slowing down. Aside from a 2020 Christmas movie release titled, "Christmas On The Square", she also embarked on a book tour this year for her newest offering titled "Dolly Parton: Songteller," before the Covid-19 Pandemic.
She jokingly shared how she and her husband of 54 years, Carl Dean, had been annoying each other throughout the lockdown restrictions. Although, with more than 5 decades of a successful marriage, what's a day or two of annoying each other?