L&HH Star Erica Mena Stuns with Her Husband Safaree & Kids Posing in Black & White Outfit
"Love & Hip Hop" stars Erica Mena and her husband, Safaree, recently turned heads with gorgeous snaps that she shared on her Instagram page. 
No one does holiday photoshoots quite like reality stars Erica Mena and her husband, Safaree Samuels, who are used to the flashing lights and have long perfected the perfect poses.
The star recently gathered their family together for an epic holiday shoot. One thing is for sure; their showstopping looks run in the family as the couple's kids exuded Hollywood glamour.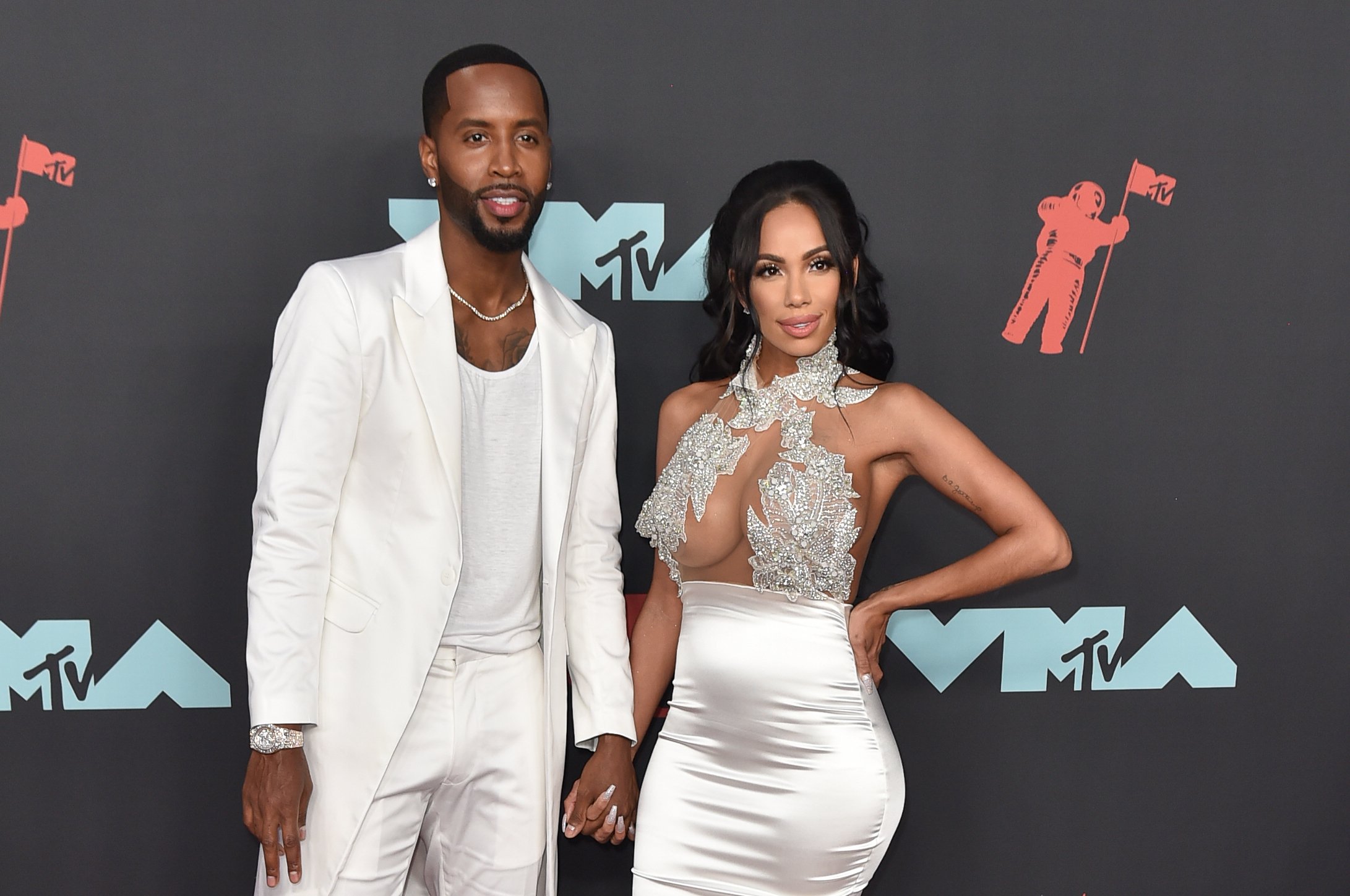 The series of pics featured Mena and Samuels and their three kids posing at the bottom of a black and white staircase. The entire family was clad in black and white outfits. Mena captioned:
"Holiday Love ♥️ From my family to yours. We are sending so much love and light to you all?."
The unique color theme set them apart from other Hollywood families who dressed in typical Christmas colors and pajamas for their holiday cards.
At the top of the pic was the man of the house, Samuels, who looked regal in a black rose-printed blazer over a black shirt and trousers. He accessorized with an all-black Louis Vuitton belt and thick silver chain.
Next to the rapper stood Mena, looking dazzling in a long black strapless gown with shattered-glass detail along the front and black satin elbow-length fashion gloves. Her hair was styled in a glamourous side part.
Mena was pictured holding the couple's ten-month-old baby, Safire Majesty, dressed in a white dress with black bows and puffy sleeves and bright red shoes. 
Mena's son King Conde was pictured at the bottom of the stairs in his black ensemble while another male family member posed while leaning on the handrail.
The first two photos had the words "Holiday Love" printed across the bottom. The other photos focused more closely on the family, with the star of the show, Safire featuring in all the pics.
One particular photo stole fans' hearts as the two boys were pictured, helping each other to fix baby Safire's shoes. Another snap showed Samuels posing with his daughter on his lap. 
Fans could feel the aura of the photo. The comment section teemed with compliments towards the beautiful family, plus the occasional inquiry about the young boy who was pictured alongside the family.
Fans were also delighted to see more of Mena and Samuels' daughter, Safire. The couple welcomed the cutie in February and teased fans with only a glimpse of her until they finally shared pics of her face nine months later.
The holiday photos were also one of the few times that Mena has shared pics of her 13-year-old son, King, whom she shares with rapper Raul Conde.